YOU'LL SHOOT YOUR EYE OUT DAY
MIND
Bill Belichick 1952
"If there is something that's your passion when you're young, do it,"
"Let everything else take care of itself. Don't pick a career for money or some other reason. Do what you love, because it will never feel like work."
*This could be under the MONEY section but when you've got the best MIND in NFL history, your advice should be followed. Even if you're not young, start today by doing what you love.
BODY
Kareem Abdul-Jabbar 1947
"I managed to stay on the court and avoid serious injury throughout my career thanks to a dedicated fitness regimen that included eating a balanced diet and practicing yoga."
*This can help your SOUL too. Eat a balanced diet and practice yoga today. Also, get to a basketball court and work on your sky hook shots.
SOUL
Pope Benedict XVI 1927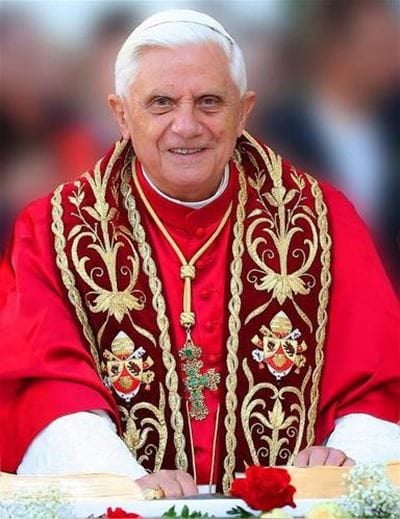 "Prayer is The Breath of The Soul and of Life."
*Pray when you wake up and pray again when you go to bed tonight. It is the breath of your SOUL.
MONEY
Charlie Chaplin 1889
Charles Chaplin not only financed and produced all his films (with the exception of "A Countess from Hong Kong"), but was the author, actor, director and soundtrack composer of them as well.
*Once you do have your dream job/business, don't be afraid to do it all to make it your way. Delegation is needed, but remember it is your dream.
ENTERTAINMENT
Selena 1971
*Watch the movie about her life and/or listen to her music.
FOOD
Peter Billingsley 1971 – A Christmas Story meal in April
Red Ryder cocktail – Start your meal with this cocktail

, made with triple sec, cranberry juice and moscato. It may not shoot your eye out, but you'll probably start seeing double after your second glass.
Homemade Ovaltine – Make it from scratch using this recipe — you'll totally feel like you've cracked the code to taste bud happiness.
Mashed potatoes even Randy would eat – Who's Mommy's little piggy? We all are if you know how to make your mashed potatoes right

.
Perfect turkey – it's everything the holiday meal aspires to be — the perfect burnished bronze turkey

complete with all the fixin's. 
https://www.sheknows.com/food-and-recipes/articles/1129796/a-christmas-story-dinner-menu
*Listen to Selena while making A Christmas Story meal. Enjoy it while watching Ralphie in the movie or any of the movies that Peter Billingsley has produced. Think of planning a trip to the actual house in Cleveland, OH. – you can actually spend the night in Ralphie's or the Bumpus house.
SNUB – Martin Lawrence 1965
Review –
Do what you love
Yoga
Pray
Do things your way
Listen to Selena
A Christmas Story meal