Look to the * for today's advice.
NO MATTER WHAT, ACT LIKE ITS FRIDAY DAY
MIND
Maria Montessori 1870
https://amshq.org/Montessori-Education/History-of-Montessori-Education/Biography-of-Maria-Montessori
Always do what you have shown the child to do! Lead by example, carry jugs, bowls trays with two hands. Be quiet and graceful when placing objects on the table. Sit on the child's dominant side. Move slowly.
https://montessorirocks.org/7-fundamentals-of-a-montessori-lesson/
*With your own children, or if you are around children today, lead by example with all of your actions.
BODY
Larry Fitzgerald 1983
https://twitter.com/LarryFitzgerald?ref_src=twsrc%5Egoogle%7Ctwcamp%5Eserp%7Ctwgr%5Eauthor
In addition to taking it up a level during the off-season, Lott integrated more running workouts, plyometrics, and horizontal jumping like box jumps into Fitzgerald's in-season training routine. Fitzgerald admits he despises these conditioning techniques, but he can't dispute their value.
http://www.bodybuilding.com/fun/above-and-beyond-larry-fitzgeralds-workout-and-nutrition.html
*Try these despised conditioning techniques that keep Larry Fitzgerald one of the top wide receivers in the NFL.
SOUL
Richard Gere 1949
https://www.britannica.com/biography/Richard-Gere
The 69-year-old actor looks set to become a father again, according to an Instagram post from his wife. Alejandra Silva, 35, posted a photo Sunday that appeared to show the Dalai Lama and her husband touching her baby bump.
https://www.cnn.com/2018/09/17/entertainment/richard-gere-baby/index.html
When you are asked about Buddhism, are there certain themes you return to that you feel are helpful, such as compassion?
Richard Gere: Absolutely. I will probably discuss wisdom and compassion in some form, that there are two poles we are here to explore—expanding our minds and expanding our hearts. At some point hopefully being able to encompass the entire universe inside mind, and the same thing with heart, with compassion, hopefully both at the same time. Inseparable.
https://www.lionsroar.com/richard-gere-my-journey-as-a-buddhist/
*Expand your mind and your heart. Look into Buddhism today.
MONEY
William DeWitt Jr. 1941
https://www.mlb.com/cardinals/team/front-office/william-dewitt-jr
A big part of being a good owner is making good executive personnel decisions.  In hiring manager Tony LaRussa, it's hard to see how DeWitt Jr. could have done any better.
http://www.forbes.com/sites/prishe/2015/10/01/the-ownership-of-bill-dewitt-jr-and-the-golden-era-of-st-louis-cardinals-baseball/#677705ca3a17
Look for Someone With a Commitment to Their Career
Test for Excellent Learning and Analytical Skills
Check Compatibility
Keep Improving Your Hiring Process
Don't Forget to Hire Interns
Get Social With the Candidates
https://www.forbes.com/sites/steveolenski/2015/05/15/6-tips-for-hiring-the-right-employee/#3406a1b83894
*When you are running your own business, make good executive decisions – hire the right people.
ENTERTAINMENT
Chris Tucker 1971 – watch Friday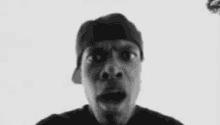 https://twitter.com/christuckerreal?ref_src=twsrc%5Egoogle%7Ctwcamp%5Eserp%7Ctwgr%5Eauthor
CREW MEMBERS HAD TO LEAVE THE SET BECAUSE TUCKER WAS MAKING THEM LAUGH TOO MUCH.
Because their laughter ruined takes, camera operators and other personnel were forced to take a break or avoid watching somehow.
NO, CHRIS TUCKER WASN'T HIGH DURING SHOOTING.
"You can't make a movie high," Tucker told The AV Club. "Naw, I didn't stay in character, but it was a good movie to do. We had a lot of fun." In 2012, he told The Guardian that fans still regularly offer him pot. "They want to say they smoked with Smokey," Tucker laughs. "I'm so glad I don't smoke—I'd be high all the time."
YES, "BYE FELICIA" IS FROM THIS MOVIE.
http://mentalfloss.com/article/63155/17-things-you-might-not-know-about-friday
https://www.amazon.com/Friday-Ice-Cube/dp/B0070YR5MU
*Expand your mind and watch Friday, regardless of what day it is.
FOOD
Itzhak Perlman 1945 – meatloaf
Undeniably the reigning virtuoso of the violin, Itzhak Perlman enjoys superstar status rarely afforded a classical musician. Beloved for his charm and humanity as well as his talent, he is treasured by audiences throughout the world who respond not only to his remarkable artistry, but also to the irrepressible joy of making music, which he communicates.
http://cooking.nytimes.com/recipes/2788-itzhak-perlmans-favorite-meat-loaf
*Listen to Itzhak Perlman while making his favorite meatloaf. Enjoy it while watching Friday. Save the leftovers for meatloaf sandwich munchies
SNUB – Marcia Clark
Review –
Lead by example with your actions
Larry Fitzgerald workout
Look into Buddhism
Hire the right people
Watch Friday
Make Itzhak Perlman Meatloaf