Look for the * for today's advice.
DRESS UP LIKE A FAMOUS PERSON DAY
MIND
Christopher Columbus 1451
https://www.biography.com/news/christopher-columbus-day-facts
Always see opportunities that others don't
Life has so much to offer, but your success depends on how you see life. For Christopher Columbus, he chooses to see every opportunity where others did not. The Europeans have traveled to China and India through a safe route. However, time came when the Ottoman Turks have invaded and ruled over the land, placing difficulties for travel. In this case, a new way to reach the places has to be discovered. Before, the populace have believed that there was only one way to reach China and India, but Christopher Columbus was wise enough to use the westerly route, rather than passing through the tip of South Africa. The westerly route was indeed shorter and easier to use for travel.
http://servingjoy.com/important-life-lessons-we-can-learn-from-christopher-columbus/
Columbus' Men Used Native People as Dog Food
In the early years of Columbus' conquests there were butcher shops throughout the Caribbean where Native bodies were sold as dog food. There was also a practice known as the montería infernal, the infernal chase, or manhunt, in which Natives were hunted by war-dogs.
These dogs—who also wore armor and had been fed human flesh, were a fierce match for the Natives. Live babies were also fed to these war dogs as sport, sometimes in front of horrified parents.
http://www.the-open-mind.com/8-myths-atrocities-about-christopher-columbus-columbus-day/
*You have choices today. You can take the path of least resistance or blaze your own trail. Lay out all of the possibilities and choose what is most beneficial, even if it rocks the boat. Hopefully your choice doesn't involve feeding people to war dogs though. Columbus would make a historic Halloween costume.
BODY
Vanilla Ice 1967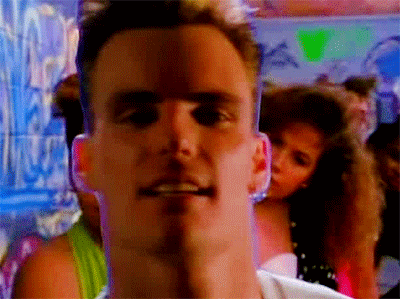 https://twitter.com/vanillaice?ref_src=twsrc%5Egoogle%7Ctwcamp%5Eserp%7Ctwgr%5Eauthor
Vanilla Ice has partnered with Zumba Fitness to create a new workout routine, set to a remix of "Ice, Ice Baby" that was created specifically for Zumba purposes and premiered on Billboard.com. Mr. Ice himself even helped with the choreography!
https://www.glamour.com/story/do-this-4-minute-calorie-burn
*Try it! It's less than four minutes long, but you'll break a sweat. And I'm willing to bet you'll smile while doing it (how can you not when you're doing '90s dance moves?). Vanilla Ice would make a fresh Halloween costume.
SOUL
Michael Landon 1936
https://www.littlethings.com/facts-about-michael-landon/6
In the sixth episode of the season, Pa recites a short poem during the eulogy for Julie Sanderson which Michael penned himself. Later, Melissa Gilbert read the very same words at her fictional father's own funeral:
"Remember me with smiles and laughter for that's the way I'll remember you all. If you can only remember me with tears, then don't remember me at all."
http://littlehouseontheprairie.com/
*If you are missing someone who has passed, take today to remember them with smiles and laughter. Remember the good times that you had and the way they used to make you smile. Michael Landon from Little House on the Prairie would make a wholesome Halloween costume.
MONEY
Nick Saban 1951
https://rolltide.com/coaches.aspx?rc=801
Is Saban actually worth the unprecedented paycheck? On a recent episode of 60 Minutes, Alabama chancellor Robert Witt called Saban the best financial investment in the school's history.
http://www.forbes.com/sites/chrissmith/2013/12/16/is-nick-saban-worth-7-million-per-year-absolutely/#4727c001ae8f
MONTGOMERY, Ala. (AP) — Alabama coach Nick Saban has received a new eight-year deal worth at least $74 million.
*Remember the goal of "being valuable".  Being valuable is more important than being successful, and Nick Saban is both. Nick Saban would be a winning Halloween costume.
ENTERTAINMENT
John Candy 1950 – watch Uncle Buck – and yes John CANDY was born on Halloween
https://www.amazon.com/Uncle-Buck-John-Candy/dp/0783227388
Jennifer Candy, the daughter of John Candy, told the Canadian Press that she always describes her father as being closest to his character in Uncle Buck. He wasn't too far off to the characters he played — to the relief of many of his fans — but Buck is the one that stuck the closest to home. Candy was a fan of tough love but also liked to have fun, with Jennifer Candy citing the example that he liked to prank call his friends in silly voices.
https://www.cinemablend.com/news/2418762/john-candy-was-a-lot-like-uncle-buck-according-to-his-daughter
http://mentalfloss.com/article/59491/15-things-you-probably-didnt-know-about-uncle-buck
*Watch Uncle Buck and then dress like him for Halloween. Make prank calls to your friends from a burner phone.
CROSSOVER: FOOD –
You can make Buck's huge pancakes.
But you'll need a pretty big mixing bowl. A chef estimated that you'd need 300g of plain flour, 200g of caster sugar, 450ml of milk, 9 medium free range eggs, 100g of melted unsalted butter, and 15g of vegetable oil to make the stack of gigantic pancakes that Buck makes Miles for his birthday.
http://mentalfloss.com/article/59491/15-things-you-probably-didnt-know-about-uncle-buck
FOOD
Juliette Gordon Low 1860 – delightful caramel bars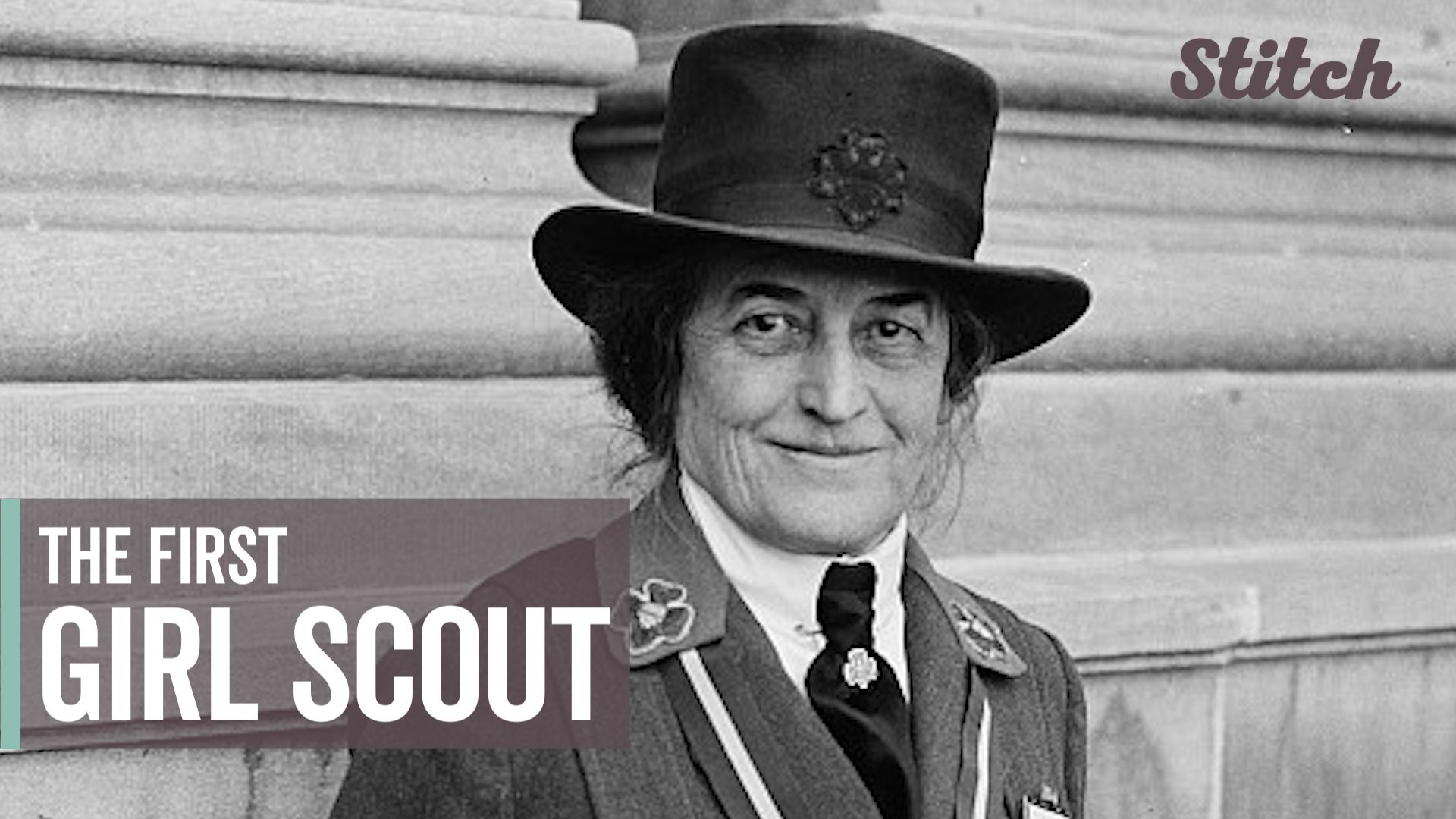 http://www.girlscouts.org/en/cookies/all-about-cookies.html
In 1912, Juliette "Daisy" Low gathered 18 girls from her cousin Nina Pape's school in her hometown to share exciting plans for a new outdoors and educational club for girls. From that first troop of 18 Savannah girls, Daisy's club grew quickly to become Girl Scouts of the USA, an organization that today serves millions of girls all over the United States and abroad.
http://www.juliettegordonlowbirthplace.org/
Delightful Caramel Bars
Recipe by Stephanie Salmento
Taking home the grand prize in the competition, 15-year-old Girl Scout Stephanie Salmento crafted this deliciously gooey dessert by layering coconut Samoas and buttery shortbread Trefoils with caramels and semi-sweet chocolate.
https://www.delish.com/food/g2718/girl-scout-recipe-finalists/?slide=1
*Make these delightful caramel bars to give out to trick or treaters. Or make it for yourself and give out Girl Scout cookies to the trick or treaters. Dressing up as a Girl Scout would be a noble costume.
SNUB – Peter Jackson – maybe a Lord of the Rings costume?
Review –
See opportunities that others don't
Vanilla Ice  Zumba workout
Remember someone with smiles and laughter
Be valuable
Watch Uncle Buck
Make delightful caramel bars