TRAINING DAY
MIND
Woodrow Wilson 1856
"I not only use all the brains that I have, but all I can borrow."
*Get with someone that you trust borrow their brains today. Two heads are better than one. Help each other LIVE FAMOUSLY today.
BODY
Joe Manganiello 1976
Manganiello is an old-school gym rat. He doesn't do any fancy exercises, just tried-and-true staples like bench press, overhead press, and push-downs.
*Bench press, overhead press, and push-downs – work on those Pittsburgh steel muscles today.
SOUL
John Legend 1978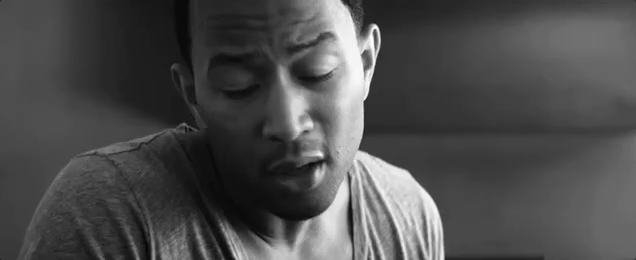 John Legend's 'All of Me' — is a paean to crazy love, a passion that can't be deterred by "curves" or "edges" or "imperfections."
*Listen to John Legend all day. It's good for your soul. Remind that special someone how much you love their curves and edges – all their perfect imperfections.
MONEY
Stan Lee 1922
"I was happy enough to get a nice paycheck and be treated well. It was a very good job. I was able to buy a house on Long Island. I never dreamed I should have $100 million or $250 million or whatever that crazy number is. All I know is I created a lot of characters and enjoyed the work I did."
*If you are getting a nice paycheck and are treated well – be happy. You could be much happier if you were the one signing those checks and treating your employees well – as long as you enjoy the work that you do.
ENTERTAINMENT
Denzel Washington 1954 – watch Training Day
*Watch Denzel win one of his two Oscars for his role in Training Day.
BONUS: Maggie Smith 1934 – watch The Prime of Miss Jean Brodie
*Watch Maggie Smith win one of her two Oscars in The Prime of Miss Jean Brodie.
FOOD
Seth Meyers 1973 – Chex mix with lots of butter
Death-row last meal?
"My mom's homemade Chex mix. No one makes it like her, although I recently learned that the key to her success is just butter."
https://www.geniuskitchen.com/recipe/justins-buttery-chex-mix-147801
*It's not a death row last meal, but we are getting close to the end of the year. Snack on it while watching Training Day and The Prime of Miss Jean Brodie.
SNUB – Sienna Miller 1981
Review –
Borrow brain power
Bench press, overhead press, push-downs
Listen to John Legend
Enjoy the work that you do
Watch Training Day and The Prime of Miss Jean Brodie
Make Chex Mix