Look for the * for today's advice.
LOMBARDI TROPHY DAY
MIND
Vince Lombardi 1913
"The good Lord gave you a body that can stand most anything. It's your mind you have to convince."
http://www.csmonitor.com/Books/2012/0611/12-quotes-from-Vince-Lombardi/Mind-over-body
*Convince your mind to win the day today.
BODY
Mehmet Oz 1960 – 7 minute workout
http://www.doctoroz.com/videos/dr-ozs-seven-minute-workout
Is pain preventing you from staying active? Do not let discomfort sideline you from fitness. Whether you have back pain, a knee injury or another chronic ache, there are plenty of measures you can take to keep active and healthy – pain-free.
http://www.doctoroz.com/topic/fitness
*Fight through the pain and do this 7-minute Dr. Oz workout.
SOUL
Peter Dinklage 1969
https://www.rollingstone.com/movies/news/master-of-the-game-20120524
Let them see that their words can cut you and you'll never be free of the mockery. If they want to give you a name take it and make it your own. Then they can't hurt you with it anymore.
http://collegesnoops.com/home/life-lessons-by-tyrion-lannister/
https://www.hbo.com/game-of-thrones
*You know what people are saying about you. Address it with them – now you own it and they can't use it to hurt you. I know that people talk about me marrying someone 21 years younger. So I talk about it too. I make fun of it because it is funny.
MONEY
Joe Montana 1956
http://www.profootballhof.com/players/joe-montana/
Montana is no stranger to investing. He has an ownership stake in the sports app company GameOn, and has also invested personally in hot tech startups Pinterest and Dropbox
http://www.businessinsider.com/joe-montana-is-raising-a-25-million-fund-for-startup-investing-2015-12
https://developer.amazon.com/gameon
*Do the same as Joe Montana. Invest in these 3 companies today and one day you will be in the Hall of Fame.
ENTERTAINMENT
Shia LaBeouf 1986 – watch Transformers
https://www.forbes.com/sites/danidiplacido/2017/07/12/what-happened-to-you-shia-labeouf/#ad0c13311933
https://www.amazon.com/Transformers-Shia-LaBeouf-Megan-Duhamel/dp/B000MM1HWQ
Yes, LaBeouf is the guy who was handed a golden ticket and promptly lit it on fire. But too often we forget that everyone screws up on their path toward becoming an adult; and that few do so under the gaze of the public eye
https://www.esquire.com/entertainment/movies/a19181320/shia-labeouf-interview-2018/
*Watch Transformers – just the first one. It makes a nice escape from reality. Just like Charlie and the Chocolate Factory later today and Alice in Wonderland yesterday.
FOOD
Gene Wilder 1933 – Charlie and the Chocolate Factory Dinner Party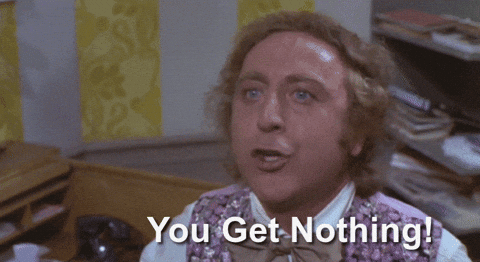 https://www.amazon.com/Chocolate-Factory-Three-Disc-Anniversary-Collectors/dp/B005F96UF0
https://consequenceofsound.net/2016/09/gene-wilder-believed-tim-burtons-willy-wonka-remake-was-an-insult/
https://www.forbes.com/sites/roddwagner/2016/09/08/the-10-warped-lessons-from-willy-wonkas-chocolate-factory/#33f45088a222
http://blog.cookingchanneltv.com/2011/10/28/have-a-charlie-and-the-chocolate-factory-dinner-party/
Start by channeling your inner Charlie Bucket with a simple, humble dish. Jamie's Italian Bread and Cabbage Soup with Sage Butter, though slightly more decadent than the version the Bucket family often ate, layered like lasagna with grilled bread and cabbage in stock that plumps up like bread pudding when cooked.
Serve a second soup in honor of Violet Beauregarde's three-course bubblegum meal. To start, try Giada's Hearty Tomato Soup with Lemon and Rosemary. Let it warm you up from the inside out as it slides down the back of your throat, and serve it with a dollop of lemon rosemary crème fraiche.
Violet's second course consisted of roast beef and a baked potato. Whip up Sunny's Herb-Crusted Roast Beef with Horseradish Cream and Michael Chiarello's Mini Baked Potatoes with Marscarpone and Prosciutto Bits. The bite size potatoes will leave just enough room for dessert.
Even if you ate Alex Guarnaschelli's Blueberry Pie with a scoop of vanilla ice cream in its entirety, we promise you won't actually turn into a blueberry.
Float on a Fruit Fizz high as you let the rest of dinner digest. Charlie and Grandpa had to burp their way down from the ceiling, but these mango, raspberry and blackcurrant versions from Nigella won't leave you feeling bloated or gross.
No Wonka feast would be complete without chocolate. Chocolate-Covered Peanut Butter Cheesecake Pops are a perfect parting gift that's both easy to make and fun to eat.
*Give out 5 golden tickets to attend your Charlie and the Chocolate Factory Dinner Party.
SNUB – Jacques Cousteau
Review –
Win the day
Dr. Oz 7-minute workout
Own what people say about you
Invest in startups
Watch Transformers
Throw a Charlie and the Chocolate Factory dinner party