Check out the * for today's advice.
INTERNATIONAL PICNIC DAY
MIND
E.W. Scripps 1854
The National Spelling Bee first started in 1925 when nine newspapers joined together to host a spelling bee. Little did they know that 90 years later their literacy effort would reach 11 million students every year
http://spellingbee.com/take-test
Spell It
10 quick questions: hear them, spell them, and see how your skills compare to the crowd.
https://www.merriam-webster.com/word-games/spell-it
*Take this spelling test and see how you do.
BODY
Antonio Gates 1980
The great thing about weight training is that it prevents injury along with making you stronger and improving your endurance. It makes your muscles that much stronger, so they don't get hurt.
*Do this squat workout to be like a great college basketball player turned All-Pro NFL tight end.
SOUL
Frithjof Schuon 1907
http://www.frithjof-schuon.com/start.htm
Many questions arise simply because man lets himself be enticed into the domain where questions lie, instead of keeping firmly to the domain of certainty, If a man is confused by something, he should first of all come back to the certainty that it is not this world as such which is important, but the next world, and above all that God is Reality; and he should say to himself: in the face of this truth, which in principle is the solution to all questions, this or that question just does not arise; it is enough if he has the Answer of answers. And then God will give him a light also for what is earthly and particular.
http://www.studiesincomparativereligion.com/public/articles/Travel_Meditations-by_Frithjof_Schuon.aspx
*If you're confused by something today, trust in God and he will show you the light.
MONEY
Scooter Braun 1981
"He worked odd jobs and ended up building bungalows and managing the properties… And he used to go get Fortune every month and sit at the table, according to my grandmother, reading stories about entrepreneurs to them… He got to work hard and live out his dream. If his great-grandson can be in Fortune [for being an entrepreneur], well that's pretty cool."
http://fortune.com/2016/02/18/scooter-braun-sb-projects/
*Go buy a Fortune magazine and read it cover to cover for entrepreneurial motivation.
ENTERTAINMENT
Paul McCartney 1942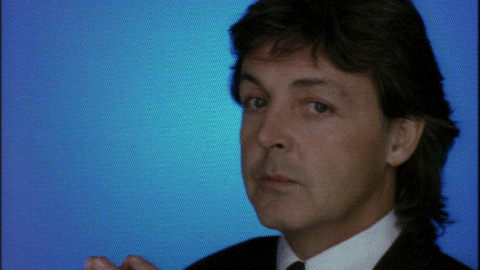 https://www.paulmccartney.com/
McCartney believed he was on 'the scrap heap' following the break-up of The Beatles
Despite a post-Beatles career that has produced 17 solo albums and a further seven with his band Wings, McCartney felt that his time as a musician was over when The Beatles split in 1970.
"I don't know how anyone could have lived with me," McCartney explains in the book, paying tribute to his first wife, Linda, who died in 1998. "I was on the scrap heap in my own eyes… It was a barreling, empty feeling that just rolled across my soul."
https://www.telegraph.co.uk/music/news/8-things-we-learned-from-the-new-paul-mccartney-biography/
*Listen to Sir Paul McCartney while enjoying a nice picnic.
FOOD
Delia Smith 1941 – chicken and herb picnic pie
CHICKEN AND HERB PICNIC PIES
This one is perfect for food on the move.
Take along some radishes and crisp spring onions for an accompaniment and, of course, pickles and chutney.
https://www.deliaonline.com/recipes/type-of-dish/picnic-recipes/chicken-and-herb-picnic-pies
It's often claimed that life is no picnic – but today it is! International Picnic Day is a chance to eat out in the open air with friends or family.
http://www.deliaonline.com/recipes/type-dish/picnic-recipes
*Enjoy Delia Smith's chicken and herb picnic pies with friends and family on International Picnic Day. Don't forget to play some Beatles and Paul McCartney music.
SNUB – Blake Shelton
Review –
Take a spelling test
Squats workout
Trust in God to show you the light
Read a Fortune magazine, cover to cover
Listen to Paul McCartney
Make a chicken and herb picnic pie