DO NOT MISS WORK DAY
MIND
John Green 1977
"I've known that I have this mental illness for a long time, and I've had a lot of therapy and learned a lot of strategies for dealing with my illness. I know the benefits of exercise and meditation and medication and CBT strategies and etc."
"You may wake up in the morning and wonder, "What's the point of trying?" With CBT, you learn to tell yourself, "That's not a helpful thought. Making an effort has lots of rewards. I'll start by getting out of bed."
*See a therapist today and ask about CBT strategies that you can use to help with anxiety. Of course you will exercise today and throw in some meditation too.
BODY
Cal Ripken Jr. 1960
On the night before the start of the season in which he would break one of the most prestigious records in baseball history, Ripken played two-on-two wearing loafers, because there was a hoop and there were players. Did his team win? "We crushed," he said.
*If you can't get 18 guys and umpires together to play a game of baseball, at least get 4 to play some 2 on 2 hoops and crush your opponent.
No matter what, do not miss work today. Keep the streak alive.
SOUL
Howard Zinn 1922
"Think for yourself, act for yourself, challenge and question authority. But do it with others."
"If you are going to break the law, do it with two thousand people … and Mozart."
*Think for yourself, act for yourself, and question authority today. 
MONEY
Vince McMahon 1945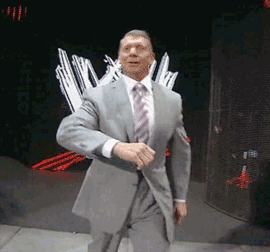 "You have to begin with passion and then keep that passion burning. That may mean never being fully satisfied, but if you're having fun along the way, you'll stay motivated and happy."
*As you are creating your dream job/business, remember to keep it exciting and fun – it will keep you motivated and happy.
ENTERTAINMENT
Dave Chappelle 1973 – watch Chappelle's Show
*Take a break from reality and enter the world of Dave Chappelle.
FOOD
Sofia Richie 1998
Breakfast – toast, blueberries and eggs.
Lunch – Another day, another plate of pasta!
Dinner – white truffle pizza
*Eat like Sofia Richie. Make sure you Instagram each meal.
SNUB – Reggie Miller 1965
Review –
See a therapist
Play some 2 on 2 hoops
Question authority
Keep it exciting and fun
Watch Chapelle's Show
Eat like Sofia Richie