Check out the * for today's advice.
64 BEERS DAY
MIND
Mario Cuomo 1932
https://apnews.com/4d0580746a6642ac84b918b28669d5ab
He embraced an underdog mentality
As the son of Italian immigrants, Mario Cuomo, a first-generation American who grew up in Queens behind his family-run grocery store, was always worried about "not being good enough."
"He was fired up by that, you know, that was his motivation. He was very much devoted to a feeling of being an underdog and less than, and he had contempt for people who thought he was less than," Cuomo said.
https://www.cnn.com/2018/03/23/politics/cuomo-axe-files/index.html
*Embrace the underdog mentality today. Have contempt for people who underestimate you and show them that you are more than they expected.
BODY
Courteney Cox 1964
https://twitter.com/CourteneyCox?ref_src=twsrc%5Egoogle%7Ctwcamp%5Eserp%7Ctwgr%5Eauthor
'I am an absolute guinea pig for anything that will keep me feeling good,' she says, laughing. 'If someone says, "You should try apple stem cells," guess who'll be putting them on her face the next day. Look, I'm close to 50. Getting older isn't easy for anybody. Especially here in Los Angeles. So let's be clear: looking youthful is something I do a lot of research on. Man, I could use some Botox right now.'
https://www.telegraph.co.uk/culture/tvandradio/9133497/Courteney-Cox-I-could-use-some-Botox-right-now.html
http://www.vulture.com/2013/11/friends-monica-chandler-how-writers-paired-them-off.html
"My fitness philosophy is to be active in life and enjoy what I am doing,"
http://www.cheatsheet.com/life/courteney-coxs-workout-plan-the-secrets-to-her-success.html/?a=viewall
https://www.amazon.com/Ace-Ventura-Detective-Jim-Carrey/dp/0790732157
https://www.botoxcosmetic.com/
*Be active today, enjoy what you are doing, and maybe get some Botox. Watch Courteney Cox in Ace Ventura: Pet Detective for motivation.
SOUL
Lisa del Giocondo 1479
https://www.independent.co.uk/news/world/world-history/mona-lisa-gherardini-book-people-and-the-painting-martin-kemp-and-giuseppe-pallanti-florence-a7916991.html
Towards the end of Lisa's life, she had fully devoted herself to God and moved to the Sant'Orsola convent in Florence where she was eventually buried among other women.
https://www.thedailybeast.com/the-life-of-lisa-gherardini-del-giocondo-the-most-likely-real-mona-lisa
*Take today to fully devote yourself to God.
MONEY
Ice Cube 1969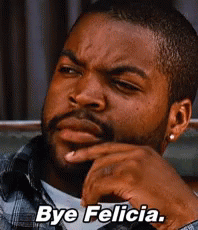 Follow Your Passion
Dr Dre and Ice Cube were passionate about rap and nothing was going to stop them from creating it and sharing it with the world. Dr Dre said fuck you to the owner of the club who wanted him to play some of the mainstream music. He stuck to his guns, threw Ice Cube on stage and got massive validation from the crowd.
http://nonjobs.com/10-killer-business-lessons-from-straight-outta-compton/
https://www.amazon.com/Straight-Outta-Compton-OShea-Jackson/dp/B013WF4XW0
*Follow your passion and don't let anything stop you from creating it. Stick to your guns, this is your passion.
ENTERTAINMENT
Neil Patrick Harris 1973 – watch Doogie Howser MD
https://www.amazon.com/Doogie-Howser-M-D-Season-One/dp/B00076YOZY
Take Time for Self-Reflection
Doogie Howser was wise beyond his years in many ways. Not only did he graduate medical school at the age of 14, but he finished each day as a doctor by recording an entry in his personal journal. In doing so, he taught us it's always a great idea to take time to reflect, to move mindfully through our days and constantly examine why we do what we do.
http://mentalfloss.com/article/69008/11-doctor-recommended-facts-about-doogie-howser-md
*Hopefully you have had the 365DOLF journal since January 1st. If not, today is the day to go get it to move mindfully through your days and examine why you do what you do. Watch Neil Patrick Harris in the television show Doogie Howser MD for motivation.
FOOD
Leah Remini 1970 – pancake balls
https://twitter.com/LeahRemini?ref_src=twsrc%5Egoogle%7Ctwcamp%5Eserp%7Ctwgr%5Eauthor
http://www.leahreminiaftermath.com/
Two years out of the Church, Remini said her life is now better than ever and that the ordeal has reinforced the bonds within her family, bonds on display during their reality show on TLC, "It's All Relative," where the departure from Scientology is frequent fodder for discussion.
"At the end, I mean I don't regret what I've been through," Remini said. "I don't regret spending my life there, because it really did teach me a lot … and because we've all survived it, we're all surviving it and living life and it's kind of like we have a gift of second chance of life."
https://abcnews.go.com/Entertainment/leah-remini-break-church-scientology-wanted/story?id=34854744
http://www.tlc.com/tv-shows/leah-remini-its-all-relative/angelos-pancake-balls-recipe/
BONUS: Wade Boggs 1958 – drank 107 beers in one day
https://baseballhall.org/hall-of-famers/boggs-wade
With over 3,000 hits and a career batting average of .328, Wade Boggs was one of the greatest pure hitters in baseball history. Not as well-known is the crown Boggs holds as the game's greatest pure beer drinker. Legend has it that the Hall of Fame third baseman once drank 64 beers on a cross-country flight from Boston to Los Angeles.
Day also claims that the stories about Boggs's drinking prowess are true, and that Boggs even told him that the actual number of beers he drank was 107.
https://www.esquire.com/sports/videos/a32407/wade-boggs-charlie-day-107-beers-in-a-day/
*Enjoy these pancake balls for breakfast and 64 beers throughout the day. Make sure to reflect on this day in your journal.
SNUB – Helen Hunt
Review –
Embrace an underdog mentality
Be active and enjoy what you're doing
Fully devote yourself to God
Follow your passion
Watch Doogie Howser MD
Make pancake balls and drink 64 beers