DON'T SWALLOW THE POOL WATER DAY
MIND
Elizabeth Banks 1974
"I suppose the best advice I ever got, frankly the advice that changed my life, came from my uncle who told me to go to drama school and study acting instead of taking a job, because he said the job would always be there."
*I wish someone would've given me this advice. I'm giving this advice to you right now – do what you want, don't just take a job.
BODY
Mark Spitz 1950 – swim
"You can control your destiny by controlling your health. Get your cholesterol checked. Everyone else gets sick, but I don't, was how I used to think. But high cholesterol doesn't have any symptoms, so there's no way to see it. It's the silent killer."
*Get your cholesterol checked today or at least make an appointment to get it checked. Take a swim in an Olympic size pool, and eat some foods that lower cholesterol.
Foods that lower cholesterol
Barley
Eggplant
Apples, grapes, strawberries, citrus fruits
SOUL
Roberta Flack 1937
Her gentle amalgamation of Soul, Gospel and folk, combined with a message of both empowerment and love, created an intelligent, thoughtful pathway for modern singers
*Listen to some Robert Flack to soothe your soul.
MONEY
Jim Cramer 1955
"The first $10,000 you invest in the market should go to a low-cost index fund or exchange-traded fund that mirrors the S&P 500. This gives investors a way to get exposure to the stock market gains without putting in the time or effort needed to pick individual stocks."
*Make it your goal to have $10,000 available to invest by the end of this year. Then follow Cramer's advice for investing it.
ENTERTAINMENT
Laura Dern 1967 – watch Rambling Rose
*Watch Laura Dern almost win an Oscar in Rambling Rose
FOOD
Emma Roberts 1991 – chopped salad for lunch and salmon with teriyaki for dinner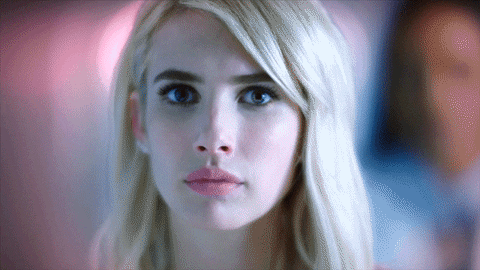 Roberts keeps things fairly healthy, opting for "a chopped salad with avocado, chicken, and tomatoes" for lunch, and a "turkey burger, or salmon with teriyaki or ponzu sauce, and brown rice with broccoli" for dinner.
*Use the above list of heart healthy foods along with Roberts's meal plan to have 3 healthy meals today. 
SNUB – Chloe Grace Moretz 1997
Review –
A job will be there
Swim and get your cholesterol checked
Listen to Roberta Flack
Get $10,000 by the end of this year and invest it
Watch Rambling Rose
Eat heart healthy foods all day