64 BEERS DAY
MIND
Neil Patrick Harris 1973 – watch Doogie Howser MD
Take Time for Self-Reflection
He finished each day as a doctor by recording an entry in his personal journal. He taught us it's always a great idea to take time to reflect, to move mindfully through our days and constantly examine why we do what we do.
*Hopefully you have had the 365DOLF journal since January 1st. If not, today is the day to go get it to move mindfully through your days and examine why you do what you do. Watch Neil Patrick Harris in the television show Doogie Howser MD for motivation.
BODY
Poppy Montgomery 1972
"I love working out with a trainer when I can. It helps challenge me, and keeps the workouts fresh and dynamic."
*Work out with a trainer. Most gyms will give you a "first one is free" trainer session.
SOUL
Leah Remini 1970
"I find peace sitting and praying and doing my rosary"
*She escaped Scientology and went back to her roots of Catholicism. Find peace by sitting and prating today.
MONEY
Courteney Cox 1964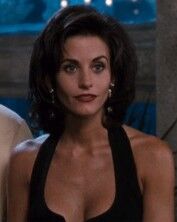 "My mom wasn't a go-getter so I am thankful that I was able to witness that and be completely the opposite."
*Remember the work ethic of your parents (good or bad). Be a go-getter to increase your money.
ENTERTAINMENT
Ice Cube 1969 – watch Boyz n the Hood
*Watch Ice Cube's introduction to acting in Boyz n the Hood.
FOOD
Xi Jinping 1953
China's president Xi Jinping has arrived in Florida, where he is spending two days in talks with Donald Trump. The US president is determined to be just as hospitable as possible, having planned a warm welcome—starting with dinner at Trump's Mar-a-Lago residence.
Appetizer
Caesar Salad with homemade focaccia croutons, Parmigiano-Reggiano
Entrée
Pan-seared Dover Sole with champagne sauce
Herb-roasted new potato
Haricots verts, Thumbelina Carrots
Or
Dry Aged Prime New York Strip Steak
Whipped Potatoes
Roasted Root Vegetables
Dessert
Chocolate cake with vanilla sauce and dark chocolate sorbet
Or
Trio of Sorbet (Lemon, Mango, and Raspberry)
*Eat like the most powerful man on the planet… and Donald Trump
BONUS: Wade Boggs 1958 – drink 64 beers in one day
Legend has it that the Hall of Fame third baseman once drank 64 beers on a cross-country flight from Boston to Los Angeles.
SNUB – Helen Hunt 1963
Review –
Reflect on your day
Work out with a trainer
Find peace by sitting and praying
Learn work ethic from your parents
Watch Boyz n the Hood
Eat like Xi Jinping and drink like Wade Boggs