STOP IT DAY
MIND
Bob Newhart 1929
There's a Mad TV sketch starring Bob Newhart as a psychiatrist. His patient tells him she has a pathological fear of being buried alive in a box. He has two words of wisdom:
"Stop it!"
"You want more?" 
"Stop it or I'll bury you alive in a box!" 
*Stop it! Any negative thoughts today…stop it!
BODY
Raquel Welch 1940
Her diet secrets are…
low-carb
gluten free
no salt, caffeine, or wheat
3 fruits a day
lots of water
never eat anything after 6 pm
*Eat like Raquel Welch and you will age very nicely. 
SOUL
Wess Morgan 1973
"People that have gone down as far as I have gone, never come back around. I smell the roses every day. I am taking advantage of not having a nag in my belly to go get high. Do you know what that feels like for me? That in itself is euphoria. The fact that I don't have to get high when I leave here right now is a miracle. You hear me, when I say that is a miracle? Because I am free."
*Smell some roses today and realize that you do not have to get high to experience euphoria.
MONEY
Michael Keaton 1951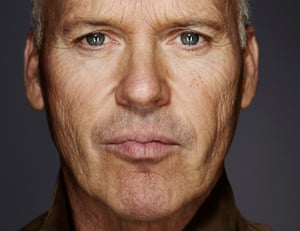 His real name is Michael Douglas, an obvious problem for any young man attempting to crack show business.
"I found my new name in the phone book,"
"I wanted something simple. I tried Keats but I thought that was a little pretentious."
Keaton said that despite being offered $15 million to do Batman 3, he turned it down for one simple reason: it "sucked."
*If Michael Keaton can turn down playing Batman because it "sucked", you can move on from your job if it "sucks". The movie Birdman does not suck.
ENTERTAINMENT
Freddy Mercury 1946 – listen to Queen
*Listen to Freddy Mercury and Queen
FOOD
Jack Daniel 1850 – Jack and Coke Brisket
Jack Daniel isn't a made-up brand name. He's the actual man behind the whiskey.
His Name Wasn't Jack
Jack's name…wasn't Jack. Jack's real name was Jasper Newton Daniel.
https://www.yummly.com/recipe/Jack-and-Coke-Brisket-for-Man-Food-Mondays-1769380
*Enjoy this Jack and Coke Brisket and of course wash it down with some Jack Daniel's on his birthday.
SNUB – Claudette Colvin 1939
Review –
Having negative thoughts? Stop it!
3 fruits and lots of water
Smell some roses
If your job sucks, move on
Listen to Queen
Make Jack and coke brisket