BECOME A KENTUCKY COLONEL DAY
MIND
Leo Tolstoy 1828
"Freethinkers are those who are willing to use their minds without prejudice and without fearing to understand things that clash with their own customs, privileges, or beliefs. This state of mind is not common, but it is essential for right thinking."
*Use  your MIND without prejudice. Don't fear understanding things that clash with customs, privileges, or common beliefs.
BODY
Rachel Hunter 1969
"As I learned in India, yoga is extremely good for the Body, Mind & Soul. While most of us know the practice for its powerful ability to improve flexibility and reduce stress. There are other helpful benefits which you may not be aware of, this includes:"
Immunity
memory
mood
pain
energy
sleep
*Yoga again today – to help with all of the above.
https://www.youtube.com/watch?v=dZLfasMPOU4
SOUL
Otis Redding 1941 – The King of Soul
His voice was rough, but it carried with it a style and a grace and an originality that was rare in soul music.
*Listen to The King of Soul Otis Redding – it's good for the soul.
BONUS: Michael Buble 1975
"The reason to be a good guy isn't for the person you're with, it's for you,"
"That sounds weird but I like me better now. I'm happier now. I'm better at what I do, I'm better on stage because I'm not pretending to be the guy I want to be."
*Listen to Michael Buble to learn how to be a good guy.
MONEY
Adam Sandler 1966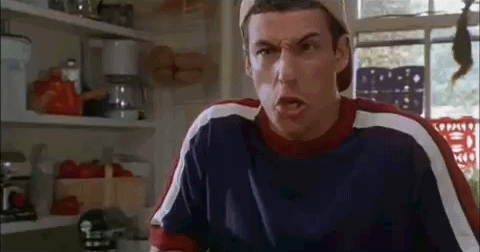 "I think when I bought a house, that's when I thought I felt like that's a grown-up thing to do."
*If you haven't bought a house yet, make that the next grown-up thing to do. Watch Billy Madison for motivation – but don't get any ideas about becoming a teacher.
ENTERTAINMENT
Michelle Williams 1980 – watch My Week with Marilyn
*Watch Michelle Williams almost win an Oscar in My Week with Marilyn.
FOOD
Colonel Sanders 1890 – KFC
His food, which usually consisted of pan-fried chicken, garnered him something of a reputation in the region for his skills as a chef. It wasn't glamorous work, but it landed Sanders the one thing he'd never found in his life: success.
*Splurge on some salty, greasy, KFC today. Once a year won't kill you…hopefully
SNUB – Hugh Grant 1960
Review –
Use your mind without prejudice
Yoga
Listen to Otis Redding and Michael Buble
Buy a house
Watch My Week with Marilyn
Eat some KFC