RIDE THE BUS DAY
MIND
Betty Friedan 1921
*Consider today as one more step towards a new stage of opportunity and strength.
BODY
Oscar De La Hoya 1973
An upper body day that's all push-pull. We want him using equal weight pushing and pulling because that makes him very symmetrical. So that when you're throwing a punch, everything is very even.
*Use today as an upper body day. Try to use the same weight (barbell or dumbbells) and focus on four areas – chest (bench press) – biceps (curls) – shoulders (military press) and back (pull downs). Then use the symmetry of the push-pull workout to throw a punch or two in a boxing workout, just like the Golden Boy.
SOUL
Rosa Parks 1913
Rosa Louise Parks was nationally recognized as the "mother of the modern day civil rights movement" in America.
*Get out of your comfort zone and ride the city bus today. I had no idea how to do it. I simply went to the nearest bus stop and waited. The wait itself opened my eyes to people less fortunate than I am. Once on the bus, I sat as far to the back as I could and just observed a different world than what I am used to. It was good for my soul.
MONEY
Lawrence Taylor 1959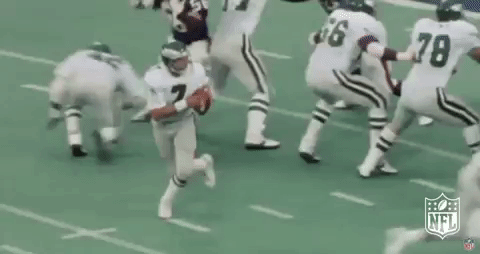 LT lost a fortune with lavish spending and hard partying. Since leaving the league, Taylor's been arrested a handful of times for drug possession, was caught by the IRS filing a false tax return, and declared bankruptcy in the late 90s.
*You should have your taxes by now. Look at how much you made last year. Where did it go? Make a vow that at this time next year, you will know exactly where all of your money went. There are apps and websites that can help with this. And whatever you do, don't be like the greatest linebacker ever and waste it all and then file a false tax return.
ENTERTAINMENT
Gavin DeGraw 1977
"Everything changes. Life happens in stages. You won't have your story without turning pages."
*Regardless of what stage of life you are in, listen to Gavin DeGraw today. He will help get you to turn the pages.
FOOD
Charles Lindbergh 1902 – Swedish butter cookie
"My mother often made a Swedish butter cookie — very rich, yellow, and in the form of an O. This was my favorite cookie."
http://lakecountryjournal.com/lc/
*Enjoy making this delicious Swedish butter cookie as you listen to Gavin DeGraw.
SNUB – Alice Cooper 1948
Review –
Today is a new stage of opportunity and strength
Push-pull workout
Ride the city bus
Know where your money goes
Listen to Gavin DeGraw
Make Swedish Butter Cookies