Look for the * for today's advice
MAY DAY
MIND
Judith Sargent Murray 1751
https://www.womenshistory.org/education-resources/biographies/judith-sargent-murray
A staunch believer in improved educational opportunities for women, Murray's essays were vital to the post-Revolutionary notion of "Republican Motherhood." Advocates, notably Abigail Adams and Murray, argued that the success of the new nation required intelligent and virtuous citizens—and since the education of patriotic sons (future voters) rested with mothers, women should be educated.
https://www.nwhm.org/education-resources/biography/biographies/judith-sargent-murray/
Only when women and girls have full access to their rights – from equal pay and land ownership rights to sexual rights, freedom from violence, access to education, and maternal health rights – will true equality exist.
https://www.globalfundforwomen.org/womens-human-rights/#.W428TuhKjIU
*Be an intelligent and virtuous citizen today. Realize that women and girls deserve true equality and think about donating to globalfundforwomen.org today.
BODY
Wes Welker 1981
http://www.weswelkerfoundation.org/
"You can't throw away a day at the gym with a greasy burger," Welker said of his commitment to more healthy eating.
http://www.denverpost.com/broncos/ci_26223320/broncos-wide-receiver-wes-welker-uses-age-motivational
*After your day at the gym, do not eat a greasy burger. Simple enough.
SOUL
George Inness 1825
His own late paintings were not literal transcriptions of nature but evocations of spiritual truth. One painter friend provided a key to Inness's Eventide, Tarpon Springs, Florida: "He who would know its profundities must sit with it, dream with it, and so he shall come to know that true art bears a message to the Soul of man."
http://www.clarkart.edu/exhibitions/whistler/content/inness.cfm
*Look at George Inness's art today and see if it bears a message to your soul.
MONEY
Anna Jarvis 1864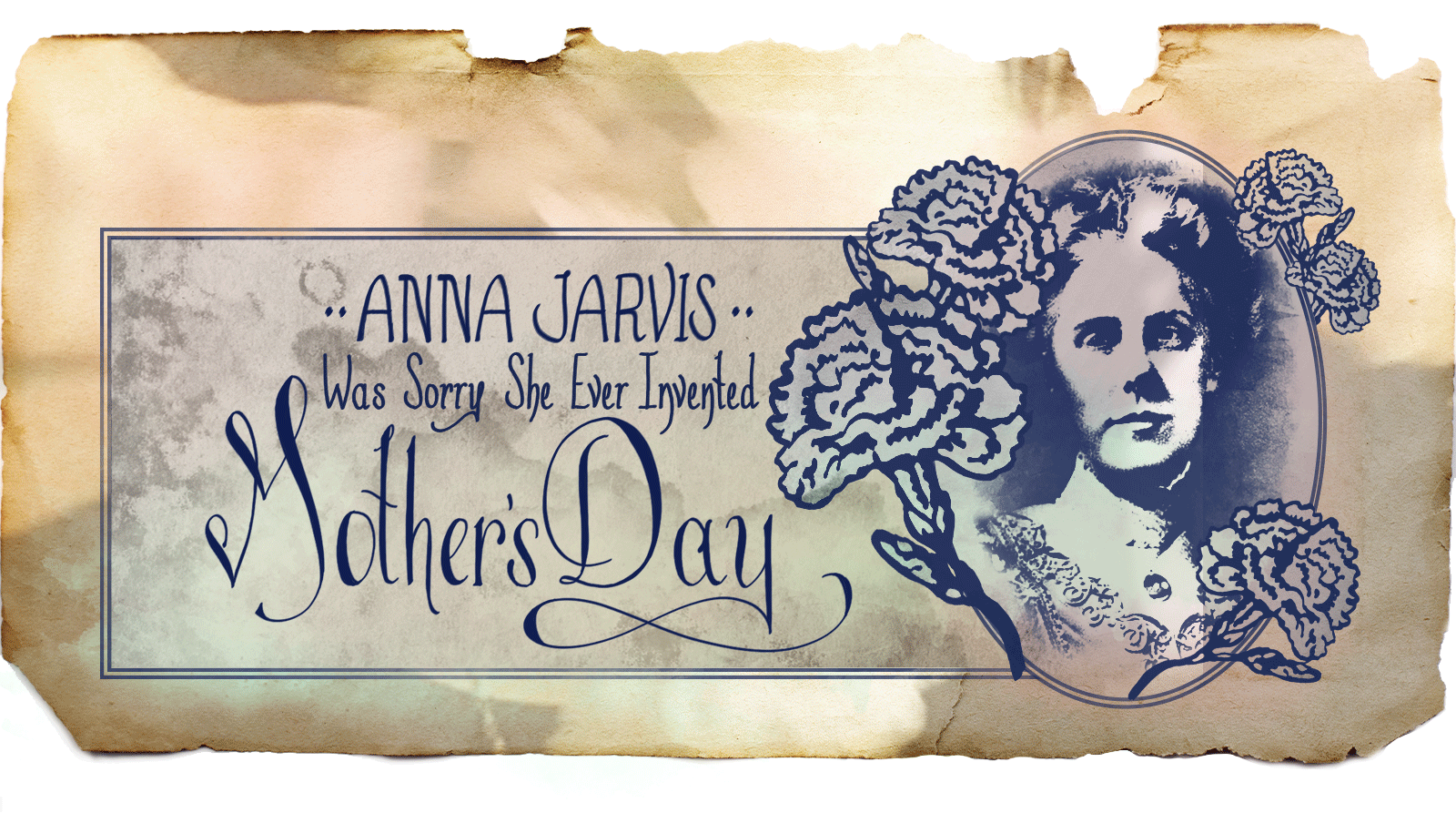 https://www.smithsonianmag.com/museumday/venues/museum/anna-jarvis-birthplace/
Jarvis insisted Mother's Day "to be a day of sentiment, not profit." Jarvis soon soured on the commercial interests associated with the day.
http://mentalfloss.com/article/30659/founder-mothers-day-later-fought-have-it-abolished
*Mother's Day is on May 12 this year. Shop for her today and make your plans to spend the big day with her, not spending a fortune on her. She won't mind.
ENTERTAINMENT
Tim McGraw 1967
He has routinely been cited as one of the biggest touring artists in the history of country music.
http://www.operationhomefront.org/custompage?Id=4328
*Listen to Tim McGraw, or better yet watch one of his concerts on-line.
FOOD
Kate Smith 1907 – coffee cake
https://www.cmgww.com/music/smith/about/biography/
Kate's career came to an end on a high note when she sang her version of "God Bless America" for the Philadelphia Flyers hockey team. This inspired the team to go on to win two successive Stanley Cups (1974 and 1975). Kate was named Grand Marshal of the Tournament of Roses Parade in 1976. And on July 4th of that same year, Kate sang "God Bless America" one last time. After a long battle with diabetes, she passed away on June 17, 1986 in Raleigh, NC.
http://www.tasteofhome.com/recipes/kate-smith-coffee-cake
*Listen to a mix of Tim McGraw and Kate Smith while making her coffee cake. Go easy with the sugar.
SNUB – Calamity Jane
Review –
Be an intelligent and virtuous citizen
Work out and don't eat a cheeseburger
Look at the artwork of George Inness
Make plans for Mother's Day (May 12)
Listen to Tim McGraw
Make Kate Smith Coffee Cake