Look for the * for today's advice.
FOLLOW THE HOOD ORNAMENT DAY
MIND
Henry Cavendish 1731
https://www.scientificamerican.com/article/how-a-wire-was-used-to-measure-a-tiny-force-of-gravity/
Henry Cavendish was an odd man. He never addressed strangers directly and was petrified of women. He had a staircase built into the back of his house to avoid any encounter with the ladies he employed. When it came time for his final oral exams to complete his natural philosophy degree at Cambridge University—that's what they called a science degree before the advent of modern science and specialized degrees—he dropped out of school all together rather than talk in public.
But, beneath these eccentricities, Henry Cavendish was among the most brilliant minds of the 18th century.
Admit nervousness
All you have to do is admit that you are a bit nervous speaking to your audience. When you do this, the audience will be more forgiving if your nervousness shows up later on. More importantly you will feel more relaxed now that they are not expecting a world-class presentation. Imagine their surprise when you gave them the best presentation ever despite your nervousness.
The best way to do this is by joking about it. Here's an example of a good one. "On the way here, only God and I knew what I will be presenting. (looking a bit nervous) Now, only God knows."
https://www.lifehack.org/articles/communication/7-little-tricks-to-speak-in-public-with-no-fear.html
*Work on becoming a better speaker today. Yes, you need to do this.
BODY
Andrew McCutchen 1986
https://twitter.com/TheCUTCH22?ref_src=twsrc%5Egoogle%7Ctwcamp%5Eserp%7Ctwgr%5Eauthor
Maria Hanslovan is the now-fiancee of Pittsburgh Pirates star and National League MVP Andrew McCutchen. All of the emotional drama unfolded on the The Ellen Show where McCutchen was a guest. He ushered his long-term girlfriend from the audience, then he proceeded to get down on bended knee and pop the question before lavishing her with flowers. Of course, she said yes.
She is a graduate of Slippery Rock University with a Bachelor of Science in Forensic Chemistry, Hanslovan graduated in 2011. According to the Butler Eagle, McCutchen attended her graduation ceremony.
On a forum for Pittsburgh Pirates fans, one person who says he attended Slippery Rock with her said that she "is a lovely girl from a very grounded family." He adds that she used to play MLB2K on XBox, though it doesn't state if she played as the Pirates.
https://heavy.com/news/2013/12/maria-hanslovan-andrew-mccutchen-engaged/
Lift lighter weights
Because McCutchen's body gets so much wear and tear over the 162-game regular season, Huttmann carefully tracks McCutchen's sets, reps, and how much weight he's lifting. The key is to not always lift at your max load; lifting under your max allows you to maintain power.
http://www.mensfitness.com/training/pro-tips/train-like-a-pro-get-explosiveness-like-andrew-mccutchen
*Lift lighter weights than you are used to today. Increase the reps and sets as needed.
I too went to Slippery Rock University (Class of 1995) – Rock Pride! Lets Go Bucs!
SOUL
Bernard Mayes 1929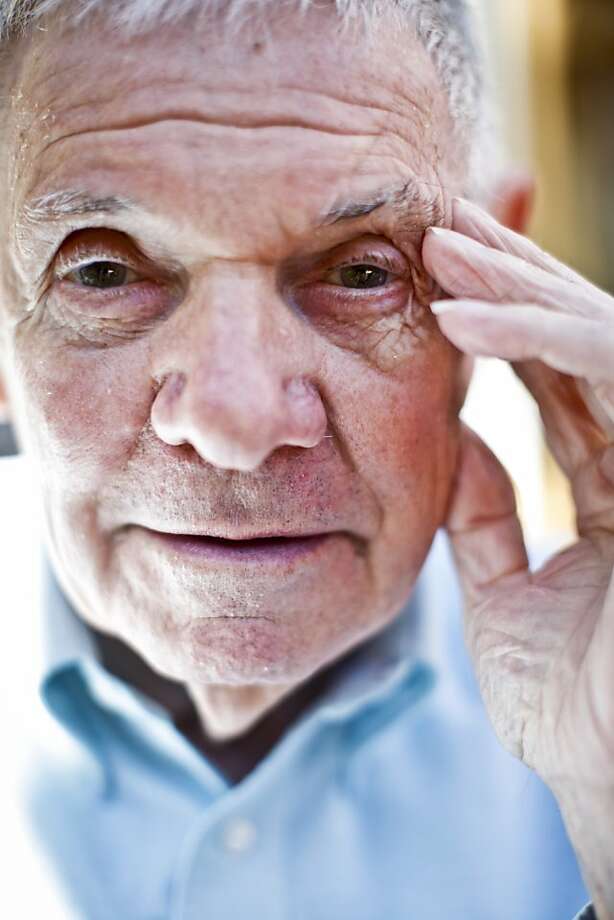 https://www.npr.org/sections/thetwo-way/2014/10/27/359434925/bernard-mayes-nprs-first-chairman-founder-of-suicide-hotline-dies
Bernard D. Mayes Award
This prestigious award recognizes notable alumni and faculty who have contributed positively to advancing LGBTQ causes both within the University community and beyond. Established in 1999 in honor of the late Bernard D. Mayes, former Assistant Dean of the College of Arts and Sciences, the award was given to him at the 1st Annual Serpentine Society Fall Weekend and Awards Gala on October 30, 1999 for his lifetime support of LGBTQ students at the University. It is presented each year at the Serpentine Society's Fall Gala. Prior year recipients are listed below.
https://aig.alumni.virginia.edu/serpentine/awards-2/bernard-d-mayes-award/
Mayes had a Londoner's handle on San Francisco quirkiness, but that is not what brought him here. He was also an ordained Episcopal priest who had read that San Francisco was a magnet for the suicidal, second only to walled-in West Berlin. Mayes decided that his calling was to set up an all-night phone-in service for a flock that had nowhere else to turn.
http://www.sfgate.com/living/article/Bernard-Mayes-to-be-honored-as-lifeline-to-3516576.php
Help Someone Else
If someone you know is struggling emotionally or having a hard time, you can be the difference in getting them the help they need. It's important to take care of yourself when you are supporting someone through a difficult time, as this may stir up difficult emotions. If it does, please reach out for support yourself.
Do They Need Your Help?
Some warning signs may help you determine if a loved one is at risk for suicide, especially if the behavior is new, has increased, or seems related to a painful event, loss, or change. If you or someone you know exhibits any of these, seek help by calling the Lifeline. 1-800-273-8255
https://suicidepreventionlifeline.org/help-someone-else/
*Think about all of your friends and loved ones. Have any of them recently been through a painful event, loss, or change? Reach out to them today and see how they are doing. Just having someone show concern for them may be enough.
MONEY
Dale Earnhardt, Jr. 1974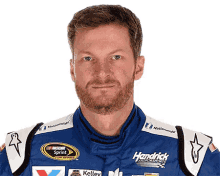 Earnhardt's business sense extends beyond the track. In 2006, he started Hammerhead Entertainment, a one-stop-shop production company that produces shows for multiple national television networks. In April 2008, Earnhardt extended his entrepreneurship into the Charlotte, North Carolina, entertainment scene, as he opened Whisky River, an uptown bar and nightclub located in the EpiCentre. In May 2015, Whisky River expanded to include a location at the Charlotte Douglas International Airport. Earnhardt launched "Dirty Mo Radio," a podcast network, in February 2013, which features race recaps as well as behind-the-scenes insight from Earnhardt, team members, family members and others. The free podcasts can be found on dalejr.com and other outlets such as iTunes, SoundCloud and Stitcher.
http://www.dalejr.com/about/biography/default.aspx
Workers are looking for a safe workplace; they want to go home to their families every night. Unlike Dale Sr.'s generation, younger workers have access to safer work environments and won't overlook poor safety practices just to remain loyal to their employer. 
https://ehssafetynewsamerica.com/2017/05/03/dale-earnhardt-jr-s-sudden-retirement-a-lesson-on-the-value-of-workplace-safety-tvancelawyer/
http://ftw.usatoday.com/2016/04/dale-earnhardt-jr-yucky-sandwich-charity
*Don't overlook poor safety practices or working conditions to remain loyal to your employer. And when you're an employer, establish a safe workplace. Don't be afraid to use your business sense to extend your entrepreneurship.
ENTERTAINMENT
David Lee Roth 1954
ON LIFE
"If you're busy looking in the rear-view mirror and thinking about it as it goes by, you're not following the hood ornament. I figure the rear-view mirror is just so you can see how good you look while you're getting somewhere."
https://www.loudersound.com/features/all-i-ever-really-needed-to-know-i-learned-from-david-lee-roth
*Follow the hood ornament and jam out to some Van Halen (David Lee Roth Van Halen of course) and some of Dave's solo work as well. Cause nobody cares for me.
FOOD
Brett Favre 1969 – jambalaya
https://www.profootballhof.com/players/brett-favre/
Retired NFL Quarterback Brett Favre's family recipe for Jambalaya is filled with shrimp, chicken, sausage, ham, and peppers simmered in a Creole tomato sauce. You'll find this very dish served at Brett Favre's Steakhouse, in Green Bay, Wisconsin.
https://communitytable.parade.com/26727/brettfavre/brett-favres-jambalaya-2/
http://www.justapinch.com/recipes/brett-favres-jambalaya.html
*Enjoy Brett Favre's jambalaya. See if you think it's better than Aaron Rodgers'. And realize that Favre does not rhyme with flavor.
SNUB – Mario Lopez
Review –
Work on being a better speaker
Lighter weights, more reps and sets
Reach out to someone who is suffering
Establish a safe workplace
Listen to Van Halen (David Lee Roth's only)
Make Brett Favre jambalaya