Look for the * for today's advice.
GREEK FREAK DAY
MIND
Steven Wright 1955
A conscience is what hurts when all your other parts feel so good.
A clear conscience is usually the sign of a bad memory.
http://www.etni.org.il/farside/mindgames.htm
*Have a bad memory today. Clear your conscience and make all your other parts feel so good.
BODY
Giannis Antetokounmpo 1994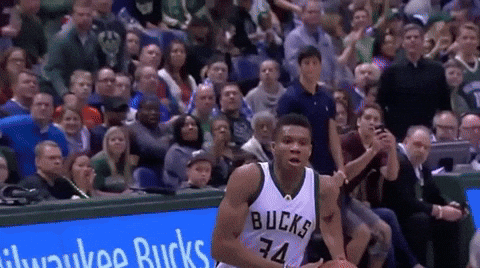 https://twitter.com/giannis_an34?lang=en
Do you remember the first time you heard the 'Greek Freak' nickname?
I think my rookie year. I do not know who came up with it. But I think it's kind of an awesome nickname. I like it.
Why?
First of all, Greek: I always represent my country. And freak: it's an athlete who does freaky stuff on the court. That's kind of what I do.
http://time.com/4953259/greek-freak-giannis-antetokounmpo-on-growing-up-undocumented-taking-on-lebron-and-gunning-for-mvp/
The best fitness tip I've received is to take care of your body before and after hard workouts. It's important to stretch and address any injuries as soon as they happen.
http://fit.nba.com/qa-with-giannis-antetokounmpo/
*Here is your reminder to take care of your body by stretching before and after each workout, and address any injuries that you've been putting off.
SOUL
Ryan White 1971
https://hab.hrsa.gov/about-ryan-white-hivaids-program/who-was-ryan-white
My son, Ryan White, died in 1990. Ryan, a hemophiliac, contracted a fatal illness from a type of blood product critical to people with hemophilia. But at the time no one realized that a new and deadly virus was then lurking in the nation's blood supply.
In the morning Ryan told me something incredible. "Mom," he said, matter-of-factly, "I saw Jesus last night."
I didn't know what to say.
"He told me that I had nothing to worry about," Ryan continued. "He promised he would take care of me."
"Ryan, what did Jesus look like?"
Ryan kind of smiled. "Well, he didn't look anything like that picture I have hanging in my room."
He never again mentioned the incident. But I thought of it often. I hoped it meant that God would work a miracle and cure Ryan. Is that what you mean, Lord, by taking care of him? Are you going to give us a miracle?
And then, suddenly, looking at Ryan's angel, I knew that God had worked a miracle. He had taken care of Ryan. How else could Ryan have survived for nearly six years when the doctors had given him only six months? God chose Ryan, an average boy from an average town in Middle America, to do his work—to be an example in the face of ignorance and prejudice and fear, and to sow compassion in the heart of the nation.
https://www.guideposts.org/better-living/health-and-wellness/coping-with-illness/ryan-whites-miracle
*God will chose you to do his work. Are you listening?
MONEY
Johnny Manziel 1992
https://www.heisman.com/heisman-winners/johnny-manziel/
The Browns sold 3,000 season tickets shortly after picking Johnny Football. The team had been averaging about 40 season tickets a day before the draft. Cleveland fans were reacting to new information in the marketplace and voting with their wallets.
That is a powerful demonstration of the Efficient Market Hypothesis.
The Efficient Market Hypothesis states that markets are constantly pricing in all relevant information and therefore it is hard to beat the markets thru market timing, forecasting, or picking the right stock.
But rather than trying to outsmart all of the other market participants, investors can help capture market returns through broad-based and diverse portfolios. After all, capitalism works. Just ask Johnny Football.
http://www.hollowellfinancialgroup.com/blog/what-johnny-manziel-can-teach-us-about-investing
A basic, diversified portfolio might include several investment categories such as stocks, bond and cash. Your allocation to each of these broad categories should be based upon your investment goals, your tolerance for risk, and your time horizon for needing the use of the money. In short your asset allocation should be an outgrowth of your financial plan.
https://money.usnews.com/money/blogs/the-smarter-mutual-fund-investor/2013/05/31/heres-why-diversification-matters
*If you have a financial planner, take today to discuss broad-based and diverse portfolios as an outgrowth of your financial plan.
ENTERTAINMENT
Judd Apatow 1967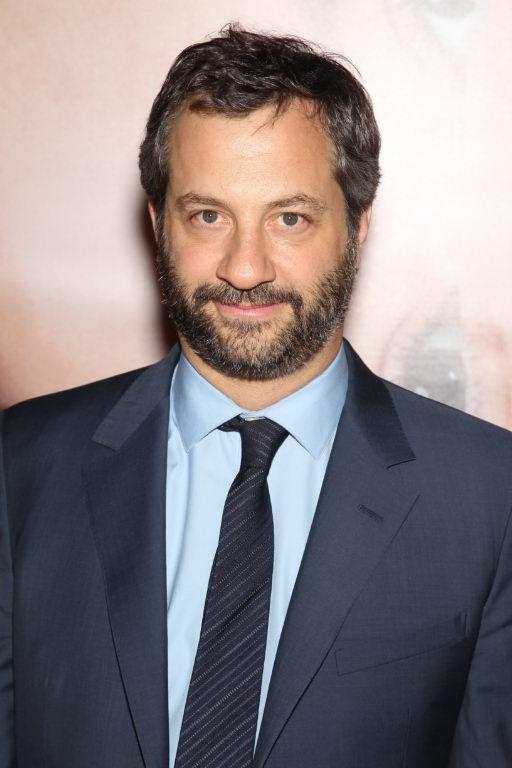 https://twitter.com/JuddApatow?ref_src=twsrc%5Egoogle%7Ctwcamp%5Eserp%7Ctwgr%5Eauthor
Pineapple Express(2008, producer)
Superbad(2007, producer)
Knocked Up(2007, writer, director, producer)
The 40-Year-Old Virgin(2005, writer, director, producer)
Bridesmaids(2011, producer)
http://www.vulture.com/2015/07/every-apatow-movie-ranked-from-worst-to-best.html
*I'm sure that all of these movies have been recommended at some point throughout this year. On Judd Apatow's birthday watch at least one of his top 5 movies again.
FOOD
Irv Robbins 1917 – Honey Almond Greek Frozen Yogurt
"He was famous for saying, and we quote him often, 'We don't just sell ice cream; we sell fun,'" said Mitchell.
https://www.investors.com/news/management/leaders-and-success/irv-robbins-built-ice-cream-flavor-empire/
https://www.baskinrobbins.com/content/baskinrobbins/en.html
The job at a Baskin-Robbins in Honolulu "wasn't exactly glamorous, but it taught me some valuable lessons," Obama wrote. "Responsibility. Hard work. Balancing a job with friends, family and school."
https://www.dallasnews.com/business/business/2016/02/25/what-president-barack-obama-learned-in-his-first-job-at-baskin-robbins
Honey Almond Greek Frozen Yogurt is the fourth Greek frozen yogurt variety that Baskin-Robbins has offered. Past flavors include Super Yumberry Greek Frozen Yogurt, Greek Sunset Greek Frozen Yogurt, and Berry Fruitful Greek Frozen Yogurt.
https://news.baskinrobbins.com/blog/blog_custom-20180709
*Go to your local Baskin Robbins and get some Greek yogurt, combining the birthdays of Irv Robbins and the Greek Freak – Giannis Antetokounmpo.
SNUB – Sarah Rafferty
Review –
Clear your conscience
Stretch before and after your workout
God will chose you to do his work
Use broad-based and diverse portfolios as an outgrowth of your financial plan
Watch a Judd Apatow film
Eat honey almond Greek frozen yogurt