Look for the * for today's advice.
DICK WOLF DAY
MIND
Dick Wolf 1946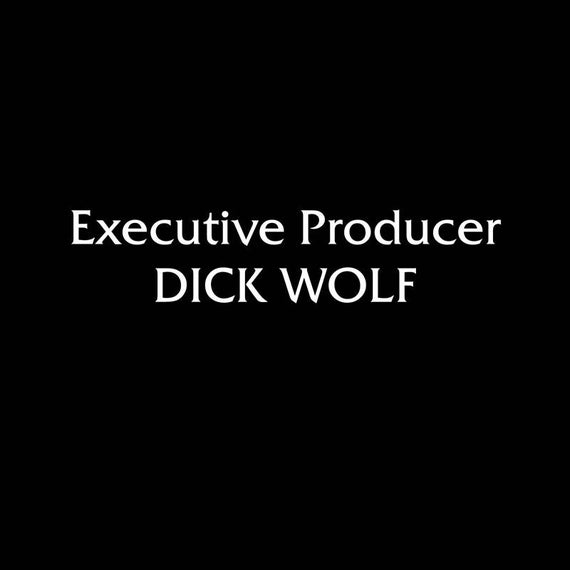 https://www.tvguide.com/celebrities/dick-wolf/credits/194137/
What's the secret to Dick Wolf's success?
We asked several actors backstage to give us their best guesses on Wolf's formula for success. "If we knew that, we'd all be the most successful television producers of all time," Sophia Bush joked. "I think Dick really is attuned to what works. He has strong opinions, but is also very collaborative, which so many people, when they get tremendously successful, are not; and then they run their shows into the ground. He really is a pleasure to work for and I'm thrilled that his universe keeps growing and [thrilled] to be a part of it."
http://www.pastemagazine.com/articles/2016/03/5-things-we-learned-at-paleyfests-salute-to-dick-w.html
*Be a Dick Wolf today. Be attuned to what works. Have strong opinions, but be collaborative. Be a pleasure to work for and your universe will keep growing and people will be thrilled to be a part of it. Law and Order is on somewhere right now – check it out, for motivation.
BODY
David Wright 1982
http://www.espn.com/mlb/story/_/id/24837666/mlb-incomparable-ambassador-david-wright-earned-every-minute-new-york-mets-finale
"There are so many players out there who are better than me talent-wise. But I think I outwork all of them."
https://www.popworkouts.com/david-wright-workout-routine/
*Outwork your opponents today with this David Wright workout.
SOUL
Branch Rickey 1881
https://www.si.com/extra-mustard/2013/04/11/harrison-ford-discusses-playing-branch-rickey-in-42
"It was a lingering sin in his mind,'' said Branch Barrett Rickey, the 72-year-old grandson of baseball's great innovator. In August 1945, Rickey, the general manager of the Brooklyn Dodgers, took the first step toward correcting that sin when he agreed to sign Jackie Robinson, a Negro League All-Star, to a minor- league contract. On April 15, 1947, Robinson became the first African-American player in the modern history of baseball.
https://www.newsday.com/sports/baseball/jackie-robinson-and-branch-rickey-together-in-history-1.13174735
*What is a lingering sin in your mind? What can you do to take the first step toward correcting that sin? For me, as a teacher, it's bullying. I normally try to take the path of least resistance, but I refuse to stand by and watch someone get bullied.
MONEY
Harvey Firestone 1868
Harvey S. Firestone saying creativity, new ideas and innovation are at the core of what makes a business run and not just financial investment. Harvey S. Firestone said: Thought, not money, is the real business capital
— Harvey S. Firestone
http://itsamoneything.com/money/harvey-s-firestone-thought-is-business-capital/#.WeS_o2hSzcs
*This makes me happy. I don't have money but I do have creativity, new ideas, and innovation. I have the real business capital that I need – thought. This also reminds me to have my tires rotated today.
ENTERTAINMENT
Jonah Hill 1983 – watch Moneyball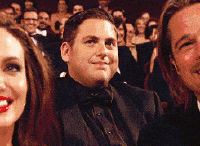 https://twitter.com/JonahHill?ref_src=twsrc%5Egoogle%7Ctwcamp%5Eserp%7Ctwgr%5Eauthor
http://www.sonypictures.com/movies/moneyball/
Be Ready for Rejections
Any unconventional idea, no matter how good it is, could face rejections initially. Oakland scouts were first dismissive and then hostile towards Peter Brand's non-traditional sabermetric approach to scouting players. Early in the season, the Athletics played poorly, leading critics to dismiss the new method as a failure. Additionally, Billy faced continuous resistance from Art Howe, Oakland Athletics manager.
https://www.entrepreneur.com/article/297723
*Ask that special someone to come over and watch Jonah Hill almost win an Oscar in Moneyball with you. Be ready for rejections though.
FOOD
JoJo 1990 – Jo Jo Potatoes
http://www.iamjojoofficial.com/
JoJo is resilient.
That's the message that comes through loud and clear when you listen to Mad Love., her debut album with Atlantic Records and her first LP in ten years. She's empowered. She's in control. And she's grown as hell. You can hear it in her Wiz Khalifa-assisted lead single, "Fuck Apologies." It's a powerful statement of intent that announces to the world that the singer-songwriter isn't going to let anyone make her feel small.
http://www.iamjojoofficial.com/about
http://www.food.com/recipe/jo-jo-potatoes-458110
*Don't let anyone make you feel small as you listen to JoJo while making these Jo Jo Potatoes. Enjoy them while watching Moneyball.
SNUB – Peter Criss
Review –
Be attuned as to what works
David Wright workout
Correct a lingering sin
Thought is the real business capital
Watch Moneyball
Make Jo Jo potatoes