BLONDES HAVE MORE FUN DAY
MIND
Confucius 551 bc
"Never impose on others what you would not choose for yourself."
*Confucianism could be the official religion of 365DOLF. Follow the Golden Rule today to get the ball rolling for peace in the world.
BODY
Naomi Watts 1968
Watts is a regular visitor to Burn 60 that offers high-intensity group workouts for men and women designed to provide an effective fitness regime in a 60 minute class.
*Attend a burn60 workout class or try it at home from an online source. Watch Naomi Watts almost win an Oscar in The Impossible for motivation.
SOUL
Brigitte Bardot 1934
In 1973, Bardot stopped acting, retreated to her home in France and dedicated her life to her real passion: animal welfare. She established a rescue organization, the Brigitte Bardot Foundation, and became politically active about animal rights.
http://www.fondationbrigittebardot.fr/international/animaux-sauvages/actualit%2525C3%2525A9s/zoo-gyumri-armenia
*Don't be afraid to dedicate your life to your true passion. Think of donating to Brigitte Bardot's Foundation or a local animal shelter.
MONEY
Jeezy (formerly Young Jeezy) 1977
"When money was plentiful, I was the first one who told you to stack it. Live your life with it. Now that money slowed up, I'ma be the one telling you to save it like they ain't gon' make it no more."
*The year is 3/4 over. If your money is plentiful – live your life with it. If your money has slowed up – save as much as you can in these last 3 months.
ENTERTAINMENT
Mira Sorvino 1967 – watch Mighty Aphrodite
*Watch Mira Sorvino win an Oscar as a porn star prostitute for Woody Allen.
FOOD
Hilary Duff 1987 – zesty mac and cheese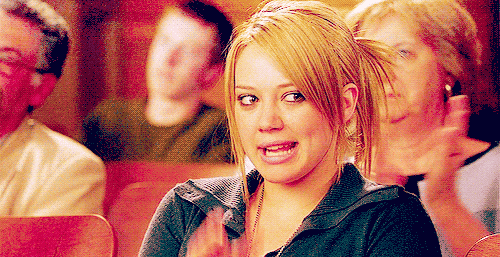 "Cheese is the key to a happy life."
https://www.cookingchanneltv.com/recipes/haylie-duff/zesty-mac-and-cheese-2819735
*Listen to some Hilary Duff while making her sister's zesty mac and cheese – the key to a happy life. 
SNUB – Peter Finch 1916
Review –
Follow the Golden Rule
burn60 workout
Dedicate your life to your true passion
Live your life or save your money
Watch Mighty Aphrodite
Make zesty mac and cheese