SWEAT FOR FUN DAY
MIND
Madame Curie 1867
She immersed herself in French and math and made ends meet cleaning glassware in university labs. Science thrilled her, and she earned a degree in physics in 1893 and another in mathematics the following year.
*Immerse yourself in what thrills you. Even if you have to grind to make ends meet.
BODY
Amy Purdy 1979
"Working out for me…[is] more to take care of myself and get those endorphins going versus it being a job like it was a few years ago."
https://www.ted.com/talks/amy_purdy_living_beyond_limits/transcript?language=en
*Get those endorphins going today by running, dancing, and/or snowboarding. Watch Amy Purdy's TED talk about living beyond limits, for motivation – you have no excuses today.
SOUL
Billy Graham 1918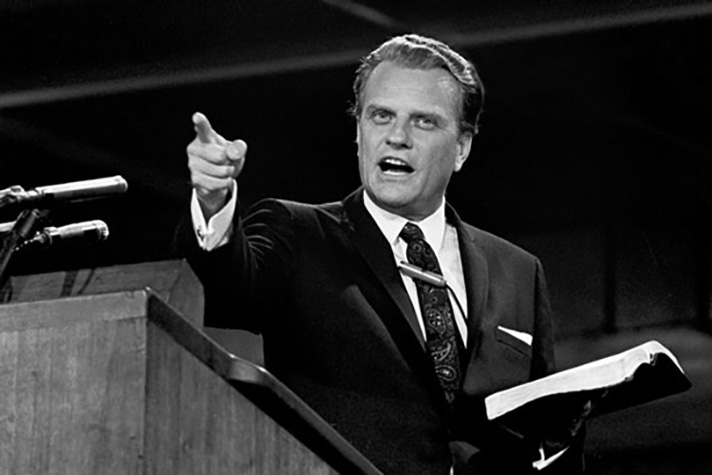 Prayer for the day
Almighty God, how glorious are my thoughts of You, for You are everywhere—loving and caring for the minutest details of our lives!
*On Billy Graham's website you can get a daily devotional and a prayer for the day. This may be something that you want to put in your daily routine.
MONEY
Laura Vitale 1986
https://www.youtube.com/user/LauraVitalesKitchen
Vitale's YouTube channel is able to get an average of 230,000 views per day from different sources. This generates an estimated revenue of around $350 per day ($130,000 a year) from the ads that appear on the videos.
*This makes me realize that I need to get a 365DOLF youtube channel. My ultimate goal is to have a 365DOLF satellite radio station one day.
ENTERTAINMENT
Morgan Spurlock 1970 – watch Super Size Me
*Get some McDonald's food (maybe for the last time) and watch Super Size Me. It almost won an Oscar and it may just keep you from eating fast food ever again.
FOOD
Samin Nosrat 1979 – Cherry Tomato Confit
https://www.vogue.com/article/salt-fat-acid-heat-excerpt-samin-nosrat
"Other than just popping one in your mouth, this is my favorite way to use up cherry tomatoes. One batch of confit yields enough tomatoes for a big pasta, a topping for fried or scrambled eggs, and abundant flavored oil to use in vinaigrettes."
*Make Nosrat's cherry tomato confit once a week and use it as a quick pasta sauce.
SNUB – Lorde 1996
Review –
Immerse yourself in what thrills you
Sweat for fun
Get a prayer for the day
Get a YouTube channel
Watch Super Size Me
Make cherry tomato confit