SHAKE AND BAKE DAY
MIND
Danny Devito 1944
"Because I wasn't so average. Early on, when I'd go in for a part, people would go, 'Oh'. [Interested stare.] Later, when they rewind that meeting, it would be, 'We've seen 20 actors for the role of the servant in The Merry Wives of Windsor, but wait a minute, we've done this already with this guy, so let's try this Danny guy.' I got two Shakespeare parts like that."
*What makes you not so average? Use that today to your advantage. Be proud of who you are and use your uniqueness today. Watch Danny DeVito almost win an Oscar in Erin Brockovich or in his TV show It's Always Sunny in Philadelphia for motivation.
BODY
Rachel McAdams 1978 – boxing
"I practiced. I wasn't fighting. I definitely wasn't fighting. I just tried to pick it up. Nowhere near the extent that Jake did. It was an excuse to sweat and get in shape. It's a total head to toe workout. You do one three-minute round and you're toast."
*Use boxing as an excuse to sweat and get in shape today. Watch McAdams in the movie Southpaw for motivation.
SOUL
Minkah Fitzpatrick 1996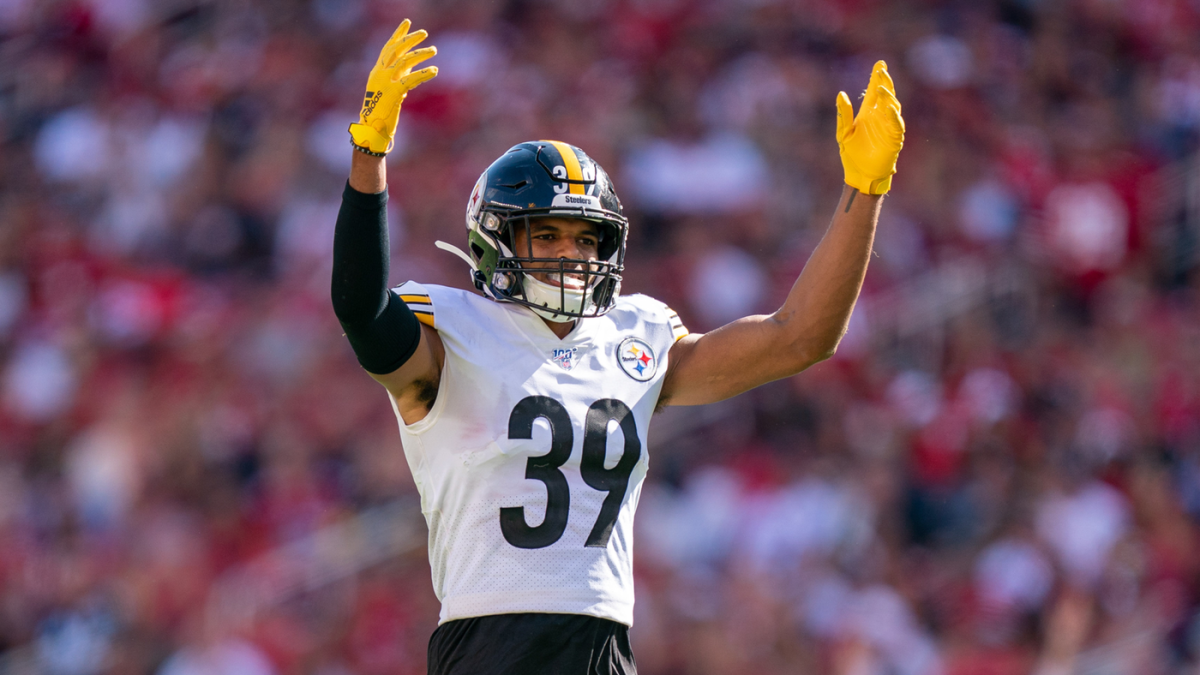 "It was a tough time in my family's life, but the only way we got through it was by sticking together as a unit, doing everything together, making decisions together and making sure everybody was all right,"
"And then of course, at the foundation of all of that, was our faith. Our faith in Christ kept us all rooted in the right things, kept our minds and our hearts in the right place."
*Rely on your family and your faith to keep your mind and heart in the right place today. Go Steelers!
MONEY
Dr. Heavenly 1970
"Education, preparedness and an equally ambitious and supportive partner have been the key to having it all."
*If your not happy with your education, preparedness, and/or partner – take today to see how you can improve upon all three so you can have it all. Use today to go to the dentist – make the appointment for 2:30.
ENTERTAINMENT
Martin Scorsese 1942 – watch The Departed
Scorsese, has won only one Academy Award in his six-decade career — for directing "The Departed."
*Watch Martin Scorsese direct an all-star cast and win his only Oscar in The Departed.
FOOD
Leslie Bibb 1974 – Shake and Bake unfried chicken with a Bibb salad
Bibb played Ricky Bobby's (Will Ferrell) wife, Carley, who left him for Cal Naughton Jr. (John C. Reilly).
http://www.kraftrecipes.com/recipes/simple-southern-style-unfried-chicken-90604.aspx
https://www.foodandwine.com/recipes/blooming-bibb-lettuce-salad
*Enjoy this Shake and Bake chicken and Blooming Bibb lettuce salad while watching Talladega Nights.
SNUB(S) – Rock Hudson 1925 and RuPaul 1960
Review –
Use what makes you unique
Boxing
Rely on your family and faith
Look to improve your education, preparedness, and partner
Watch The Departed
Make Shake and Bake chicken and a Leslie Bibb Salad