Look for the * for today's advice.
LIVIN' LA VIDA LOCA DAY
MIND
Howard Hughes 1905
https://www.history.com/news/7-things-you-may-not-know-about-howard-hughes
Never stop innovating
Hughes' mind never seemed to stop whirring, even when he was (frequently) recovering from the injuries caused by his passion for aviation.
In July 1946, Hughes suffered his second near-fatal plane accident. After crash-landing in a residential neighborhood in L.A., he was left with a crushed collar bone and chest, cracked ribs and severe burns, among other injuries.
So, how did he pass the time in recovery? He decided to redesign his bed. Eventually, he created a new version complete with running water, adjustable settings and 30 motors.
Hughes had recovered by then, but his tweaks helped pave the way for the modern hospital bed.
https://hiring.workopolis.com/article/management-tips-from-howard-hughes/
https://www.miramax.com/movie/the-aviator/
*Keep your mind whirring. Even when you're down and out, find a way to innovate and improve your situation and maybe even come up with the next great invention. Maybe it's late in the day on Christmas Eve and you need to buy gifts. Maybe this will inspire you to create a Christmas Eve gift delivery service. Watch The Aviator for inspiration.
BODY
Ryan Seacrest 1974
https://onairwithryan.iheart.com/
https://twitter.com/RyanSeacrest?ref_src=twsrc%5Egoogle%7Ctwcamp%5Eserp%7Ctwgr%5Eauthor
Not everyone will know him as the heavyset kid from Dunwoody, GA, who kept his shirt on at the community pool to hide his overweight frame, or the kid that snuck cookies and nachos behind his mother's back. They know him as a slim guy—one who found success through a tireless worth ethic and commitment to seeing results.
I schedule my workouts as if they were meetings, and I make sure they don't get canceled. I make a deliberate plan to fit in a workout each day of the week within my schedule.
I like circuit workouts and core workouts. I always like to break a sweat from the get-go right up through the hour. We do everything from using large core balls to doing basic pushups and sit-ups to sprints on the stationary bike. I enjoy changing exercises during the hour and throughout the week.
http://www.mensfitness.com/life/entertainment/the-face-of-hollywood-ryan-seacrests-weight-loss-struggle
*Schedule your workout for today, and make sure that it doesn't get cancelled (remember that it is Christmas Eve). Sweat for an hour. Use large core balls, do push ups and sit-ups, and sprints on the stationary bike.
SOUL
Hezekiah Walker 1962
https://www.facebook.com/Officialhezekiahwalker/
The vision God gave to Pastor Walker was founded on the three "P's:" Prayer, Preaching and Praise.
http://www.lovefellowship.com/
*What vision is God giving to you on this Christmas Eve? Focus on the 3 P's today.
Pray – pray for God to give you the vision that he sees in you.
Preach – let someone know what you are up to with these 3 P's
Praise – praise God for the vision that he sends you.
MONEY
Kate Spade 1962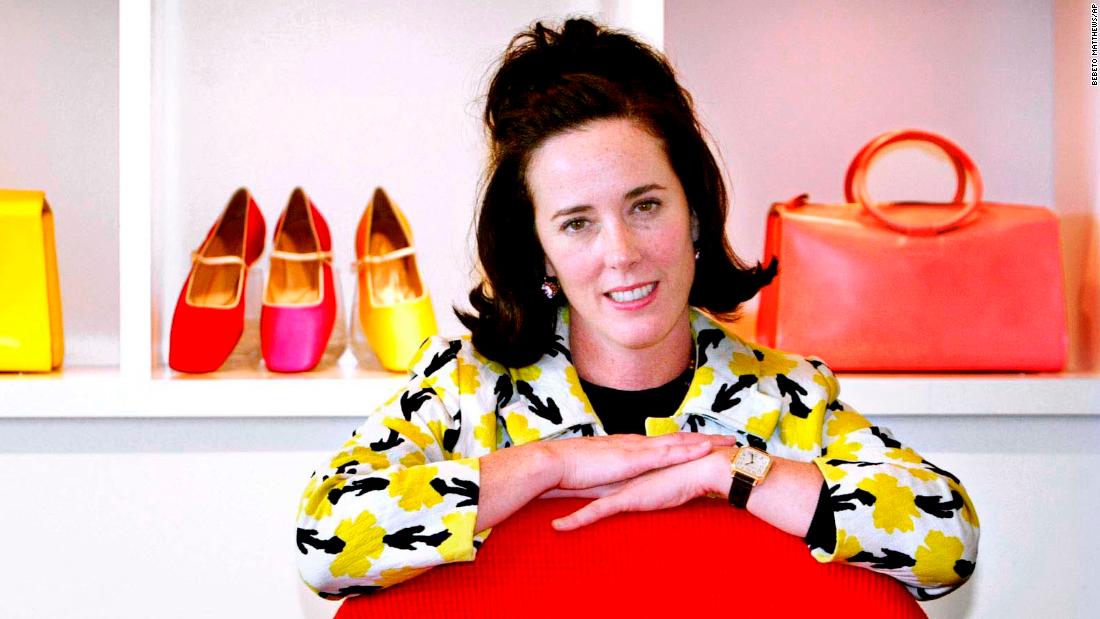 The legacy of Kate Spade's billion-dollar brand she built from the ground up was remembered Tuesday after the 55-year-old fashion designer was found dead of an apparent suicide in her New York City apartment.
Spade built a formidable business empire — one she started out of her one-bedroom Manhattan apartment with her husband — over the course of two decades. The Kate Spade brand started as a collection of handbags known for their clean lines and understated aesthetic, receiving praise from fashion critics and developing a loyal following as it morphed into a international business valued at $2.4 billion that made her worth an estimated $46.5 million, according to Forbes.
http://time.com/money/5301919/kate-spade-net-worth/
*You too can build a billion dollar Business Empire out of your apartment. But if that's not enough and you don't have the balance that you need in life, it doesn't matter. If nothing seems to be enough. If nothing makes you happy, you've got to seek out help right now.
People are most likely to commit suicide around Christmas time. False. Contrary to popular belief, the suicide rate peaks in the springtime, not the wintertime. This is probably because the rebirth that marks springtime accentuates feelings of hopelessness in those already suffering with it. In contrast, around Christmas time most people with suicidal thoughts are offered some degree of protection by the proximity of their relatives and the prospect, at least in the Northern Hemisphere, of 'things getting better from here'.
https://www.psychologytoday.com/us/blog/hide-and-seek/201212/is-suicide-more-common-christmas-time
ENTERTAINMENT
Ricky Martin 1971
http://www.rickymartinmusic.com/
https://twitter.com/ricky_martin?ref_src=twsrc%5Egoogle%7Ctwcamp%5Eserp%7Ctwgr%5Eauthor
1."Livin' La Vida Loca" (spent five weeks at No. 1, starting Sept. 25, 1999)
https://www.billboard.com/articles/news/hot-100-turns-60/8468371/ricky-martin-top-10-billboard-hot-100-hits-60th-anniversary
*Listen to Ricky Martin's Top 10 songs today, with an exciting conclusion of "Livin' La Vida Loca"
FOOD
Ava Gardner 1922 – coconut cake
Ava Gardner turned out to be a much greater beneficiary of Ford's instruction on Mogambo. Her work as Honey Bear Kelly is marked by an ease, even a playfulness that would seldom if ever surface in her following projects. Its all the more remarkable considering that the production came in the course of her turbulent marriage to Frank Sinatra, who had accompanied her to the shoot. The cast and crew wound up with their own floor show of the couple's spats and make-ups
http://www.tcm.com/tcmdb/title/326/Mogambo/articles.html
https://www.ourstate.com/coconut-cake/
https://www.amazon.com/Mogambo-Clark-Gable/dp/B000F7CMQ8
*Rumor has it that Ava Gardner loved coconut cake and fried chicken. Stick to this coconut cake as a Christmas Eve sweet treat. Gather the family around to see her almost win an Oscar in Mogambo.
Wash it down with a Ricky Martini while listening to Ricky Martin – a new Christmas Eve tradition.
https://mixthatdrink.com/ricky-martini/
SNUB – Lemmy
Review –
Never stop innovating
Sweat for an hour
Prayer, preach, praise
Build your business empire but have balance
Listen to Ricky Martin
Make coconut cake