THE DAY THE MUSIC WAS BORN
MIND
Tracy Chapman 1964
"The world's a mess,"
Chapman is well aware of her reputation for seriousness, and she has just stopped herself. Chapman addresses such issues as racism and violence against women, but is perfectly capable of laughing at herself. 
*Even if the world is a mess, take time to laugh at yourself today as you listen to Tracy Chapman.
BODY
MC Hammer 1963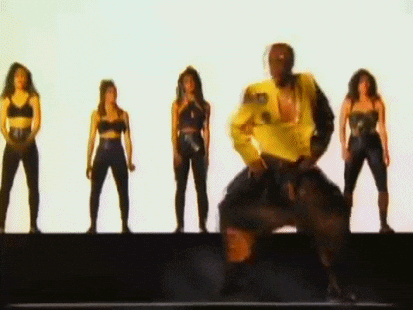 "You know what the secret is? The secret is God. When you have Him, you have an endless supply of youth and of energy. With God, plus working out and eating right, it's a great mix. For the past 20 years, I've started each morning with a shake that includes protein powder, fresh and frozen green vegetables, a multivitamin for men, 2 mg of fish oils and four capsules of glucosamine to keep my joints supple. It keeps my immune system pretty robust — I haven't had a cold or flu in 20 years"
*God and glucosamine! Start your day like MC Hammer and maybe you'll keep it as a habit for the next 20 years.
SOUL
Eric Clapton 1945
"It asked a very pertinent question,"
"Because I don't really know. … I have a belief in a higher power, but I don't really know whether – most of those old religious things say, 'See you over there.' And you think, 'Really? How do you know?' And the song asked that question. And I'm always wondering whether … we meet people again. I think what works about that song is it's a question. That doesn't offend anyone. It's asking for help. It works for people. It's a great way to communicate, asking for help."
*Listen to Tears in Heaven and communicate with someone if you need help.
MONEY
Celine Dion 1968
Dreams can come true
Dion was just a 12-year-old kid performing in her parents' piano bar in Charlemagne, Quebec. She's now the bestselling Canadian artist of all time.
*Listen to Celine Dion as you dream of your success and how your dreams are going to come true. A good way to start would be to move someone to tears.
ENTERTAINMENT
Warren Beatty 1937 – watch Reds
*Watch Warren Beatty win an Oscar for directing Reds.
FOOD
Norah Jones 1979 – fried chicken and onions
http://communitytable.parade.com/31610/norahjones/fried-chicken-and-onions/
*Listen to a mix of Hammer, Clapton, Celine, Chapman, and Norah Jones while making her fried chicken and onions. 
SNUB – Ingvar Kamprad 1926
Review –
Laugh at yourself
MC Hammer morning
Listen to Tears in Heaven
Dream of how your dreams are going to come true
Watch Reds
Make fried chicken and onions