TRUE GRIT DAY
MIND
Helena Bonham Carter 1966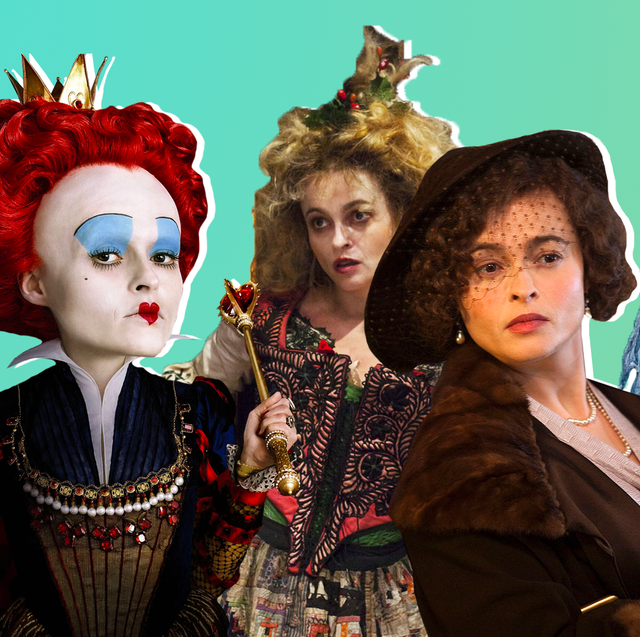 "Confidence comes and goes in life, at different ages and different times. A bit like… tides. You definitely get more of it as you get older."
*Each day 365DOLF focuses on famous people getting older, but so are you. With that aging comes added confidence.
BODY
Lenny Kravitz 1964
"Take a picture of yourself, do this routine at least 3 times a week for a month and take another picture – including the big grin on your face!"
http://www.healthguidance.org/entry/13855/1/The-8-Minute-Miracle-Workout.html
*Take a picture of yourself right now. Then do Lenny's 8 minute miracle workout. When you take a picture of yourself next year on Lenny Kravitz's birthday, you will see a new you.
SOUL
Stevie Nicks 1948
"We were probably the perfect, complete, crazy pair. He was the one that I would have married, and that I would probably have changed my life around for a little bit. Not a lot. But he wouldn't have changed his life either."
"We were both 'really seriously drug addicts. We were a couple on the way to hell."
*Be with someone that isn't dragging you to Hell with them. Seek help for them and you if needed. Listen to Stevie Nicks for inspiration.
MONEY
Hank Williams, Jr. 1949
"Well now money can't buy you happiness but neither can poor ole me
Money won't help you very much if you wanna find true love
But that don't mean just being poor will make you better off"
*Don't be a martyr. All things equal, go for the money. Don't strive to be poor – you won't be able to help anyone, most importantly yourself. Strive to be rich and then give it all away, if you truly want to be poor. Listen to Hank Williams, Jr. for motivation.
ENTERTAINMENT
John Wayne 1907 – watch True Grit (1969)
*Have true grit and watch John Wayne win an Oscar in… True Grit. Pilgrim
FOOD
Pam Grier 1949 – Chardonnay-Steamed Mussels
"I do pride myself of being a student of the culinary arts."
Pam Grier's Chardonnay-Steamed Mussels
Ingredients
1/2 cup extra-virgin olive oil
4 garlic cloves, minced
3 medium shallots, minced
1 1/2 cups Chardonnay
1 cup crème fraîche
2 rosemary sprigs
Salt and freshly ground pepper
3 pounds mussels, scrubbed and debearded
1 baguette, for serving
Directions
In a large pot, heat the olive oil. Add the garlic and shallots and cook over moderately high heat until softened, about 5 minutes. Add the Chardonnay, crème fraîche and rosemary. Season lightly with salt and pepper and bring just to a boil.
Add the mussels, lower heat, cover and cook until they open, about 3 minutes; shake the pot a few times. Pour the mussels and broth into bowls; discard the rosemary and any mussels that don't open. Serve hot, with bread for dipping.
SNUB – Miles Davis 1926
Review –
Age with confidence
8 minute miracle workout
Be with someone who is good for your soul
Strive to be rich – give it all away, if you want
Watch True Grit
Chardonnay-steamed mussels