WEAR KHAKIS DAY
MIND
Jim Harbaugh 1963
"Do one more thing. Do your job well and find one more thing to do. Don't advertise it. Just do it. Everybody you compete with from here on out is going to be doing what they're asked. They're going to be doing what's expected of them. If they don't, they'll get weeded out as the competition goes along."
*Do one more thing today. Do what is expected of you plus one more thing. Go beyond what is expected of you and you will stand out. Make this your strategy going forward in all walks of life.
BODY
Holly Madison 1979
Holly does Pilates and yoga to torch calories. She also adopted a low-carb diet, replacing bagels with protein bars and fruit, and fast food with grilled chicken and avocado.
*Pilates or yoga one last time this year. Have a protein bar and fruit for breakfast and grilled chicken and avocado for lunch.
SOUL
Joseph Smith 1805
"The Atonement of Jesus Christ is what makes it possible for us to both overcome serious mistakes and to be a better person today in our habits, relationships, and thoughts than we were yesterday. It is a joyous blessing and gift that gives us hope."
*Repent, ask for forgiveness and start again today. Throughout this year, you have become a better person. Your habits, relationships, and thoughts have gotten better every day of this year.
MONEY
Madam C.J. Walker 1867 watch Self Made
In selling her "Wonderful Hair Grower" door-to-door, at churches and club gatherings, then through a mail-order catalog, Walker proved to be a marketing magician, and she sold her customers more than mere hair products. She offered them a lifestyle, a concept of total hygiene and beauty that would bolster them with pride for advancement.
*You started off with a dream. Now market that dream. Sell it everywhere and anyway that you can. Be a marketing magician because you believe in what your dream is. Don't just sell your dream to people, sell them a lifestyle. Watch and learn from the movie about her – Self Made on Netflix
ENTERTAINMENT
Eddie Vedder 1964 – listen to Pearl Jam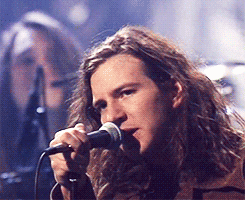 *Be a better man and listen to Pearl Jam all day.
FOOD
Kirby Smart 1975 – Chick-fil-A spicy chicken sandwich, large ice water, and a small fry
"My go-to (order) is nice and simple — spicy chicken sandwich, large ice water and a small fry,"
"I don't want the combo. I want the small fry with the large ice water and a spicy chicken sandwich."
*This day begins and ends with college football coaches. Unless it's Sunday, go to your nearest Chick-fil-A and order what Coach Smart does for dinner. If it is Sunday, use it as motivation to start your own business called Chick-SunDAY – a food truck that serves chicken sandwiches ONLY on Sunday.
SNUB – Susan Lucci 1946 – per usual
Review –
Go above and beyond
Pilates or yoga
Understand the principle of repentance
Be a marketing magician
Listen to Pearl Jam
Chick-fil-A spicy chicken sandwich