DRESS UP LIKE A FAMOUS PERSON DAY
MIND
Willow Smith 2000
"With polyamory, I feel like the main foundation is the freedom to be able to create a relationship style that works for you and not just stepping into monogamy because that's what everyone around you says is the right thing to do,"
Polyamory is where those involved agree it is fine for everyone to be open to or have more than one romantic partner.
*How is your relationship going? What alternative would you like to try?
Dress up like Willow and whip your hair back and forth.
BODY
Vanilla Ice 1967
Vanilla Ice has partnered with Zumba Fitness to create a new workout routine, set to a remix of "Ice, Ice Baby" that was created specifically for Zumba purposes.
*Try it! It's less than four minutes long, but you'll break a sweat. Vanilla Ice would make a fresh Halloween costume.
SOUL
John Candy 1950 – John CANDY was born on Halloween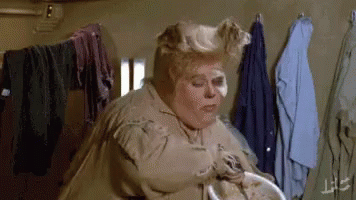 "The basic reason for my success was rooted in the values and discipline and respect for others that I was taught at Neil McNeil." (a Catholic school in Toronto)
*Take today to thank those who taught you those life skills. Dress up like Candy's character 'Barf' from Spaceballs.
MONEY
Nick Saban 1951
Alabama's board of trustees on Monday approved a contract extension for football coach Nick Saban that will keep him in Tuscaloosa through the 2028 season.
Saban, who turns 70 in October, will make $8.7 million this year, with his salary set to increase by $400,000 annually. He will be paid an average of $10.6 million over the lifetime of the contract, with the final year coming in at $11.5 million.
Alabama chancellor Robert Witt called Saban the best financial investment in the school's history.
*Remember the goal of "being valuable". Being valuable is more important than being successful, and Nick Saban is both. Nick Saban would be a winning Halloween costume.
ENTERTAINMENT
Peter Jackson 1961 – watch Lord of the Rings: The Return of the King
*Watch Jackson win 3 Oscars for directing Lord of the Rings: The Return of the King. Any character from this movie would make a great costume.
FOOD
Christopher Columbus 1451
Columbus would have eaten plenty of lentil stew, boiled beans, chickpeas, salted (cured) beef, cod, sardines, salt pork, tomatoes, maize corn and sweet potatoes
Dessert: The natives introduced him to vanilla – make a vanilla ice dessert
*Eat like Columbus. Dress up like him too.
https://www.myrecipes.com/recipe/vanilla-ice
SNUB – Piper Perobo 1976 – dress up like a Coyote Ugly bartender