MAKE YOUR MESS YOUR MESSAGE DAY
MIND
Franklin Pierce 1804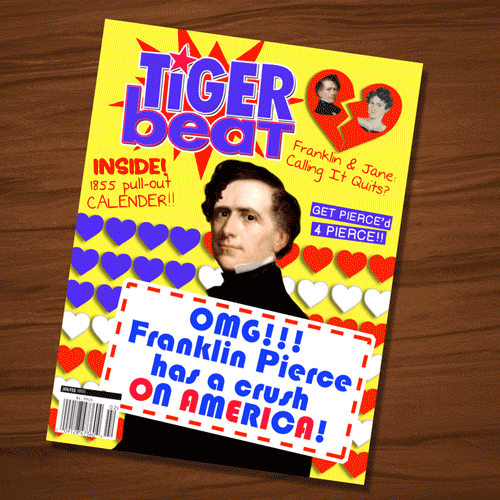 one o'clock, a glass of brandy and water and a pint of champagne []
5:00 drank more brandy and water []
7:30 supped at Parker's on broiled oysters, beefsteak []
9:00 Theatre, and saw Fanny Kemble and her daughter in a private box by mistake []
11:00 returned to Parker's and drank some very old brandy in his private room []
12:00 Parker's for raw oysters and a bottle of Stein Wine []
1:00 to the General's room, drank two-pint bottles of champagne []
3:00 took a stroll about Fruit Street []
4 o'clock repaired []
*From 1pm to 4am, live like a former president today. Check off as you go.
BODY
Kelly Brook 1979
"My two killer fitness secrets are the Brook Bum Buster and the Beverly Hills Power Walk!"
'The Brook Bum Buster is killer but really does the trick and the Beverly Hills Power Walk is basically walking really fast on an uphill gradient on the treadmill – which is brilliant for your thighs and bum! It reminds me of when I lived in LA and I used to see everyone powerwalking around in their sun visors, which is why its our Beverly Hills Power Walk!'
*Do the 'Brook Bum Buster' and/or the 'Beverly Hills Power Walk'.
https://closeronline.co.uk/family/money/kelly-brook-shares-diet-exercise-secrets-hot-body/
SOUL
Robin Roberts 1960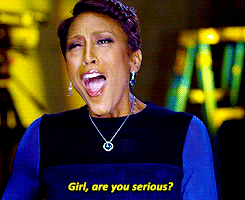 Twice she faced life-threatening illnesses. Through it all, she honored her friends and supporters by choosing to make "her mess her message," something her mother said often. She opened her heart and soul, and shared her struggle with the world, hoping to inspire and encourage those in need.
"When fear knocks, let faith answer the door. Have faith that if you're diagnosed with cancer or if someone you love is diagnosed, there are oncology nurses, doctors, clergy and a battalion of other people who will be there and want to help you get through it."
*Don't be afraid to make your mess your message. When fear knocks, let faith answer the door. Beautifully said by Robin Roberts. Lion up!
What is your mess? How can you make it your message?
MONEY
John Schnatter 1961
Rather than buying or inheriting a business, he really did build the company from modest origins. He set up some used kitchen equipment in a converted broom closet and within months had his own booming pizza business, which eventually grew into a multibillion-dollar company.
*Solidify your multi-billion-dollar company while eating pizza for lunch.
How are you building your company from modest origins?
ENTERTAINMENT
Peter Douglas 1955 – watch Inherit the Wind
*Watch as Douglas wins a Primetime Emmy for directing Inherent the Wind.
FOOD
Miley Cyrus 1992 – tiny vegan pizza
Having a craving for pizza but don't want all the calories? Miley has the perfect solution for you — make it tiny! Miley showed off her little-known culinary skills when she cooked a tiny vegan pizza
BONUS: Rick Bayless 1953 – Pizza de Salsa Verde, Queso de Cabra y Tocino
*Use the Rick Bayless recipe – just make it tiny. Wash down your pizza with a Wrecking Ball cocktail
SNUB – Alexis Ren 1996