Check out the * for today's advice.
CINCO DE MAYO
MIND
Karl Marx 1818
To put it nicely, Karl Marx did not like Capitalism. He believed it was exploitive, self-destructive and a "dictatorship of the bourgeoisie", which would eventually be overthrown because of the inevitable internal conflicts between classes.
https://lifeexaminations.wordpress.com/2011/04/18/lets-go-into-the-mind-of-karl-marx/
*Like it or not, you live in a capitalist nation. You can complain about it or become a capitalist yourself, make money, and create jobs.
BODY
John L. Leal 1858 – Drink water
https://waterandhealth.org/safe-drinking-water/drinking-water/drinking-water-safer/
I think that promoting a water treatment process that saves millions of lives qualifies Leal to be known as a Hero of Public Health.
https://safedrinkingwaterdotcom.wordpress.com/2012/09/25/john-l-leal-hero-of-public-health/
*Drink at least 8 glasses of water today, and every day going forward. (Ignore if in Mexico for Cinco De Mayo)
SOUL
Brian Williams 1959
http://www.msnbc.com/11th-hour-with-Brian-Williams
When confronted with a copy of a document which he could not deny signing, Brian Williams of NBC Nightly News broke down in tears and admitted he had sold his eternal soul to White House political strategist Karl Rove.
http://assimilatedpress.blogspot.com/2006/11/brian-williams-tearfully-admits-he.html
*I loved watching NBC Nightly News with Brian Williams every weeknight at 6:30. It was heartbreaking to learn that he had sold his eternal soul and would lose his job as a result. NOTHING is worth selling your soul for.
MONEY
John Stetson 1830
His aim "to do good work at fair prices" as well as his taking good care of his employees, their families and the factory neighborhood non-employees, separated this man form the usual manufacturers of the time.
http://www.stetsonmansion.com/new-page/
*"Do good work at fair prices" is a pretty good business model. Take care of your employees and their families too. Wear a Stetson hat on this day, every year.
ENTERTAINMENT
Adele 1988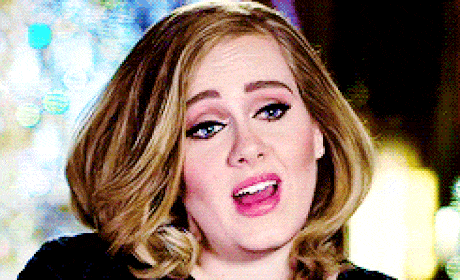 In a 377-word letter about the Hello singer – published in Time magazine – Hollywood A-lister Jennifer Lawrence revealed that as well as being a fantastic mother, and all round global icon, Adele is still as down to earth as ever.
https://www.womansown.co.uk/celebrity/11-amazing-life-lessons-learnt-adele-34060/
*Hello. Listen to Adele all day.
FOOD
James Beard 1903 – tacos al pastor
The James Beard Foundation offers current culinary students the opportunity to work side by side with some of the best culinary minds in the world through our Kitchen Volunteer Program.
http://www.jamesbeard.org/recipes/tacos-al-pastor
*Become one of the best culinary minds in the world and make these tacos on Cinco De Mayo from the one and only James Beard.
SNUB – Chris Brown
Review –
Be a capitalist
Drink 8 glasses of water
Don't sell your soul
Do good work at fair prices
Listen to Adele
Make tacos al pastor