Look for the * for today's advice.
PEANUT BUTTER PORK CHOPS DAY
MIND
Jeff Goldblum 1952
https://twitter.com/jeffreygoldbium?lang=en
Goldblum shares his secret to aging well: love thyself.
http://www.huffingtonpost.com/entry/jeff-goldblum-style-icon_us_56a7c6d0e4b01a3ed1240915
Happy Jeff Goldblum Day, Pittsburgh.
The day named for the Hollywood star from West Homestead became official in 2004, when Pittsburgh City Council honored the star of "Jurassic Park," "Independence Day," "The Big Chill" … (the list goes on and on, and includes Broadway, too) with a day that recognizes his fame while always maintaining his yinzer pride.
https://www.post-gazette.com/ae/movies/2018/07/13/Jeff-Goldblum-Day-Pittsburgh-West-Homestead-Lawrenceville-Garfiled/stories/201807130115
*Love yourself. One way to do that is to…
Maintain your boundaries.
Write a list of the things that you need emotionally, things that are important to you and that upset you or hurt your feelings when they are ignored or violated. They could include being listened to; getting sympathy when you're hurt; being celebrated when you succeed; receiving love and tenderness without asking for it; being cared for; and knowing you can rely on someone. Whatever is important to you is important. And when someone ignores what's important to you or crosses your boundary, you'll know—because it hurts. Don't ignore that. Your feelings are there to tell you what's right and what's wrong.
https://www.psychologytoday.com/us/blog/sense-and-sensitivity/201401/3-ways-learn-love-yourself
BODY
Ichiro Suzuki 1973
https://www.usatoday.com/story/sports/ftw/2018/05/03/9-things-ichiro-suzuki-did-better-than-anyone/111159638/
Suzuki played in at least 160 games in eight different Major League seasons – all after turning 30. In that category, he represents a massive outlier in an era in which players and teams recognize the value of occasional rest.
http://www.stack.com/a/ichiro-suzuki-hasnt-taken-a-vacation-since-2005-plans-to-play-in-the-mlb-until-hes-50
For one, he doesn't lift weights. Instead, Suzuki works out on specialized machines that improve his flexibility and improve blood circulation. It's similar to yoga or Pilates, but not quite.
https://www.usatoday.com/story/sports/ftw/2018/05/03/9-things-ichiro-suzuki-did-better-than-anyone/111159638/
*Today is the day to ask your trainer to work you out on that funky looking machine in the corner of the gym that you would normally never try.
SOUL
Deepak Chopra 1946
https://twitter.com/DeepakChopra?ref_src=twsrc%5Egoogle%7Ctwcamp%5Eserp%7Ctwgr%5Eauthor
Brand new research supported by the Chopra Foundation indicates that meditation provides a clear and quantifiable change in how the human body functions.
https://www.deepakchopra.com/?sso_code=eyJpdiI6IjBKNktoaDloZFQxUTF5YlNZUStKK3c9PSIsInZhbHVlIjoiVVVGamJXNHIyOHZnS0ZUbktrenB3cVwvTHo0OFRBQzlaRlBWblF6Y3JQQWcxUVpXdU44R2drSnl1UUlLZGw5bjlLQ1NPVE1oYW1iM0Q5QzB1aTdtck9SWkxyN3pTRjlSRjR4SmtRVllIT2tRPSIsIm1hYyI6IjE2NGMwY2E5OGEwNDViYzI2ZDE3ZGU5MjllMDJjOWQxMDg3YzAzZTJjMjU0MjllZjQ5OTFhMmM1OWRkNzY4ODEifQ%3D%3D
Basics of Meditation: Mindful Meditation with Deepak Chopra
Learn the Basics of Meditation in a New Online Course with Deepak Chopra the positive effects of mindfulness and meditation are all over the news. In the past 20 years, hundreds of research studies have scientifically proven the health benefits of meditation.
*Enroll in and take this Basics of Meditation course from chopra.com
MONEY
Bob Odenkirk 1962
https://twitter.com/mrbobodenkirk?ref_src=twsrc%5Egoogle%7Ctwcamp%5Eserp%7Ctwgr%5Eauthor
Go After Your 80s? When Saul realized that his time was better spent helping elderly residents of a nursing home, he went after them with all of his energy.
He printed up business cards that said, "Need a Will, Call McGill." He also visited senior centers and assisted living facilities, delivering yogurt with his ad on the bottom, and ran a bingo game. When he discovered a chain of assisted living facilities were overcharging residents for basic necessities, he filed a class action lawsuit against the chain.
He finally found his "80" customers: People that were going to give him profitable, consistent business. He went the extra mile to get to know them. He went shopping with them, played their favorite games and ate dinner with them. Remember that the stronger relationships you make with your "80s" the more likely they will be to refer you to new customers.
https://www.forbes.com/sites/tomward/2016/09/18/better-call-saul-3-sales-tips-from-slippin-jimmy/#342926986bf3
https://www.amc.com/shows/better-call-saul
*Figure out who your "80s" are and do everything that you can to make sure that you're an inseparable part of their business. Watch Odenkirk in Better Call Saul for motivation.
ENTERTAINMENT
Franz Liszt 1811
http://www.americanlisztsociety.net/
https://www.loc.gov/item/ihas.200187503/
The women who screamed and swooned for the 19th Century piano virtuoso Franz Liszt set the pattern for fans in our own time – from The Beatles to Justin Bieber.
http://www.bbc.com/culture/story/20160817-franz-liszt-the-worlds-first-musical-superstar
*Listen to Franz Liszt today and try not to scream and swoon.
FOOD
Annette Funicello 1942 – peanut butter pork chops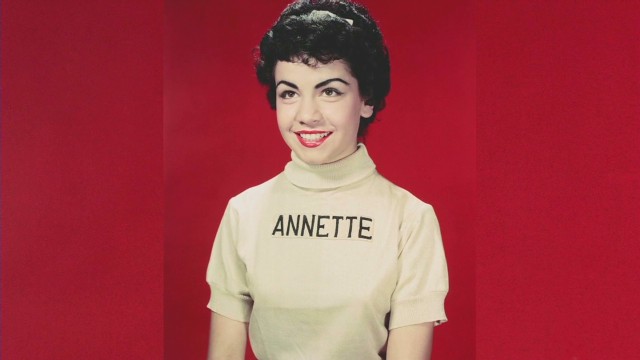 http://www.food.com/recipe/annette-funicellos-peanut-butter-pork-12871
Annette had a renaissance in the 1970s and '80s as the TV commercial spokesperson for Skippy Peanut Butter.
https://eatfoodwatchtv.wordpress.com/2013/04/09/peanut-butter-and-annette-funicello/
*Listen to Liszt as you make Annette Funicello's peanut butter (use Skippy) pork chops. Enjoy eating them as you watch episodes of Better Call Saul.
SNUB – Christopher Lloyd
Review –
Love thyself
Ichiro workout
Meditate
Figure out who your "80s" are
Listen to Franz Liszt
Make peanut butter pork chops