YOU LIKE ME, YOU REALLY LIKE ME DAY
MIND
James Naismith 1861
Naismith developed a strong belief in the importance of nurturing the body, mind and spirit in balance. Throughout his youth, the realization of not only the importance but the clear interconnectedness of the principles of nurturing the body, mind and spirit were developed through his various hardships and how he lived his day to day life.
*Use 365DOLF to live your life, day to day, nurturing your body, mind, and spirit. Go to the YMCA today and play basketball and use it as an opportunity to expand your mind and spirit as well.
BODY
Thandie Newton 1972
Her routines vary; she combines strength training, self-defense, light weights and stretching, with her yoga.
*Train like Thandie Newton
SOUL
Pat Tillman 1976
Pat's life, principles and service that are his true legacy. Pat's family and friends started the Pat Tillman Foundation to carry forward that legacy by giving military veterans and spouses who embody those principles the educational tools and support to reach their fullest potential as leaders, no matter how they choose to serve.
http://pattillmanfoundation.org/our-story/
Prior to joining the Army, Pat would often ride his bike to Rúla Búla in Tempe during the day, sit in the dining room to relax and study his Cardinals playbook over a pint of Guinness.
Shortly after 9/11, Pat made the decision to leave behind his football career and join the Army Rangers. After his last visit to Rúla Búla, he left his #42 glass with the bartender, along with a promise to return. Pat's pint glass remains on the shelf of Rúla Búla's back bar today.
http://pattillmanfoundation.org/pints-for-pat/
Check back soon for more info on the Annual Pints for Pat: Tempe held at Rúla Búla
*Make plans to attend the 14th Annual Pints for Pat, where it all started, at Rula Bula in Tempe, AZ in March. This is just a small way that you can help the Pat Tillman Foundation.
MONEY
Ethan Hawke 1970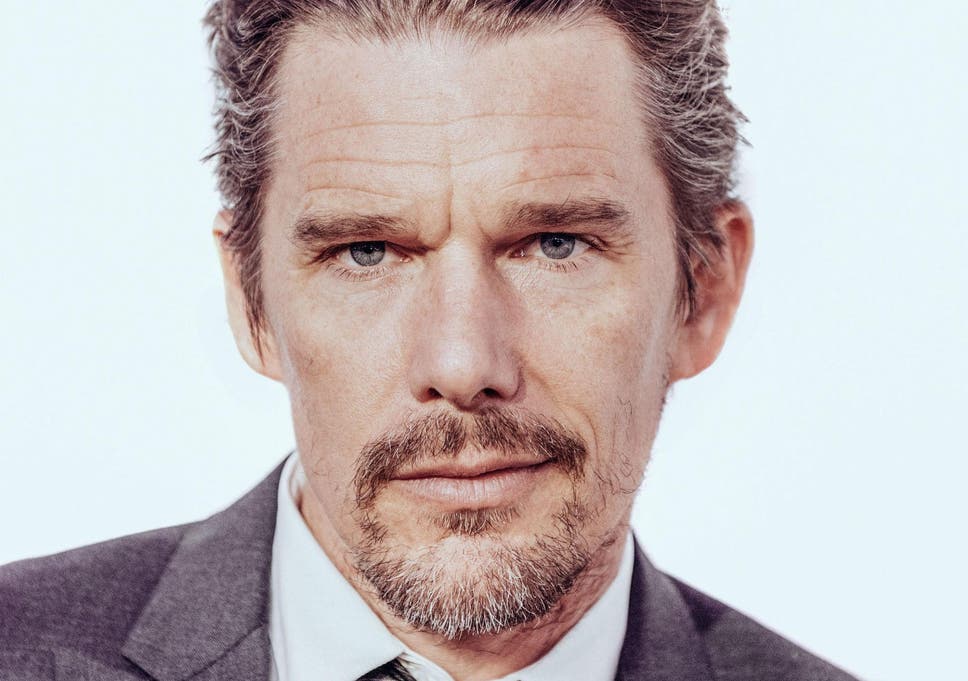 After watching Top Gun as a youngster, Hawke knew he wanted to be an actor.
"I knew that I wanted to be involved in the arts, and it didn't feel far-fetched to me. I meet some young people and it just feels so far-fetched to them. I sometimes wish I could just give them the DNA, the gene that says, 'Nobody else knows what they're doing either. Don't worry.'"
*You know what you want to do with your life. Don't view it as far-fetched. Nobody else knows what they are doing either, don't worry – just go after it. 
ENTERTAINMENT
Sally Field 1946 – watch Places in the Heart
Sally Field did not actually say this line in her acceptance speech. The real line in her speech was, "I can't deny the fact that you like me, right now, you like me."
*Feel the need to belong and watch Sally Field win an Oscar in Places in the Heart
FOOD
Emma Stone 1988 – Home Economics Tiramisu
http://www.shortlist.com/instant-improver/how-to-make-the-tiramisu-from-superbad
Seth: I'm over here in my unit, isolated and alone, eating my terrible tasting food, and I have to look over at that. That looks like the most fun I've ever seen in my entire life, and it's B.S. – excuse my language. I'm just saying that I wash and dry; I'm like a single mother. Look, we all know home-ec is a joke – no offense – it's just that everyone takes this class to get an A, and it's bullshit – and I'm sorry. I'm not putting down your profession, but it's just the way I feel. I don't want to sit here, all by myself, cooking this shitty food – no offense – and I just think that I don't need to cook tiramisu. Am I going to be a chef? No. There's three weeks left of school, give me a ****in' break!…I'm sorry for cursing.
[Teacher is in disbelief of Seth's speech]
Teacher: All right, Jules' partner isn't here either, pair up with her, station four.
Seth: Jules? Alright I'll give it another shot – give home-ec another shot.
*Partner up with Jules (Emma Stone) and make this Superbad Tiramisu.
Wash it down with a "Pint for Pat"
CROSSOVER: ENTERTAINMENT
*Watch Emma win an Oscar in LA LA LAND
SNUB – Rebecca Romijn 1972
Review –
Nurture your body, mind, and spirit
Train like Thandie Newton
Help the Pat Tillman Foundation
Nobody else knows what they're doing – go for your dream
Watch Places in the Heart
Make Home Ec. Tiramisu