NET WORTH DAY
MIND
Donatella Versace 1955
"Be brave and fearless in everything that you do, always, with no compromise, ever."
*Be fearless in everything that you do today. Make it a habit.
BODY
Shaun T 1978
You don't need a gym membership to get your best body back! Tone your belly, butt, arms and legs in only 15 minutes with this miracle workout from fitness guru Shaun T.
http://www.doctoroz.com/videos/shaun-ts-miracle-15-minute-workout
*Try this 15 minute workout while watching the video. This almost killed me.
SOUL
Saint Catherine Laboure 1806
The Miraculous Medal is the most popular religious medal in the world, and for good reason: it comes from Heaven!
The Miraculous Medal originated in Paris, France, in the year 1830, after St. Catherine Labouré experienced an apparition of the Virgin Mary. "God wishes to charge you with a mission," Our Lady said to Catherine.
https://www.catholicshop.com/miraculous-medals/
*God wishes to charge you with a mission today – buy a Miraculous Medal to wear.
MONEY
James Dyson 1947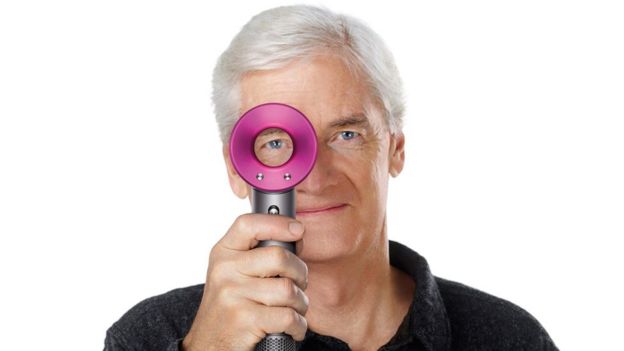 "I became obsessed. It took five years of doing nothing but making and testing prototypes. My wife supported us by teaching art. She was wonderful. But most other people thought I was mad."
*The success of your business will be determined by your obsession with it and the support received towards it. Don't worry about what people think.
ENTERTAINMENT
Dwayne "The Rock" Johnson 1972 watch Moana
*The Rock could represent every category – especially the BODY. Maybe get an extra weight room workout in in his honor. Check out his sevenbucks.com website and realize that at one point he was down to 7 bucks – good for MONEY and SOUL. At some point, watch him (hear him) in Moana.
FOOD
David Beckham 1975 – risotto
The F Word segment is supposed to be about the pair competing to make a risotto but mostly consists of the two of them exchanging verbal barbs.
https://www.foodandwine.com/news/gordon-ramsay-david-beckham-risotto-cook-off
http://www.celebsnow.co.uk/celebrity-news/masterchef-david-beckham-shows-off-the-risotto-he-cooked-for-victoria-and-his-kids-110798
*He's maybe the most popular soccer player of his generation and he even went toe to toe with Chef Gordon Ramsay. Enjoy Beckham's risotto while watching Moana.
Donatella Versace is an Italian fashion designer who has a net worth of $400 million.
The Rock, is an American actor and former professional wrestler who has a net worth of $280 million dollars.
David and Victoria Beckham: $900 million. Together, the Beckhams are just shy of $1 billion, with both having a hefty estimated net worth of $450 million each.
James Dyson REAL TIME NET WORTH $5.2 Billion
*I think I made the right choice for the MONEY section. Don't forget to vacuum today.
SNUB – Rick Rosner 1960
Review –
Be fearless
Shaun T workout
God will give you a mission today
Your success is determined by your obsession
Watch Moana
Make David Beckham risotto