YOU'VE GOTTA HAVE GUINNESS DAY
MIND
Miuccia Prada 1949
"Women always try to tame themselves as they get older, but the ones who look best are often a bit wilder."
*Just because every day you are getting older, don't feel like you have to stop acting like a wild child.
BODY
Halston Sage 1993
"My favorite weekend activity is riding bikes to breakfast."
*Ride your bike to breakfast this morning.
SOUL
Lauren Potter 1990
"I know that people can be wrong when they judge someone else just because they are different. We are all different. And that isn't bad, it's just, well, different!"
*If you judge people, stop. Right now. Don't do it anymore, starting today.
MONEY
Missy Franklin 1995
"It took me a long time to say the words, "I am retiring." A long, long time. But now I'm ready."
"I'm ready to not be in pain every day. I'm ready to become a wife and, one day, a mother. I'm ready to continue growing each and every day to be the best person and role model I can be. I'm ready for the rest of my life."
*Know when it is time to retire. You are working to live. Not living to work.
ENTERTAINMENT
Bono 1960
*Listen to U2 and be inspired to improve the world.
FOOD
Kenan Thompson 1978 – good burger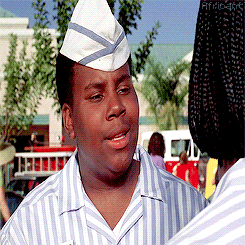 *Listen to U2 while making this Good Burger and then watch the movie that inspired it.
"You've gotta have Guinness." – Bono
*You've got to have Guinness to wash down the Good Burger
SNUB – John Wilkes Booth 1838 and Mark David Chapman 1955 (If you are going to be an assassin, make sure you are going by all 3 of your names)
Review –
Act like a wild child
Ride your bike to breakfast
Don't judge people
Know when to retire
Listen to U2
Make a Good Burger