HAVE THE MEATS DAY
MIND
Yogi Berra 1925
"Always go to other people's funerals, otherwise they won't come to yours,"
*Go to things. Go to weddings. Go to funerals. Let people know that you are supporting them. I was married on 7/1/17 and my dad's funeral was on 6/2/18. My friends who were there for me on both of these days will always be special to me.
BODY
Emily VanCamp 1986
VanCamp's workouts are always changing, but they tend to be half on land and half in water. She'll focus on things such as Pilates, planks, push ups, or side extensions-just basically a lot of body movements using her body weight.
*Get to a swimming pool and work out like Emily VanCamp aka Sharon Carter.
SOUL
Florence Nightingale 1820
Florence felt driven to alleviate the suffering of the sick and poor.
https://www.publichealth.org/volunteering/
*Feel driven to alleviate the suffering of the sick and the poor. Volunteer today.
MONEY
Tony Hawk 1968
"You can live comfortably and be happy and not always aspire for something bigger and better – for more. I did that for a big part of my life, and realized that it's more fun to embrace what you have and to enjoy those things, even if it's not the most expensive or flashiest."
*Embrace what you have and enjoy your life. Your life could be much better if you were like Tony Hawk and made a fortune out of doing what you love.
ENTERTAINMENT
Rami Malek 1981 – watch Bohemian Rhapsody
*Watch Rami Malek win an Oscar as Freddy Mercury in Bohemian Rhapsody.
FOOD
Ving Rhames 1959
Ving Rhames is the voice on the "WE HAVE THE MEATS!" Arby's ads.
*Have the meats at Arby's but save room for dessert.
BONUS: Jason Biggs 1978 – American apple pie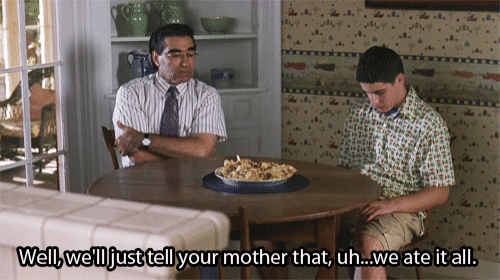 http://allrecipes.com/recipe/12092/american-apple-pie/
*Follow the recipe to make an American apple pie for dessert. Please just eat the pie – your mother will be proud.
SNUB – Katharine Hepburn 1907 – "I've won 4 Oscars and I got snubbed?"
Review –
Go to events to support people
Half land and half water workout
Help alleviate the suffering of the sick and the poor
Make a fortune by doing what you love
Watch Bohemian Rhapsody
Go to Arby's and make an American Apple Pie for dessert