BEER BREAD DAY
MIND
Jim Koch 1949
"Two craft breweries open every day in this country. It is very competitive. But if it makes you happy, do it. You're better off being happy than rich. Being rich is a booby prize for people who didn't get what they really wanted."
*If it makes you happy, do it. Maybe the best advice all year. Drink a Samuel Adams and continue to work on your dream business.
BODY
Lily-Rose Depp
"I actually do love working out. It makes me feel happy – it releases endorphins and makes you feel good. I like to walk places as much as I can and keep active. I think if you're having a bad day, go and run around or walk around! I think it makes you feel better."
*Go and run around or walk around with your dad. It'll make you feel better.
SOUL
Rachel Carson 1907
There's a cartoon from the 1960s, portraying a praying mantis with its front legs folded up, praying, saying "God bless momma and poppa…and Rachel Carson!"
*Rachel Carson may have saved more souls than anyone. You don't need to be a religious leader to save souls. You can save some today, if you'd like. Read Silent Spring for motivation.
MONEY
Cornelius Vanderbilt 1794
With $100 borrowed from his parents, Cornelius Vanderbilt purchased a periauger (a flat-bottomed sailing barge) and began a ferry service between Staten Island and Manhattan.
At the time of his death in 1877, the Commodore was worth $105 million, a larger sum than in the United States Treasury at the time.
*If you haven't started your business yet, take $100 (borrowed from your parents, if need be) and use it to start your business. Even if it is securing a domain name – anything to get the ship moving.
ENTERTAINMENT
Andre 3000 1975 = listen to Outkast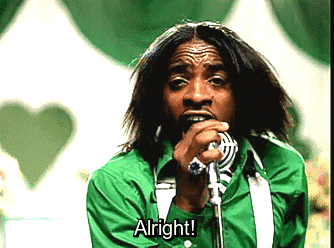 *Listen to Outkast and shake it like a Polaroid picture.
FOOD
Jamie Oliver 1975 – beer bread
"Take beer bread, for example. All you need is 375g of flour, 3 teaspoons of sugar, and a 330ml bottle of fragrant beer. No yeast, no warm water, no kneading, no proving. The yeast and the air bubbles are in the beer already – you just mix it, bake it for 45 minutes, then eat it. Probably with a beer."
*Listen to Outkast while making Jamie Oliver's beer bread. Use Samuel Adams.
SNUB – Vincent Price 1911 and Christopher Lee 1922
Review –
If it makes you happy, do it.
Run around with your dad
Save souls
Invest $100 in your business
Listen to Outkast
Make beer bread