BROADWAY DAY
MIND
Walt Whitman 1819
"Be your most authentic self.
Find someone who listens.
Then, sound a barbaric yawp across the roofs of the world."
*You are well on your way to being your most authentic self. Whether you have someone who will listen or not, let the world know.
BODY
Colin Farrell 1976 – run 3 miles, push ups, squats, curls
Farrell was required to run 3-5 miles every other day. In between those running days, he spends time doing push ups, arm curls and squats.
*Run 3 miles, do 3 sets of push ups, squats, and arm curls.
SOUL
Nate Robinson 1984
Robinson lasted 11 seasons as a 5-foot-9 point guard in the modern NBA — winning not 1 bur 2 slam-dunk contests.
*Think that you've done the impossible… Do it again. Prove everybody wrong… Again. Prove it's not a fluke.
MONEY
Brooke Shields 1965
"A financial planning meeting where I pay attention. I've had financial planning meetings before and I tell ya I can't wait to get out of there. I'm actually going to walk in there like—like an executive producer!"
*Meet with a financial planner, and take notes. If you haven't done so yet, look into hiring a financial adviser.
ENTERTAINMENT
Clint Eastwood 1930 – watch Unforgiven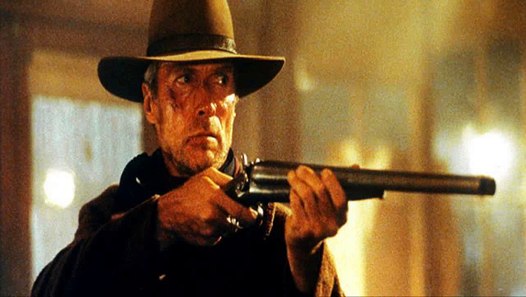 *Watch Clint Eastwood win 1 of his 4 Oscars in Unforgiven.
FOOD
Joe Namath 1943 – vegetarian super bowl party
https://www.thedailymeal.com/vegetarian-super-bowl-party
*We are still over 3 months away from football season, or should we say that the Super Bowl was about 4 months ago. Either way, enjoy "Broadway" Joe's vegetarian party.
You could always find Broadway Joe with a glass of vodka, Crown on the rocks, or a bottle of beer in his hand. The hand not filled with booze was usually filled with an attractive young lady.
*Wash down all of that healthy food with a vodka, Crown on the rocks, or a bottle of Rolling Rock
SNUB – Waka Flocka 1986
Review –
Be your most authentic self
Run 3 miles, push ups, squats, arm curls
Do the impossible – again
Meet with a financial planner
Watch Unforgiven
Make Broadway Joe's Vegetarian Super Bowl Party