PUFFY DAY
MIND
Laura Bush 1946
"A love of books, of holding a book, turning its pages, looking at its pictures, and living its fascinating stories goes hand-in-hand with a love of learning."
*Less than 2 months left this year. How many books have you read? Hopefully 1 per month. List them below with a reflection on each of the books that you have read this year.
BODY
Ralph Macchio 1961
"I'm eating well. I make sure to get my fruits and veggies, protein, whole grains and fiber. I try to focus on portion control as much as I can. I set a goal to space out my meals and avoid the urge to snack mindlessly, especially after dinner in front of the TV.
I also exercise regularly and enjoy playing tennis and softball—anything cardio. My lifestyle is manageable, and I have a routine, but I still have my vices too. I like donuts. I just don't overdo it."
*Train like Daniel Son. Choose any or all the following.
Fruits and veggies []    protein []          whole grains and fiber []         
portion control [] Space out your meals []           avoid snacking []        
tennis []           softball []         karate []
SOUL
Jessa Duggar Seewald 1992
"I had doubts about my salvation…I felt unsettled, restless and frustrated. I think if Christians were more open about the hard times, I think if Christians were more raw, you might find that more people go through this."
*What are your thoughts on your salvation?
MONEY
Sean Combs 1969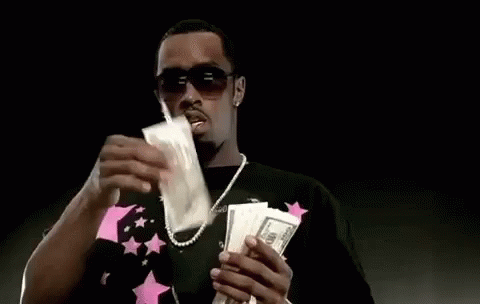 "I started my business career at age 12, delivering newspapers," "I had a lot of elderly customers, so I would always put the newspaper in between the screen door and the door — that caring made me different, made me better than the last paperboy."
Combs said he learned that "if I give the customers my best and service them differently, whether music, clothing or vodka, I'll get a return on my hard work."
*How will you service your customers differently?
ENTERTAINMENT
Matthew McConaughey 1969 – watch Dallas Buyers Club
*Watch McConaughey win an Oscar in Dallas Buyers Club. Alright, alright, alright.
FOOD
Vince Wilfork 1981 – The Breakfast Bundle
The Breakfast Bundle has become something of a signature for the experienced home cook since Wilfork and JJ Watt discussed the recipe on an episode of HBO series Hard Knocks.
*Use a fork to eat his wife's breakfast bundle.
https://www.houstontexans.com/news/breakfast-bianca-wilfork-s-famous-bread-recipe-15827379
SNUB – Markie Post 1950 (d. 2021)