BE A THINKER DAY
MIND
Auguste Rodin 1840
"What makes my thinker think is that he thinks not only with his brain, with his knitted brow, his distended nostrils and compressed lips," "but with every muscle of his arms, back, and legs, with his clenched fist and gripping toes."
The statue captured an introspective moment of any human being – a poet, a leader, a scholar, an everyday working man, or even the artist himself.
*Have an introspective moment today where you think with not just your brain but with every muscle, a clenched fist, and gripping toes. Get to know yourself at the core. Be a thinker.
BODY
Anne Hathaway 1982
To get in shape for her Catwoman role, Anne did stunt training five days a week and danced for an hour and a half daily. She also lifted weights and practiced martial arts and yoga.
"I've always thought that skinny was the goal, but with this job, I also have to be strong."
*Check off each below. Watch Hathaway as Catwoman in The Dark Knight Rises for motivation.
Dance for an hour and a half []            lift weights []               
martial arts []               yoga []
SOUL
Elizabeth Cady Stanton 1815
"The moment we begin to fear the opinions of others and hesitate to tell the truth that is in us, and from motives of policy are silent when we should speak, the divine floods of light and life no longer flow into our souls."
*Don't fear the opinions of others or hesitate to tell the truth. Don't be silent when you should speak today – it's bad for your soul.
MONEY
Grace Kelly 1929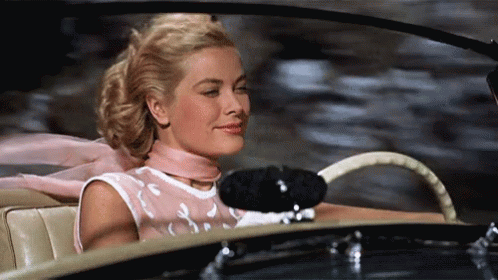 She was her family's 'least likely to succeed'
She made nine films, won an Oscar, married a prince, and retired. When a reporter asked Jack Kelly if he was proud, he suggested they write about her older sister Peggy instead, shrugging, "Anything that Grace could do, Peggy could always do better." Grace Kelly was the family failure.
*Sometimes winning an Oscar and marrying a prince won't be enough to please your family. Remember that you measure your success. No one else. Watch her win said Oscar in The Country Girl for inspiration.
ENTERTAINMENT
Ryan Gosling 1980 – watch Half Nelson
*Watch Gosling almost win an Oscar in Half Nelson.
FOOD
Russell Westbrook 1988 – peanut butter and jelly sandwiches
Westbrook laid out the meal he's had before every game since high school: not one, but two peanut butter and jelly sandwiches. He also has some fruit and plain pasta, but nothing compares to PB&Js.
*He is Mr. Triple-double. Trust his opinion on a pregame meal. Make it your pre-day meal – for what will be a busy day.
https://www.menshealth.com/nutrition/a28830185/the-best-peanut-butter-and-jelly-sandwiches/
SNUB – Sammy Sosa 1968 – has a much whiter complexion than he did during his MLB career. He's said that his skin carries a different appearance now because of a cream he uses that includes bleach.
Rachel Dolezal 1977 – Her changes in appearance looked like an attempt to give a physical form to her claim to be black. With that has come one of the accusations she finds more painful, of "blackface"