YOU HAVE BUT ONE LIFE DAY
MIND
George Patton 1885
"By perseverance, study, and eternal desire, any man can become great."
"Never stop being ambitious. You have but 1 life, live it to the fullest of glory – be willing to pay any price."
*On this Veterans Day, listen to the words of General Patton to become great.
BODY
Demi Moore 1962
The Demi Moore workout and diet are what she used to become G.I Jane. For G.I. Jane, the Demi Moore workout would start at 4:00 am.
1 hour cardio on Treadmill (@2% Incline) with Abs Intervals [] 1-2 hours weightlifting: Chest / Shoulders []
*Get up at 4 am and try this Demi Moore – GI Jane workout. Watch the movie for motivation.
SOUL
Lee Haney 1959
To Lee, Success is more about fulfillment than trophies or titles (he was 8-time Mr. Olympia), so in 1994, he and his wife purchased a forty-acre farm near their home and created the Haney Harvest House, a non-profit retreat facility for children of all races, creeds, and nationalities.
"I wanted to be able to give something back. I've been so fortunate to have a lot of good things come my way, and it all comes from values I learned from growing up. If we don't take time now to give some of that back to this generation then when will we?"
*A great example of BODY and SOUL. Take time now to give back.
CROSSOVER: BODY – *His workout plan – could be used every day.
MONEY
Kurt Vonnegut 1922 – Read Slaughterhouse Five
HE GRADED ALL HIS BOOKS: He gave himself an A+ for his writing in Slaughterhouse-Five
*Grade yourself for each of the following –
Your most recent effort at work _______ Working towards a better job _______
Your finances throughout this year _______ The future of your MONEY _______
ENTERTAINMENT
Leonardo DiCaprio 1974 – watch The Revenant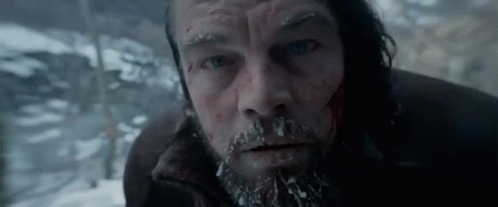 *Watch Leo win an Oscar in The Revenant.
FOOD
Stanley Tucci 1960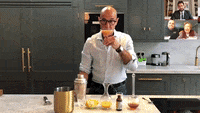 Go-to comfort food: "Really something simple, like pasta with sauteed onion, garlic, fresh tomatoes and basil, and maybe a little Parmigiano or ricotta or goat cheese." He also enjoys an all-American tuna melt sandwich.
In The Tucci Table Tucci and his wife share the recipes that have become staples in their own home.
*Make some simple pasta or a tuna melt to eat while watching him almost win an Oscar in Lovely Bones.
THE WOLF OF WALL STREET DRINKING GAME – There might not be another movie in existence that inspires it's audience to want nothing more than to be rich as f*ck, living a life of luxury where you consume drugs and alcohol virtually all day, every day.
"Life's too short for cheap booze." – Stanley Tucci
*Wash this whole day down with The Wolf of Wall Street Drinking Game
https://drinkinggamezone.com/movies/the-wolf-of-wall-street/
SNUB – Alison Doody 1966