SEX LIFE THROUGH THE ROOF DAY
MIND
Alan Shepard 1923
"I think first of all you have to be there for the right reason. You have to be there not for fame and glory and recognition and being a page in a history book, but you have to be there because you believe your talent and ability can be applied effectively."
*How can you apply your talent and ability effectively today?
BODY
Tirumalai Krishnamacharya 1888
Yamaniyamadi Samadhi yukta – the practice of all the eight limbs must be undertaken with mental restraint (vritti nirodha). All the nuances of the practice should be learned from a right guru.
The Yoga for You: Find the right yoga poses for you.
BONUS: Chloe Sevigny 1974
"I've just started doing yoga three times a week." "I feel strong and limber, and my sex life is through the roof."
*Find the right poses for your needs and practice them today. Go to your nearest yoga studio for help and further training. Do it for your sex life!
SOUL
Nate Parker 1979
"I feel like we see that a lot in 2016 ― more often now than I ever could've imagined. I ask myself: 'If Christ was here, how would he react to the misuse and misrepresentation of his name and his actions.'"
"'How might we be more effective in holding ourselves as Christians accountable to his actual word?' I, for one, believe that partisanship should have nothing to do with the actions of Christ. You're either Christlike, or you're not."
*Watch Parker in The Birth of a Nation (2016). Are you Christlike or not?
MONEY
Megyn Kelly 1970
She asserts that her job at NBC isn't about money. "And if it was," "I would have stayed a practicing lawyer and I wouldn't have taken a job for $17,000 as a reporter. Trust me, I was making a lot more money as an almost partner at Jones Day. Nor would I have left Fox News, which was definitely paying me more than I'm earning at NBC. But I don't care. And the next job may pay less than this one. It's not about money for me. It's about doing what works for me, what makes me happy, what works with my family, and what I connect with. That's it."
How much did you make per year at your last job?
How much do you make per year at your current job?
How much will you make per year at your next job?
ENTERTAINMENT
Owen Wilson 1968 – watch The Royal Tenenbaums
*Watch Wilson almost win an Oscar for writing in The Royal Tenenbaums.
FOOD
David Ortiz 1975 – tuna steak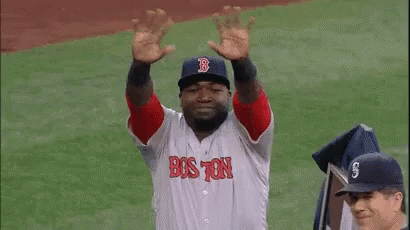 "No matter what you make or how you make it, the food will always taste better when you eat it with people you enjoy."
*Invite your friends over and make David Ortiz's 5-Step Tuna Steak Recipe
BONUS: Jason Williams 1975 – white chocolate for dessert
SNUB – Len Bias 1963