HAVE AN ORGASM WHILE EATING DAY
MIND
Larry King 1933 (d. 1/23/21 – possibly from Covid-19)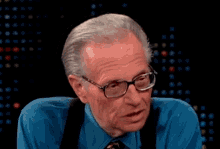 "I remind myself every morning: Nothing I say this day will teach me anything. So if I'm going to learn, I must do it by listening."
*What did you learn by listening today?
BODY
Adam Driver 1983
When Driver was starting out as an actor, he had his own unique way of training.
Morning: eat six eggs [] run 5 miles []
Afternoon: eat a whole chicken for lunch [] do 1,000 push-ups []
*Have a day like Kylo Ren. Do not kill any young Jedi.
SOUL
Tyga 1989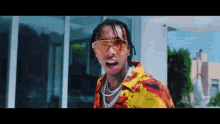 Michael Ray Nguyen-Stevenson, known as Tyga (a backronym for Thank you God always),
*What would you like to Thank God for today?
MONEY
Ted Turner 1938 – net worth $2.12 billion
Ted Turner's Advice – jot down notes for each –
Action Item #1: Decide You'll Be a Success
Action Item #2: Never Quit
Action Item #3: Work Hard
*Hopefully you have already decided that you'll be a success. If not, today's the day. All it takes after that is to work hard and never quit.
BONUS:
Jack Welch 1935 – net worth $750 million – "Control your own destiny or someone else will."
Calvin Klein 1942 – net worth $700 million – "I don't dwell on success. Maybe that's one reason I'm successful."
Jack Dorsey 1978 – net worth $4.85 billion – "Expect the unexpected. And whenever possible, be the unexpected."
ENTERTAINMENT
Jodie Foster 1962 – watch The Accused
*Watch Foster win an Oscar in The Accused. Save Silence of the Lambs for NYE.
BONUS: Allison Janney 1959 – watch I, Tonya
*Watch Janney win an Oscar in I, Tonya.
Which movie did you prefer?
FOOD
Meg Ryan 1961 – When Harry Met Sally Katz deli turkey sandwich (It's what she's having)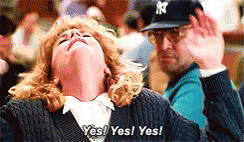 The sandwich came with Russian dressing and slaw, but since Sally's "picky… she wants everything separate or on the side."
"In a recent study, we have reports of people who have experienced orgasm from eating chocolate, tiramisu, tres leches cake, a tuna sandwich, and a ripe cherry tomato."
*Make a Katz turkey sandwich and really enjoy it. For dessert have some chocolate, tiramisu, and tres leches cake.
https://www.tastingtable.com/dine/national/katzs-deli-turkey-sandwich-thanksgiving-leftovers
BONUS: Rocco DiSpirito 1966 – Turkey Rueben sandwich recipe
https://www.rachaelrayshow.com/recipes/breakfast-reuben
SNUB – James Garfield 1831 "Being snubbed is the worst thing that's ever happened to me."