DID I DO THAT DAY
MIND
Bill Nye 1955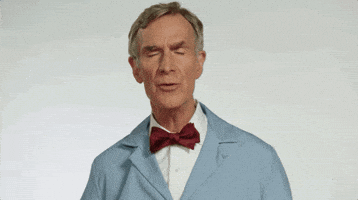 *Try several "Home Demos: Experiments You Should Try at Home" from Bill Nye's website.
BODY
Bruce Lee 1940
Kicks: Side Kick, Hook Kick, Spin Kick, Rear and Front Thrust, Heel Kick
*Strive for honest self-expression in alignment with your mind, body, and spirit by doing Bruce Lee's kicks workout.
CROSSOVER: SOUL – Through several educational and social initiatives, the Bruce Lee Foundation encourages people to strive for honest self-expression in alignment with their mind, body, and spirit. Consistent with Bruce Lee's innate belief, we know that we can impact the world by giving people permission to follow their dreams.
SOUL
Caroline Kennedy 1957 – Her dad was killed just 5 days before her 6th birthday.
What do you wish for your children? "I hope that they'll find people that they love, and work that they find compelling, and that they're able to make the world around them better for everyone living in it."
*How can you strive to be what Caroline Kennedy wants for her children –
find someone that you love
find work that is compelling
and make the world around you better for everyone living in it
MONEY
Manolo Blahnik 1942
Today, despite his estimated net worth of over $200 million, he continues to be the sole designer at Manolo Blahnik and works alone without assistants or apprentices; he's responsible for the design of every one of the thousands of shoes that bear his name.
*Delegate = Great! But if you want it done right – that's when you take flight!
How much control of your dream business do you want?
ENTERTAINMENT
Jimi Hendrix 1942
"He had this thing of not being able to say no to people – and this became a problem."
*Say "no" to people today. Tell them you're going home to listen to Jimi.
FOOD
Jaleel White 1976 – chocolate souffle and a glass of wine
Do you have a guilty pleasure food? "Soufflés in the middle of the night … I will get in my car and get a chocolate soufflé at midnight, and a glass of wine, and remind myself that most of my troubles are just in my mind."
Wine Pairing Suggestion: This chocolate souffle pairs perfectly with our Handcraft Petite Sirah – a wonderful, fruit-forward wine where you will taste jam from beginning to end.
*Urkel would not lead you astray. End your day with this chocolate souffle and a glass of Petite Sirah.
https://www.marthastewart.com/868486/chocolate-souffle
SNUB – Alison Pill 1985