Sneak a peek at the * for today's advice.
YOU'VE GOTTA HAVE GUINNESS DAY
MIND
Pat Summerall 1930
http://www.legendsforcharity.com/
A lifetime of booze—exacerbated by large quantities of over-the-counter painkillers that he had taken for nagging back and knee injuries incurred during his pro-football days—had wreaked havoc on the walls of his stomach. If he continued to drink, his doctor told him, he wouldn't last another year.
http://www.people.com/people/archive/article/0,,20114574,00.html
*I drink a lot. I probably have a problem. It's a choice I've made. If it kills me, oh well. I think that life is better with booze. I love my friends and we all drink too much together. I love my wife and we have more fun when we drink. A longer life without booze is not something I inspire to pursue, but this is just me. This is a decision that is very personal.
BODY
Missy Franklin 1995
In preparation for Rio, Franklin's six-day-a-week workout schedule consists of about five hours of training, split into three sessions per day, before she tapers down in the days before the competition. (Franklin also adds 90 minutes of hot yoga twice a week because "in the water you can't feel yourself sweat so I love doing something when I can really feel myself sweating and getting everything out," she says.)
http://fusionperformancetraining.com/missy-franklin-fitness/
*Swimming and hot yoga is your workout for today.
SOUL
Lauren Potter 1990
http://noahsdad.com/not-special-needs-video/
As a girl who has accomplished things that many didn't think were possible, I know that people can be wrong when they judge someone else just because they are different. We are all different. And that isn't bad, it's just, well, different!
http://www.huffingtonpost.com/lauren-potter/im-taking-a-stand-to-make_b_5431373.html
*If you judge people, stop. Right now. Don't do it anymore, starting today.
MONEY
James Gordon Bennett, Jr. 1841
https://www.thoughtco.com/james-gordon-bennett-1773663
The son of a fabulously wealthy newspaper magnate, Bennett makes the trust fund kids of today look positively tame by comparison. From epic yacht races and colorful journalism to naked carriage rides and public urination, the man did it all. It's no wonder that "Gordon Bennett!" became a British slang exclamation of shock and awe.
http://mentalfloss.com/article/64130/fabulously-eccentric-life-james-gordon-bennett-jr
*Become so rich that your name will become slang for something. Once you become so rich, what will your name become slang for? Take a naked carriage ride.
ENTERTAINMENT
Bono 1960
https://www.one.org/us/person/bono/
http://ultimateclassicrock.com/bono-things/
https://www.one.org/us/person/bono/
Communicate an inspiring vision and live it
Not only Bono, but the whole U2 band wants to improve the world. They are trying to achieve this goal through their music and influence. This humane characteristic of the whole band is what makes them stand out, Bono calls them "the spark". They make songs that send messages which they consider important to promote.
https://societyrebel.com/bono-three-leadership-lessons-from-the-u2-lead-singer/
*Listen to U2 and be inspired to improve the world.
FOOD
Kenan Thompson 1978 – good burger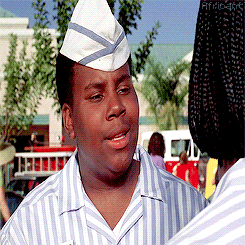 https://twitter.com/officialkenan?lang=en
If you were to watch Good Burger in whole or in part today, it would doubtless lead to the same reaction: How the hell did this get made? The answer, as you can read in an oral history—because of course there is one—is kind of boring: It cost almost nothing to make, and no one really cared enough to say no.
https://www.gq.com/story/how-the-hell-did-good-burger-even-happen
https://www.kenanthompson.net/
https://www.huffingtonpost.com/entry/good-burger-anniversary_us_59760862e4b0e79ec19ac919
https://www.amazon.com/Good-Burger-Kel-Mitchell/dp/B00008OM8S
http://allrecipes.com/recipe/30480/good-burger/
*Listen to U2 while making this Good Burger and then watch the movie that inspired it.
*Wash it down with Bono's favorite Guinness.
When the Spotted Pig opened its doors in New York City's West Village in 2004, co-owner Ken Friedman made one big mistake: He put Beamish on tap instead of Guinness.
"It was Bono who said to me, 'Are you f%^&ing nuts?!' " recalls the restaurateur. "I said to him, 'Well, I thought we'd be a little alternative.' And he was like, 'Not when it comes to Guinness. You've gotta have Guinness.' "
https://www.bonappetit.com/columns/back-of-the-napkin-columns/article/bono-interview
*You've got to have Guinness to wash down the Good Burger
SNUB – Fred Astaire
Review –
Drink too much or not – it's your choice
Swimming and hot yoga
Don't judge people
Become so rich that your name becomes slang for something
Listen to U2
Make a Good Burger