Seek out the * for today's advice.
STEAL AN ORANGE DAY
MIND
John Bardeen 1908
https://www.amazon.com/True-Genius-Science-Bardeen-Physics/dp/0309095115
The University of Illinois lured John Bardeen with the one thing he wanted most — the right to research whatever he wanted. Bardeen decided to work on superconductivity, which had begun to interest him in his last days at Bell Labs.
http://www.pbs.org/transistor/album1/bardeen/bardeen3.html
*Find or create a job where you can do the thing that you want the most. (It helps if you are really smart.)
BODY
Dummy Hoy 1862
https://sabr.org/bioproj/person/763405ef
When outfielder Hoy made a brilliant catch, the crowd arose 'en masse' and wildly waved hats and arms. It was the only way in which they could testify their appreciation to the athlete—for he was both deaf and dumb!
*Appreciate your body and its faculties today. Play a game of catch with your son – no talking, just appreciate the moment.
SOUL
Mitch Albom 1958
https://twitter.com/MitchAlbom?ref_src=twsrc%5Egoogle%7Ctwcamp%5Eserp%7Ctwgr%5Eauthor
Do you believe in anything? I had to ask myself that in Have A Little Faith. And by the end, when I sadly have to take pen to paper and write the farewell for a man I have come to love and respect, I find that I believe in more than I thought. And perhaps you will, too.
*With the passing of my father, I have to believe that he is in a better place. He worked his whole life to get into heaven and if it was all for nothing, then he still lived a noble life. As I "put pen to paper" to create 365DOLF, I have come to question my faith but stay focused on living my best life.
MONEY
Joan Collins 1933
What has been your best buy?
Buying property instead of speculating in the stock market. I don't believe in the stock market, just as I don't believe in trying to win money gambling.
http://www.telegraph.co.uk/finance/personalfinance/fameandfortune/5044275/Fame-and-Fortune-Joan-Collins.html
https://www.roofstock.com/investment-property-marketplace
Orlando outperforms: The land of Mickey Mouse and Harry Potter World takes the No. 1 spot this year. Orlando home prices increased 9% in 2017, hitting an average of $247,550. Nevertheless, Local Market Monitor still judges the market as fairly valued and forecasts prices will increase 35% by the start of 2021.
https://www.forbes.com/sites/samanthasharf/2018/02/01/best-buy-cities-where-to-invest-in-housing-in-2018/#7449d6ee1298
*Buy property – Today! I'm fortunate that I live in Orlando. I'll be looking to sell my house at the start of 2021 for what looks like a $50,000 profit – hopefully. With that money, I'll upgrade on a house and hopefully buy a rental property.
ENTERTAINMENT
Jewel 1974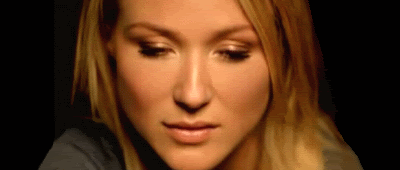 Live your life in the present. "Goodbye Alice in Wonderland" is all about the need for reality in a world filled with "ideals" of fame and fortune. Jewel sings about wanting to live in a real way, and that "I hit the bottom when I reached the top". We can all relate to the idea of wanting this "dream" life, that ultimately distracts from the here and now.
https://hellogiggles.com/lifestyle/happy-birthday-jewel-5-lessons-learned-songs/
*Embrace the 'here and now' and listen to Jewel today.
FOOD
"Marvelous" Marvin Hagler 1954 – cod with tomato and orange
http://www.marvelousmarvin.com/
Hagler's training camp diet is always heavy on fish and chicken, but he also has been loading up on vitamin C for this bout. In fact, when Hagler and his trainer-manager, Pat Petronelli, spotted a tree loaded with oranges on the golf course across from their hotel, the two got a sack and strolled over. After checking that the coast was clear, Petronelli boosted his boxer up into the branches to pick a few fresh oranges. Uh-oh, a golf cart came purring up unexpectedly, and when the Marvelous one saw it, he nearly fell out of the tree. "It was embarrassing as hell," Petronelli recalls. Not only had they been caught red-handed, but their captor was Bob Hope.
https://www.si.com/vault/1985/04/08/622324/better-than-a-barroom-brawl
https://www.simplyrecipes.com/recipes/ling_cod_with_tomato_and_orange/
*Steal some oranges to make this marvelous dish while listening to Jewel.
SNUB – Drew Carey
Review –
Do what you want to do most
Appreciate your 5 senses
Do you believe in anything?
Buy property
Listen to Jewel
Make Marvelous cod with tomato and orange