Check out the * for today's advice.
STEP BROTHER APPRECIATION DAY
MIND
Queen Victoria 1819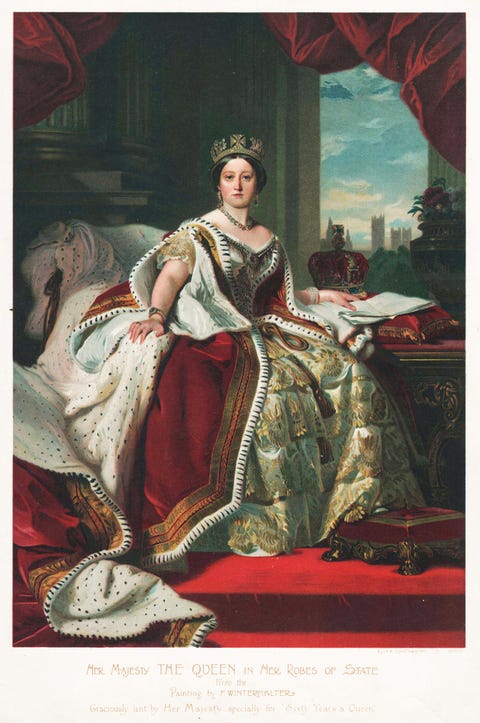 https://www.history.com/topics/british-history/queen-victoria
She was known as the "grandmother of Europe"
Over the course of their 21-year marriage, Victoria and Albert raised nine children together. As a means of extending Britain's influence and building international allegiances, several of their sons and daughters were married into various European monarchies, and within just a couple of generations Victoria's descendants were spread across the continent. Her 42 grandchildren could be found in the royal families of Germany, Russia, Greece, Romania, Sweden, Norway and Spain.
Warring First World War royals Kaiser Wilhelm (of Germany), Tsarina Alexandra (of Russia) and George V (of Britain) were all grandchildren of Victoria. Kaiser Wilhelm reportedly remarked that had his grandmother still been alive, the First World War may never have happened, as she simply would not have allowed her relatives to go to war with one another.
https://www.historyextra.com/period/victorian/7-things-you-probably-didnt-know-about-queen-victoria/
*Another DYK to get conversation started.
I once had a boss who never said "nothing" when asked what was up. He always had something to say – there was always something to talk about. I remember that and I admired that in him. So shock someone today that you "do" have something to talk about – the birthday girl, Queen Victoria.
BODY
Mark Ballas 1986 – TRX workout
What does your training consist of when you're at the gym? 
It's a mix of things. If I dance in the morning, I won't do cardio when I go to the gym because dancing for four to five hours gets you pretty warm! Usually we do a lot of TRX and core work and weightlifting, too.
http://dailyburn.com/life/fitness/dancing-with-the-stars-mark-ballas-fit-for-tv/
http://www.menshealth.co.uk/building-muscle/bodyweight-exercises/best-trx-exercises
https://www.trxtraining.com/train/5-moves-for-a-total-body-workout
*Complete a TRX workout – use the above 5 moves for a total body workout.
SOUL
Bob Dylan 1941
"So when you see your neighbor carrying something, help him with his load and don't go mistaking paradise for that home across the road." Again, Dylan's one-of-a-kind songwriting skills are highlighted when he finds the most eloquent way to rephrase simple life lessons that we've been taught since were kids. Help someone when they need help, and don't fall prey to the tempting thought that the grass is greener on the other side.
https://fish-consulting.com/life-lessons-from-the-2016-nobel-peace-prize-for-literature-bob-dylan/
*Help someone today and realize that the grass is not always greener on the other side. Listen to Bob Dylan for inspiration.
MONEY
Tommy Chong 1938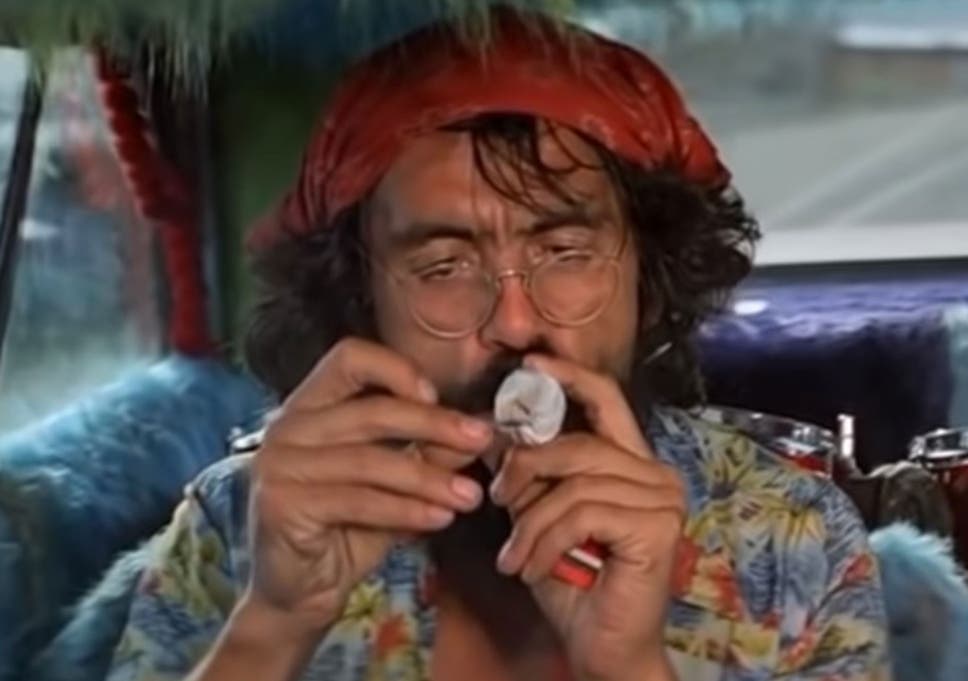 Focus on your passion.
https://www.inc.com/will-yakowicz/tommy-chong-building-personal-brand.com.html
*Focus on your passion. It will guide you to your fortune. Not sure what your passion is – smoke a joint and see if that helps. The goal this year is to turn your passion in to your business.
ENTERTAINMENT
John C. Reilly 1965- watch Step Brothers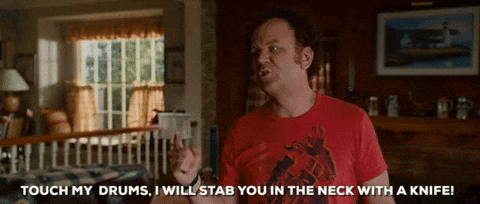 https://www.gq.com/story/john-c-reilly-profile
JOHN C. REILLY HAS A LONG MUSICAL HISTORY.
Reilly's brother started a band called Shark Fighter, with John installed as the lead singer. His brother played the drums—and wouldn't allow John to touch his drum kit. Reilly admitted on NPR that he played with the kit anyway when his brother left the house.
BRENNAN'S TESTICLES WERE EXPENSIVE.
They cost $10,000 to produce. Ferrell kept them.
THE CATALINA WINE MIXER WASN'T SHOT ON CATALINA ISLAND.
It was shot at the Trump National Golf Course in Rancho Palos Verdes, California. The f*cking Rancho Palos Verdes Wine Mixer just doesn't have the same ring.
http://mentalfloss.com/article/66502/15-sweet-facts-about-step-brothers
http://www.sonypictures.com/movies/stepbrothers/
https://fivethirtyeight.com/features/behold-the-most-prestigious-prize-in-hollywood-the-john-c-reilly-award/
*Get with your step-brother and watch Step Brothers. Just don't touch his drum set. Make plans to attend next year's Catalina Wine Mixer – it's a real thing.
https://www.visitcatalinaisland.com/event/catalina-wine-mixer-2018
FOOD
Patti Labelle 1944 – lemon herb grilled tuna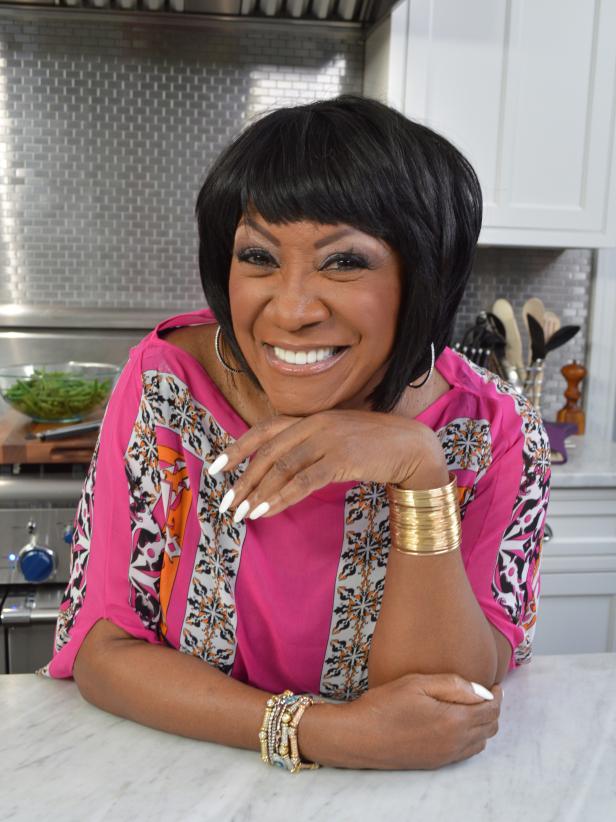 "Sometimes you think you're not worthy…you're afraid of yourself; get out of your own way.
"You're worthy of anything you know you can do well. Just ask the question, don't punk out. [Go] get that, 'yes.'" — Patti LaBelle
https://mymajicdc.com/3592382/patti-labelle-shares-what-the-death-of-her-3-sisters-taught-her-about-life-on-oprahs-master-class/
http://www.pattilabelle.com/lemontuna.html
*Listen to Patti Labelle while making another citrus inspired fish dish. Enjoy it while watching Step Brothers. Afterwards, see if Shark Week is on and wash it down with some Catalina Wine.
SNUB – Priscilla Presley
Review –
Queen Victoria DYK (always have something to say)
TRX workout
Help someone
Focus on your passion
Watch Step Brothers
Make lemon herb grilled tuna