Seek out the * for today's advice.
A LIVING WAGE DAY
MIND
Ralph Waldo Emerson 1803
https://www.poets.org/poetsorg/poet/ralph-waldo-emerson
Work on Yourself
"The sum of wisdom is that time is never lost that is devoted to work."
If there's a secret to success, it's work, but not just any work. I'm talking about working on yourself. Time spent working on yourself will yield you many dividends. Commit to work on yourself every day, to become a little better, a little smarter, and in time the best version of you will be realized.
https://www.pickthebrain.com/blog/7-amazing-life-lessons-from-ralph-waldo-emerson/
https://www.amazon.com/Nature-Ralph-Waldo-Emerson/dp/1468114344
*Work on yourself today. Become a little better, a little smarter – the goal of 365DOLF.
Read Nature – his essay in which he put forward the foundation of Transcendentalism, a belief system that espouses a non-traditional appreciation of nature. He believed that one can learn to understand reality by studying nature. Go outside and learn from nature today.
BODY
Brian Urlacher 1978 – push-pull regiment
http://www.profootballhof.com/players/brian-urlacher/
To keep it simple, I broke Urlacher's workouts into a push-pull regiment and constantly changed the reps, sets and exercises. I kept Urlacher's rest time at 25 seconds (huddle time) between each set and one minute between each exercise. This type of high-volume training helped achieve muscle endurance and fat burning,
http://www.stack.com/a/brian-urlachers-off-season-training-plan
*Do this push-pull workout today to achieve muscle endurance and fat burning. Organize a game of touch football with friends and family – you play linebacker.
SOUL
John A. Ryan 1869
https://socialwelfare.library.vcu.edu/people/ryan-monsignor-john-a/
John Ryan's exacting and pivotal work, A Living Wage (1906), sought to quantify how much an average family needed to survive. Ryan advocated a legal minimum wage when there was none; indeed, he drafted the legislation for Minnesota which, though slightly modified from his original version, became law in 1914. He pushed for federal legislation on a range of basic employee rights, from the right to unionize to unemployment insurance. In 1919, he authored the Bishops' Program for Social Reconstruction, which advocated for these measures as well as for public housing, a national employment service, and regulation of public utility rates and monopolies.
http://religionandpolitics.org/2012/08/14/the-difference-a-century-makes-a-tale-of-two-ryans/
This Is Your Revolution
Our Revolution is fighting to transform America and advance the progressive agenda that we believe in.
Make a contribution to Our Revolution today.
If you prefer to donate by check, contributions should be made payable to Our Revolution and mailed to the address below:
Our Revolution
PO Box 66208
Washington, DC 20035
https://secure.actblue.com/contribute/page/ourrevolution?refcode=main-nav&amount=27.00
*I'm in my worthless teachers' union just to show support for the working man. Think of joining yours today. When you are hiring people for the business that you've created, remember to treat them well.
Think of donating to ourrevolution.com.
If you're not into this – cool – ignore this part and move on to MONEY.
MONEY
Ian McKellen 1939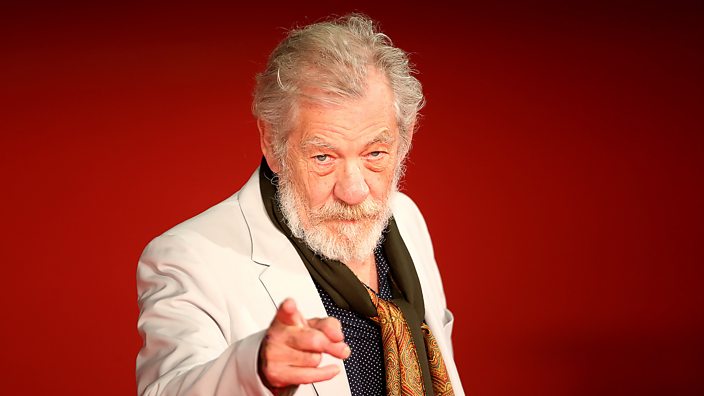 Money can't buy happiness, or Ian McKellen's dignity!
In a recent interview with The Daily Mail, the British knight who has more acting awards than I have square feet in my apartment has revealed that he was once invited to officiate Sean Parker's wedding in exchange for $1.5 million. McKellen says he would "perhaps" have "considered" the invite if the Napster co-founder and early Facebook investor hadn't required that he come dressed as Gandalf, the fictional wizard hero from J.R.R. Tolkein's Lord of the Rings.
https://www.theverge.com/2016/8/22/12588850/sean-parker-gandalf-wedding-ian-mckellen
https://www.amazon.com/Lord-Rings-Fellowship-Extended-Editions/dp/B007ZQAKHU
*Money can't buy happiness or your dignity. Watching the Lord of the Rings trilogy may bring you happiness today but do not illegally download it.
ENTERTAINMENT
Mike Myers 1963 – watch Wayne's World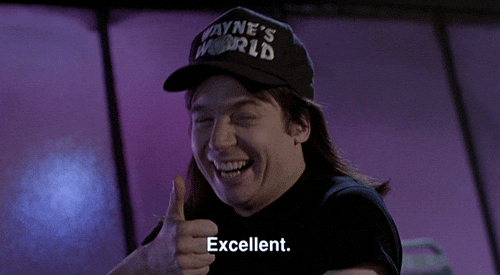 https://www.rollingstone.com/movies/movie-features/the-oral-history-of-the-waynes-world-bohemian-rhapsody-scene-53044/
Best friends always come above anyone else.
Wayne and Garth's relationship is one for the ages. Wayne's outgoing, optimistic attitude mixes well with Garth's anxiousness and shy personality. It's a perfect example of the time-tested relationship saying, "opposites attract." These guys show us the loyalty, honesty and care that you should have as best friends. Together, they are inseparable and nothing – not even corporate big shots and big time contracts—can come between them. They also bring along their closest friends, who also act as their camera crew, and intend on living life as one big party. Excellent.
https://vergecampus.com/2015/07/schwing-lessons-we-can-learn-from-waynes-world/
https://www.smamarketing.net/blog/waynes-world
*Get with your best friend, party on, and watch Wayne's World together. If your best friend is a donkey, then Shrek should be your choice.
FOOD
Octavia Spencer 1972 – Minny's Pie
https://twitter.com/octaviaspencer?ref_src=twsrc%5Egoogle%7Ctwcamp%5Eserp%7Ctwgr%5Eauthor
Further proof that revenge is a dish best served in a pie tin comes in The Help, where housemaid Minny Jackson (Oscar-winning Octavia Spencer) comes up with a recipe for poetic justice after Hilly (Bryce Dallas Howard) fires her for daring to use the white folks' toilet. In an apparent good will gesture, Minny bakes Hilly a chocolate pie and serves her a couple of helpings – then reveals to her that not all the brown filling in the pie is chocolate.
The incident comes back to haunt Hilly at a charity raffle where she wins one of Minny's chocolate pies (a real one) and assumes she's being insulted. Fortunately for Minny, Hilly can't retaliate against her without making public her own humiliation. Minny refers to her poo-filled pastry as "the Terrible Awful," but she could also have called it Humble Pie.
http://entertainment.time.com/2014/02/04/a-la-mode-10-unforgettable-pie-scenes-in-movies/slide/the-help/
http://www.geniuskitchen.com/recipe/minnies-chocolate-pie-from-the-help-462430
https://www.amazon.com/dp/B006IGZX0C?ref=dvm_us_tvod_sl_g_TtlM|c_245271305892_m_czSLXEMG-dc_s__
*You already have your best friend over. Serve them some Minny's pie and then watch The Help.
SNUB – Aly Raisman
Review –
Work on yourself
Push-pull workout
Donate to ourrevolution.com
Your dignity is not for sale
Watch Wayne's World
Make Minny's Pie