Look for the * for today's advice.
JERRY DAY
MIND
Margaret Thatcher 1925
https://www.margaretthatcher.org/
A daughter of the working class, she pulled herself up by her shoelaces to forge a political career, against the prevailing and misogynist view about a woman's place in society. Succeeding on her own merits, she was largely unsympathetic to the needs and frailties of others.
http://www.theglobeandmail.com/news/margaret-thatcher-was-a-leader-who-knew-her-mind-and-stood-her-ground/article10932404/?page=all
https://www.amazon.com/Iron-Lady-Meryl-Streep/dp/B0059XTUVI
*Pull yourself up by your shoelaces today. Succeed on your own merits, but don't become unsympathetic to the needs and frailties of others.
BODY
Jerry Rice 1962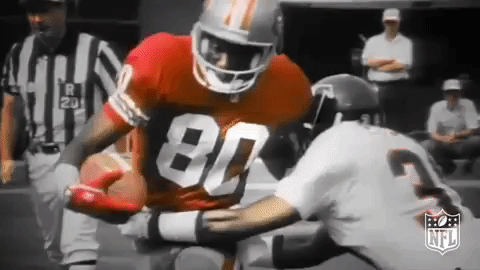 http://www.jerryricefootball.com/
He owns virtually every significant receiving mark. Some of the more notable career records include receptions (1,549); receiving yards (22,895 yards); most 1,000-yard receiving seasons (14); total touchdowns (208); and combined net yards (23,546).
https://www.profootballhof.com/players/jerry-rice/
It was kettlebells today. I did three sets of 20, then three sets of 20 squats. And after every set, I go for a 400-meter run. I do one lap around the track, and then I come back and I do the second set. Then I go do another lap around the track. So I'm incorporating getting my heart rate up but also some running in between.
http://www.espn.com/nfl/story/_/id/23854066/san-francisco-49ers-legend-jerry-rice-staying-fit-50s-body-issue-2018
*Try this kettlebells workout yourself, or ask your trainer to help you out with it. Maybe one day you'll break Jerry Rice's records… no you won't, no one will.
SOUL
Saint Francis Caracciolo 1563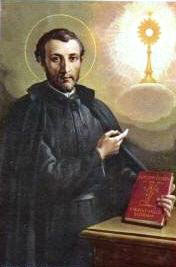 https://www.catholic.org/saints/saint.php?saint_id=3439
It is for men, and not for Angels, that our Blessed Lord resides upon the altar. Yet Angels throng our churches to worship Him, while men desert Him. Learn from Saint Francis to avoid such ingratitude, and to spend time as he did, in adoration before the Most Holy Sacrament.
http://sanctoral.com/en/saints/saint_francis_caracciolo.html
*Don't desert God. Go to the altar and worship him. Be grateful for all he has given you by spending time in adoration before him.
MONEY
Jerry Jones 1942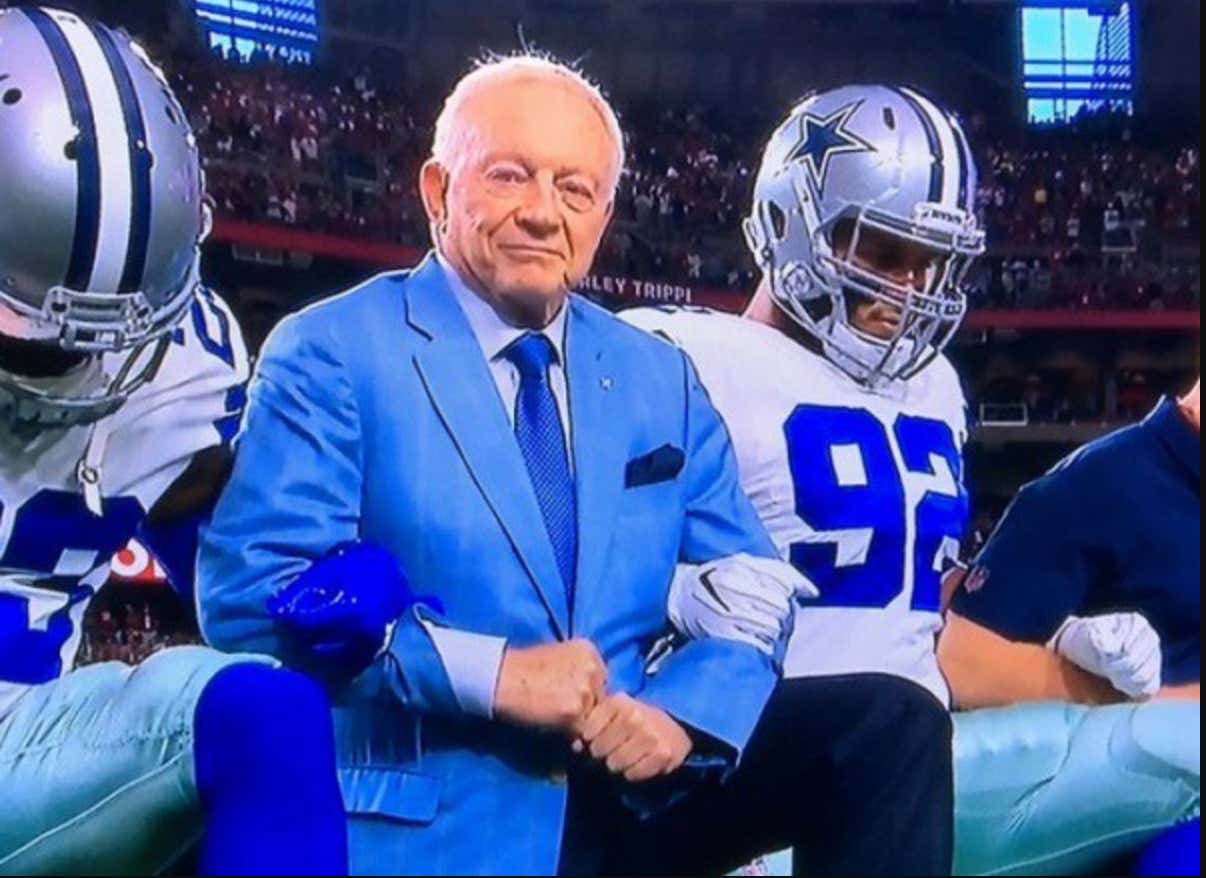 https://www.profootballhof.com/players/jerry-jones/
While Smith is the first to admit that he made a few "'youthful' financial decisions," including a $100,000 splurge at age 20, the Hall of Famer also picked up some valuable lessons during his lucrative, 15-season career. And it was Dallas Cowboys owner Jerry Jones who gave him the best money advice he ever received.
"He taught me about finances with a simple statement," Smith recalls in an interview with CNBC. "He always said, 'Have a big front door and a small back door. Take in as much as you can, and spend as little as you can.'"
https://www.cnbc.com/2018/05/30/emmitt-smith-the-best-money-advice-i-ever-got-came-from-jerry-jones.html
https://www.forbes.com/profile/jerry-jones/#1640aad27bc3
*Remind yourself today to have a big front door and a small back door. Write it down and put it somewhere that you'll see it every day.
ENTERTAINMENT
Sacha Baron Cohen 1971 – watch Borat
https://www.facebook.com/SachaBaronCohen
If you are finding it difficult to change – to approach groups, to improve your posture, to be more sexual, to alter your style of dress, to think of yourself as someone quality people want to be around, or whatever your deep internal barrier may be – then have SOMEONE ELSE do it for you. Find a character to model – whether it be a character from a movie (or even a cartoon), a real person you know, or a completely made-up individual. It doesn't have to be someone who you admire completely: they just have to possess a trait that you lack and desire.
https://www.neilstrauss.com/neil/a-life-lesson-from-borat/
https://www.amazon.com/Borat-Cultural-Learnings-Glorious-Kazakhstan/dp/B000MMMT9G
*Watch Borat and start to create your own alter ego who possesses a trait that you lack or desire.
FOOD
Marie Osmond 1959 – teriyaki chicken wings
https://www.donnyandmarie.com/
I learned a great lesson from my mother on her deathbed. She counseled me on the importance of taking care of myself so I wouldn't end up in an unhealthy body like she did. During my mother's illness, I remember too, my oldest son saying to me, "Mom, we love you, and you're beautiful no matter what, but would you consider losing some weight? We want you to be around for our kids someday." Here I am today, a healthy grandma who is insanely in love with my first grandson!
https://parade.com/280911/stephaniestephens/marie-osmond-shares-the-life-changing-final-lesson-she-learned-from-her-mother/
https://abcnews.go.com/GMA/recipe/marie-osmonds-teriyaki-chicken-wings-18852894
*Listen to some Donny and Marie while making Marie's teriyaki chicken wings. Enjoy eating them while watching Borat. Very nice!
SNUB – Paul Simon
Review –
Pull yourself up by your shoelaces
Kettlebells workout
Don't desert God
Have a big front door and a small back door
Watch Borat
Make teriyaki chicken wings