Look for the * for today's advice.
SNOOP D-O-DOUBLE G DAY
MIND
Tom Petty 1950
http://www.tompetty.com/anamericantreasure?ref=https://www.google.com/
Tom Petty honors hometown Gainesville with a newly released song and video that his family has issued a year after the rocker's death.
According to Petty's website, "Gainesville" is a "previously unreleased track from Echo sessions — February 12, 1998." The tune is included a new box set of songs from Tom Petty and the Heartbreakers called "An American Treasure."
"Gainesville"' has a sound that is unmistakable Petty. The images on the video include lots of shots of Petty over the years and distinctive "only in Florida" scenes — alligators, beautiful springs, mounds of Spanish moss hanging from huge oak trees and kids of all ages having fun.
https://www.orlandosentinel.com/opinion/audience/roger-simmons/os-ae-tom-petty-gainesville-music-video-20181002-story.html
Tom Petty always felt as though he was a "musician's musician" who, with his workman-like approach to things, just cut out the unnecessary stuff and focused on the most important thing: the music.
http://www.independent.co.uk/arts-entertainment/music/features/tom-petty-part-of-his-genius-was-to-be-understated-and-unassuming-a7984346.html
*Whatever your passion is, take a workman-like approach to it. Cut out the unnecessary stuff and focus on the most import thing. Listen to Tom Petty for inspiration.
BODY
Mickey Mantle 1931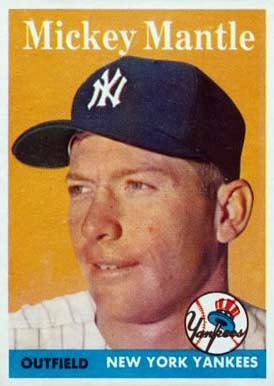 https://baseballhall.org/hall-of-famers/mantle-mickey
His training consisted of sledge hammering rocks in the coal mines of Oklahoma and farm work, which created an unmatched strength to ball players in his time.
https://baseballrebellion.com/jkhittingrebel/case-study-the-commerce-comet-mickey-mantle/
Former baseball superstar Mickey Mantle, his face drawn and his body weakened from the affects of a liver transplant that saved his life, Tuesday said he wanted to tell children, 'don't be like me.' 'All you have to do is look at me and see where (my life) was wasted,'
https://www.upi.com/Archives/1995/07/11/Mickey-Mantle-says-dont-be-like-me/1810805435200/
*If possible, find a local farmer and ask if they would like some free labor. They will say yes and might even feed you – well. Another option would be to go to the batting cages and swing away like Mickey Mantle.
SOUL
Ken Ham 1951

https://answersingenesis.org/bios/ken-ham/
For instance, Romans 10:9 states, "If you confess with your mouth the Lord Jesus and believe in your heart that God has raised Him from the dead, you will be saved."
https://answersingenesis.org/theory-of-evolution/millions-of-years/are-souls-at-stake/
*Go to a real-life confessional and confess your sins today.
MONEY
Snoop Dogg 1971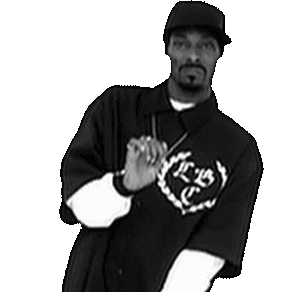 Good marketing is being generous
Snoop Dogg is living, breathing, blunt-puffin' proof that the best marketing tactic is not to ask, but to give.
It doesn't matter if it's a Grammy-award winning artist or nerdy gimmick rapper: when Snoop is asked for a feature, he checks his ego at the door and uses the opportunity to grow his network of fans. This marketing ethic has not only earned him lots of green, but it has allowed him to remain culturally relevant far beyond the typical expiration date for rappers. And it's all because he says "yes" when asked to help other people.
https://medium.com/swlh/snoop-dogg-marketing-b08fd5437a0b
*Be generous with your time. Remember that you are using opportunities to grow your network and remain relevant by helping other people.
ENTERTAINMENT
John Krasinski 1979 – watch A Quiet Place
https://twitter.com/johnkrasinski?lang=en
Sitting at 95 percent positive reviews on Rotten Tomatoes and taking in $340 million worldwide, claiming the film "worked" is a bit of an understatement. With a sequel on the way, it's possible that this is merely the beginning of a game-changing franchise in the realm of horror and sci-fi stories.
The sequel to A Quiet Place lands in theaters on May 15, 2020.
https://comicbook.com/horror/2018/12/12/a-quiet-place-john-krasinski-success-moment-effective/
When I saw "A Quiet Place" at SXSW, I jumped out of my seat a few times. Since you're the director, did that happen to you?
At South by Southwest, it did. I was cutting the movie still and sound editing it 12 to 24 hours before, so it was as fresh as it could be. The greatest gift the audience gave me was their extreme energy, them gasping and screaming really allowed me to see my movie for the first time. I was thrilled.
https://variety.com/2018/film/news/john-krasinski-a-quiet-place-emily-blunt-1202746290/
https://www.paramount.com/movies/quiet-place
*Watch A Quiet Place and try not to make a sound.
FOOD
Nargis Fakhri 1979 – avocado toast
https://www.instagram.com/nargisfakhri/?hl=en
The beauty posted a picture of a delicious-looking avocado toast, saying, 'Trying to get my healthy on' and the toast was the definition of a nutritious meal.
The toast is topped with mashed avocado and one perfectly poached egg, along with some seasoning for flavor.
But this doesn't mean that Nargis doesn't believe in indulging herself every now and then. In one of her Insta-stories today, we spotted a 'hungover' Fakhri attacking a burger with great gusto, while listening to a podcast in bed. Cheers to good food, Nargis!
https://food.ndtv.com/food-drinks/nargis-fakhri-just-schooled-us-in-the-art-of-making-toast-1810271
*Smoke weed while listening to a mix of Tom Petty and Snoop Dogg while making this basic breakfast. Or if you are hungover, attack a burger for breakfast.
SNUB – Scott Hall
Review –
Have a workman-like approach to your passion
Be a volunteer farmhand
Confess your sins
Be generous with your time
Watch A Quiet Place
Make avocado toast