BE A BAD ASS DAY
MIND
Andrew Jackson 1767
Be a Bad Ass
Andrew Jackson was the first president on which an assassination attempt was made. And he is the only one who gave his would-be assassin a beat down.
Yet Jackson never regretted the decision, saying, "If he had shot me through the brain, sir, I should still have killed him."
*Be a BAD ASS like Jackson today.
BODY
Fabio 1959
.
http://fusion.net/story/152642/fabio-lanzoni-fitness-workout-exercise-video/
*Watch and do the workout to Fabio Fitness. Use today to get a more stylish haircut.
SOUL
Saint Nicholas 270
Obeying Jesus' words to "sell what you own and give the money to the poor," Nicholas used his whole inheritance to assist the needy, the sick, and the suffering.
*Sell stuff on eBay and save the money to buy toys this winter for kids in need.
MONEY
Will I Am 1975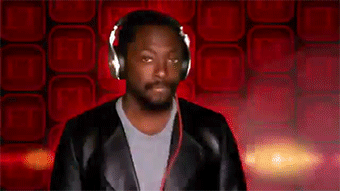 "I spend money on things to make – such as the car I made."
*If you are going to spend money today, buy something that can fuel your creativity.
ENTERTAINMENT
Ruth Bader Ginsburg 1933 – watch On the Basis of Sex
When pressed about how she felt about the sex scene near the
beginning of the film. "My children are in the audience," Ginsburg
replied. "I think they probably would agree with me that their daddy
would have loved it."
*Watch the movie about RBG on her birthday. Sex scene and all.
FOOD
Eva Longoria 1975 – ENCHILADAS ROJAS (RED ENCHILADAS)
"Cooking is such a personal thing to share with somebody, and that's why I love to do it,"
https://us.hola.com/en/celebrities/2018062012157/eva-longoria-favorite-recipes/
*Listen to Will.I.Am while making Eva Longoria's enchiladas rojas. Enjoy eating them while watching her in Desperate Housewives.
SNUB – Mike Tomlin 1972
Review –
Be a BAD ASS
Fabio Fitness workout video
Buy toys for those in need
Buy something to create
Watch On the Basis of Sex
Make enchiladas rojas