TON OF GRILLING DAY
MIND
Robinson Jeffers 1887
"No longer should we view ourselves as the center of the universe. Instead we should recognize that we are but one tiny part of an enormous whole."
*Focus more on living a life of beauty and harmony while we are here. You are great but not the most important element of existence.
BODY
George Foreman 1949
"Everybody was saying–he's fat. Yep. He's old. Yep. He can't do it. No
*Think you're too fat? Think you're too old? Don't let either stop you from your goals. Find a local boxing gym and sign up for some boxing lessons and a place to do boxing workouts.
SOUL
Robert Crosbie 1849
"There is no religion higher than Truth."
*Strive to look for the truth. Don't be close minded to other religions. Listen to what has worked for hundreds of years and thousands of people. Anything that enlightens you and uplifts your soul is what you are looking for with 365DOLF.
MONEY
Cash Warren 1979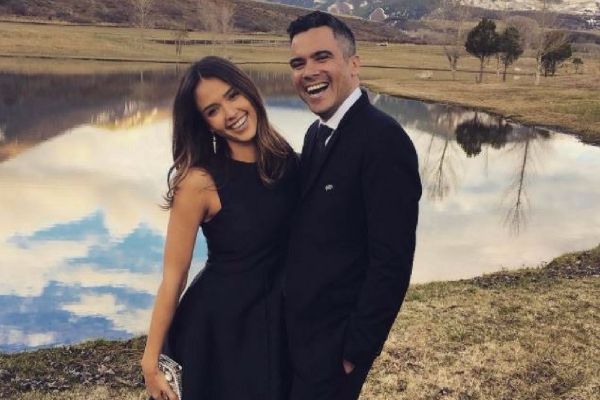 'I'm married to Jessica Alba! How's your life been?
*Life isn't fair – I doubt your name is Cash and I doubt you are married to someone as beautiful as Jessica Alba. Nevertheless, stay fresh and let fear motivate you to achieve your monetary goals.
ENTERTAINMENT
Rod Stewart 1945
"My eldest daughter is like 50-something. So I was a naughty boy when I was young. But I have to be a dad to all different ages. I'm a different dad to my 4-year-old than to my son who plays hockey who's 21, and my daughter who's 35, who's got a daughter.
*Gather all of your kids and all of their moms around and listen to some Rod Stewart. Call your mom and ask her, "Have I told you lately that I love you?"
FOOD
Pat Benatar 1953
"We do a lot of Italian food. We're carnivores, so it's a ton of grilling, braising, stews, things like that. And, of course, Sunday gravy and pasta."
*Do a ton of grilling today – with a George Foreman Grill, of course.
SNUB – Janet Jones 1967
Review –
Know that you are a tiny part of a bigger whole
Join a boxing gym
Seek out the truth
Stay fresh and let fear motivate you
Listen to Rod Stewart
Do a ton of grilling