BE A "10" DAY
MIND
Robert F. Kennedy 1925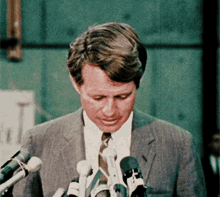 RFK was a true humanitarian and not at all like most politicians. He was moved by things he had witnessed and sought to make a difference. He also asked others who were privileged to do the same.
*Don't be like most of the people in your profession. Be better than them. Be profoundly moved by things and seek to make a difference. Ask others like you to do the same.
BODY
Bo Derek 1956
"I realize how artificial it is, beauty," "I realize that it doesn't last forever, that's for damn sure."
"Man, when it starts really happening to you, it's opposite of what you imagine. It's all the worst parts. And it's tough. Bette Davis was right; it's not for sissies, it really isn't!"
Despite being known for her Perfect 10 bikini body, Bo Derek shuns regular workouts for open-water, horseback riding and caring for her 110-acre ranch in Santa Ynez, California
*Wherever you live, clean every inch of it today. You'll be surprised how many calories you burn.
Grade your 'late fall' cleaning on a scale from 1 – 10
SOUL
Joe Biden 1942
Biden spoke about his deep faith and religion, and how it has helped him through the loss of his son. He also shared his deep sense of spirituality, and how it keeps him positive, attributing part of his to his wife, Jill. who leaves inspirational notes for him, including a quote from philosopher Kierkegaard that read, "Faith sees best in the dark."
*Let your faith, religion, and/or spirituality help you through any dark times today. Leave an inspirational note for a loved one.
MONEY
Carlos Boozer 1981
"I had schools telling me that if you come to my school you'll start right away, we'll give you a Jeep Cherokee, we'll give you $1,000 a month, you don't have to go to class, you just gotta come play ball for us. And that turned me off because I wasn't used to getting handouts. I was used to working for everything I ever got."
*Don't take a handout, because then they own you. Work for everything you want.
ENTERTAINMENT
Mike D 1965 – listen to The Beastie Boys
"I'm interested in trying to do things that I feel like I have no business doing. Because that was part of what we did as a band. We weren't afraid to try shit."
*You might not have any business listening to The Beastie Boys and that is why you must.
FOOD
Dierks Bentley 1975 – big steak salad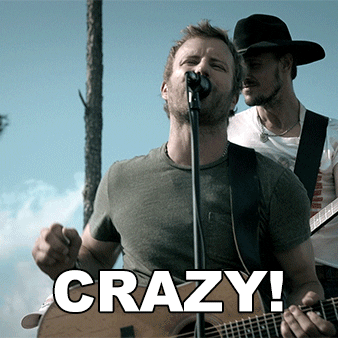 1: Skip the big breakfast and lunch and eat most of your calories after 5:30 p.m.
2: Make that big evening meal a giant, fully loaded salad, and go nuts on the protein.
3: Top that off, around 8:30 p.m., with a peanut butter and jelly sandwich — and "a lot of alcohol to lock in the energy boost,"
*Eat like country superstar Dierks Bentley when he's touring –
First meal a huge steak salad at 5:30 []   Eat a PB&J at 8:30 []  
Finish the day with lots of alcohol []
https://www.foodnetwork.com/recipes/giada-de-laurentiis/steak-salad-recipe-1942188
SNUB – Nadine Velazquez 1978