Scan for the * for today's advice.
BY ANY MEANS NECESSARY DAY
MIND
Ho Chi Minh 1890
The 5 lessons from Uncle Ho:
Love your country. Love your people.
Study well. Labor well.
Be united. Be disciplined.
Keep the sanitation well.
Humility. Honesty. Bravery.
https://www.quora.com/What-are-the-five-lessons-taught-by-Uncle-Ho-and-do-Vietnamese-follow-them-in-general
*Practice humility, honesty, and bravery today. Be a Ho.
BODY
Kevin Garnett 1976
https://twitter.com/kevingarnett5kg?lang=en
https://www.si.com/nba/2016/09/27/kevin-garnett-retirement-legacy-michael-jordan-lebron-james
Kevin Garnett starts his daily workout training routine with a 3 mile run on the beach in the early morning hours between 5 and 6 AM
http://www.muscleprodigy.com/kevin-garnett-workout/
*Be like the "Big Ticket" and run 3 miles in the sand at 5:30 this morning.
SOUL
Malcolm X 1925
Malcolm X: Well, I've done a lot of traveling and, I think over all, travel does broaden one's soul.
https://ummahwide.com/malcolm-x-travel-broadens-ones-soul-caa742b02b4e#.ob5yaly19
*Broaden your soul by traveling. Go on or plan a trip today.
MONEY
Johns Hopkins 1795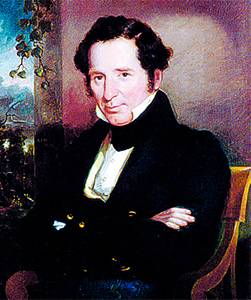 On average, a bachelor's degree at Johns Hopkins University will cost you about $210,306. This is based on an average price (with and without aid) of $51,386 per year and an average of 4.1 years to graduate.
https://www.collegefactual.com/colleges/johns-hopkins-university/paying-for-college/value-for-your-money/
http://www.biography.com/people/johns-hopkins-9343697
https://www.washingtonpost.com/news/get-there/wp/2014/12/08/the-best-way-to-save-for-college-doesnt-have-to-be-confusing/?utm_term=.b2d62f6dc3b6
*Are you saving for college? You could stick your kids with massive student debt. Just don't get sick and need their help later in life. I suggest you start saving now for your kid's future.
ENTERTAINMENT
Sam Smith 1992
https://twitter.com/samsmith?ref_src=twsrc%5Egoogle%7Ctwcamp%5Eserp%7Ctwgr%5Eauthor
"When I signed my deal, I felt pressure, don't wanna see the numbers, I wanna see heaven" – 'Money On My Mind'
When someone asks if you want a receipt and you say no because you don't wanna know how much you spent the next day…
https://www.capitalfm.com/artists/sam-smith/news/life-lessons-song-lyrics/
*Listen to the very wealthy Sam Smith.
FOOD
Andre the Giant (7'4) 1946 – drink 156 beers
https://www.hbo.com/documentaries/andre-the-giant
Andre's unofficial record is 156 beers in one sitting
As told by Mike Graham and confirmed by Dusty Rhodes. That's 1,872 ounces, or 14.6 gallons of beer. The average human stomach can typically hold about a liter.
https://www.foxsports.com/wwe/gallery/best-andre-the-giant-drinking-stories-072516
http://www.leclubchasseetpeche.com/
https://www.andrethegiant.com/
BONUS – Peter Mayhew (7'3) 1944 – Wookie cookies
https://twitter.com/TheWookieeRoars?ref_src=twsrc%5Egoogle%7Ctwcamp%5Eserp%7Ctwgr%5Eauthor
Mayhew was chosen to play everyone's favorite Wookiee primarily because of his tremendous height: He's 7 feet 3 inches tall.
http://mentalfloss.com/article/56801/15-chewbacca-facts-honor-peter-mayhews-birthday
http://petermayhewfoundation.org/
http://www.niftyspoon.com/2015/05/04/wookie-cookies-happy-star-wars-day/
*Yes, Andre the Giant (7'4) and the man who plays Chewbacca (7'3) share a birthday (2 years apart)
Enjoy these "Wookie Cookies" and see how close you can get to Andre's 156 beers.
SNUB – Archie Manning
Review –
Practice humility, honesty, and bravery
Run 3 miles on the beach at 5:30 am
Broaden your soul by traveling
Save for college
Listen to Sam Smith
Eat Wookie Cookies and drink 156 beers